In this theme, we have Services pages and Service Prices. To add a Service Price go Service Prices and add new: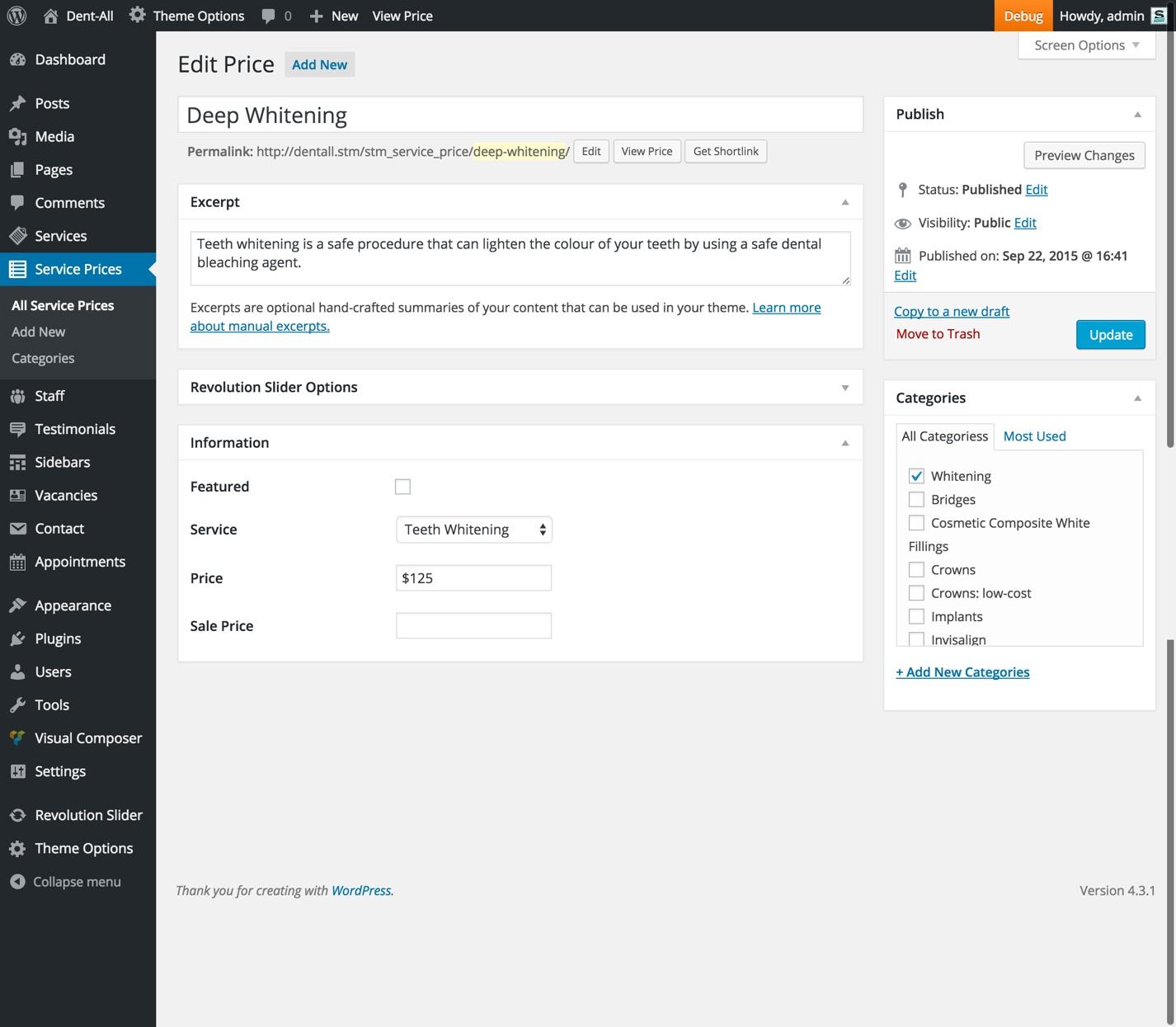 If you mark the Service Price as Featured – it will be displayed on the homepage Pricelist – Services Tabs. While adding a Service Price please associate it with the Post Category on the right-hand side.
For the Service, you need to create a Service page to associate the Price with the Service. Go to Services: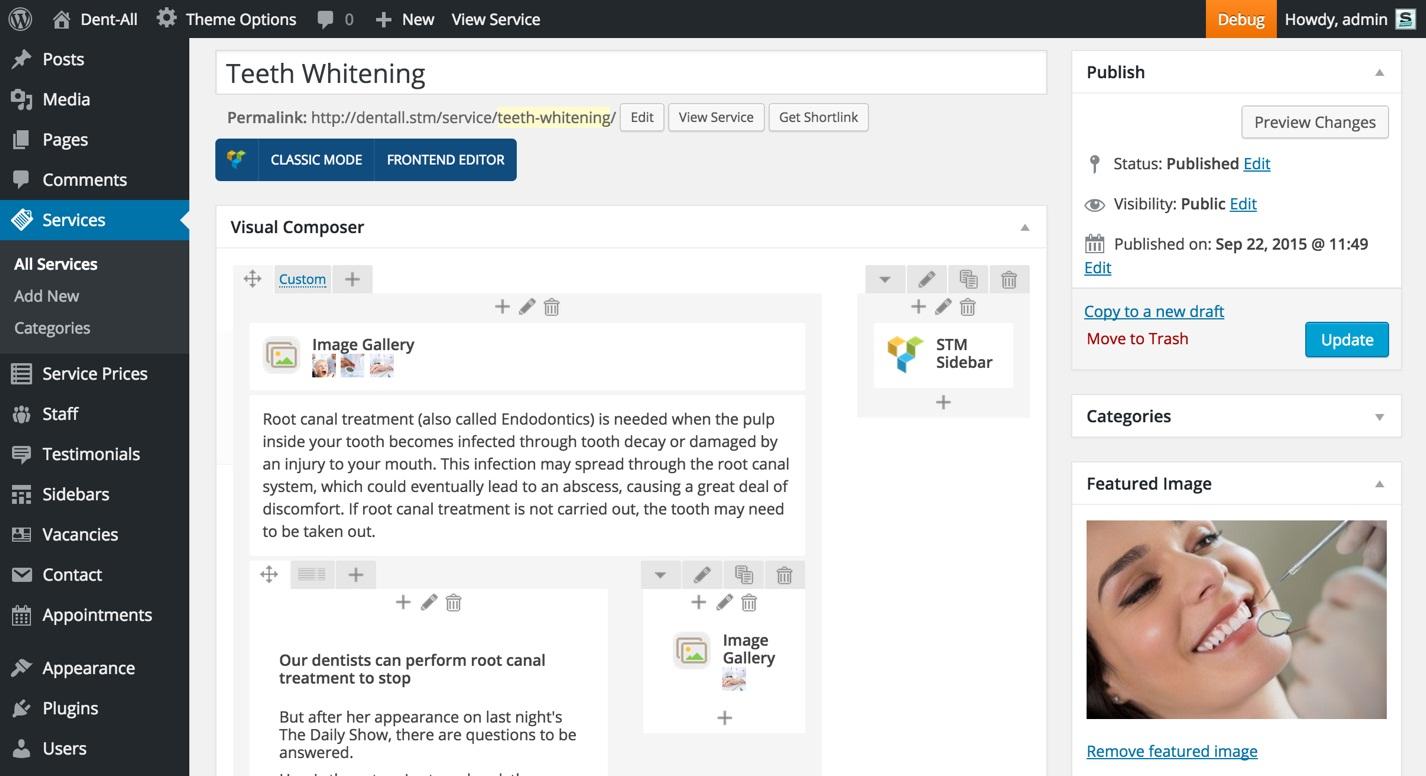 For each Service you can specify the Category, Featured Image, Service name and Description. For the Description, we use standard Content area with Visual Composer, where you can insert ny shortcode you would like to display.
Moreover, you have additional page options to add Excerpt and Service Icon: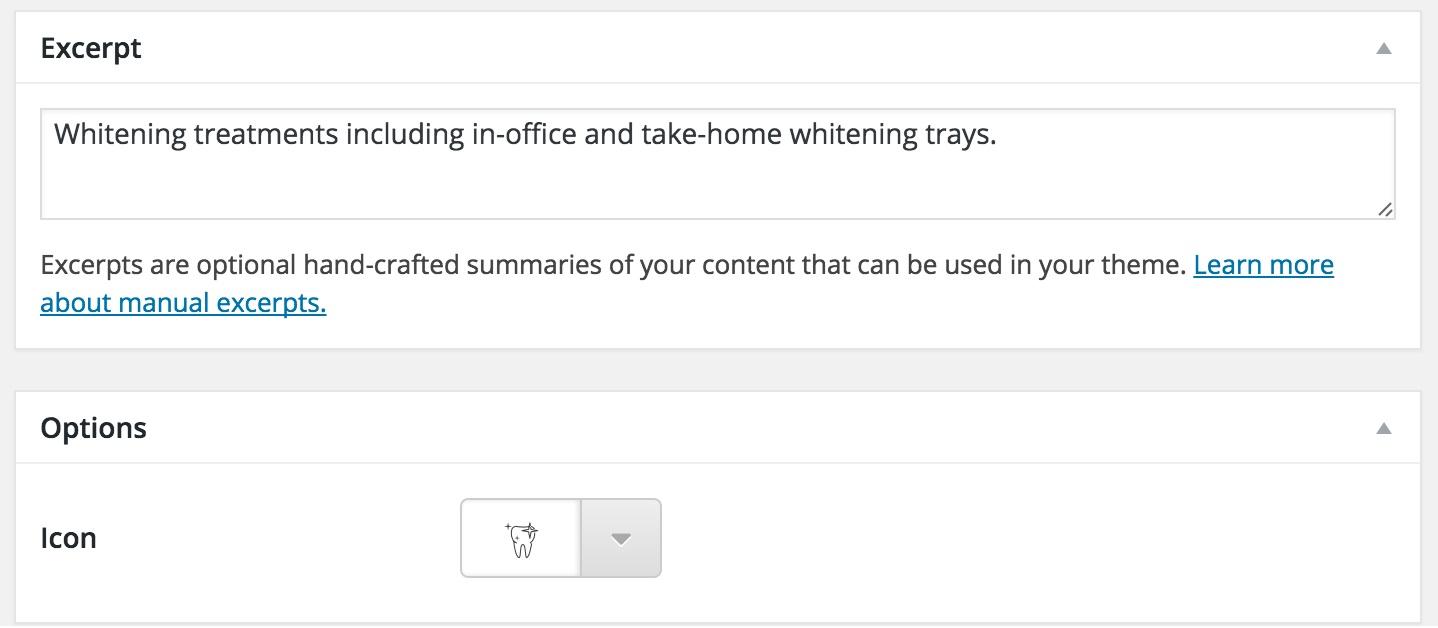 Once the Service page is created, you can merge the Service price with the Service itself.
There are also additional fields for regular price and discounted price.
Once the Service price is added. You can display it on the Service page using an STM shortcode in Visual Composer: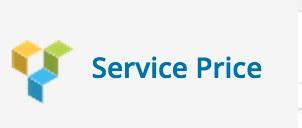 After you add it in the content area, please choose the required settings: