If you have photos or videos connected with your projects, events, or services, you can display them in a portfolio on your website. You can add one or more portfolios of images and videos to your website. Portfolio is created as another custom post type called Testimonials. It has Categories that can be ordered as needed. Here you create just single post.
You can add an Image, Title and Category(es) for each Portfolio post.
If you plan on uploading many portfolios to your website, it is a good idea to first create portfolio categories. This will help you segregate the portfolios based on their category, and display portfolios of just a particular category, if required.
To set up portfolio categories:
1. Click on Portfolio > Portfolio Category in the WordPress dashboard menu 2. Create categories just as you would create normal categories in Wordpress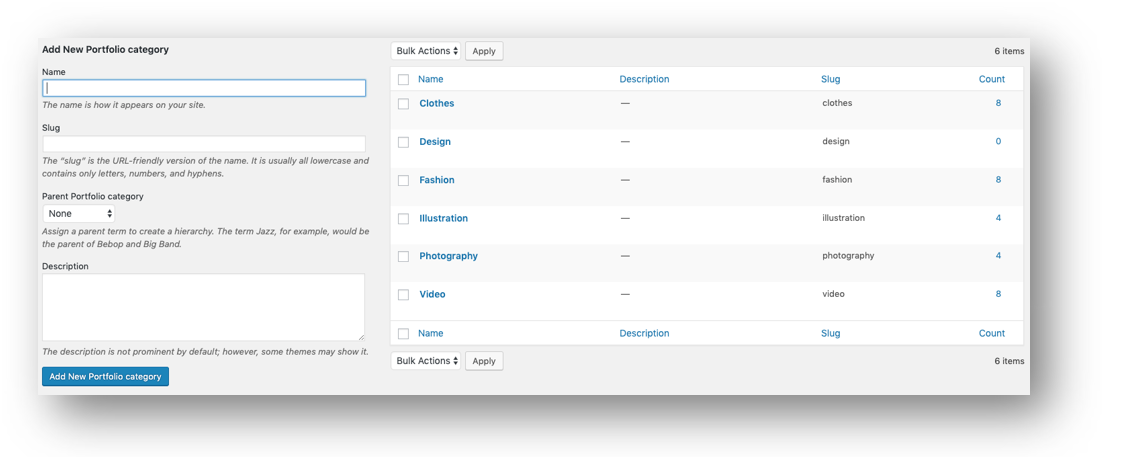 To add Portfolio posts:
1. Click on Portfolio > Add new in the WordPress dashboard menu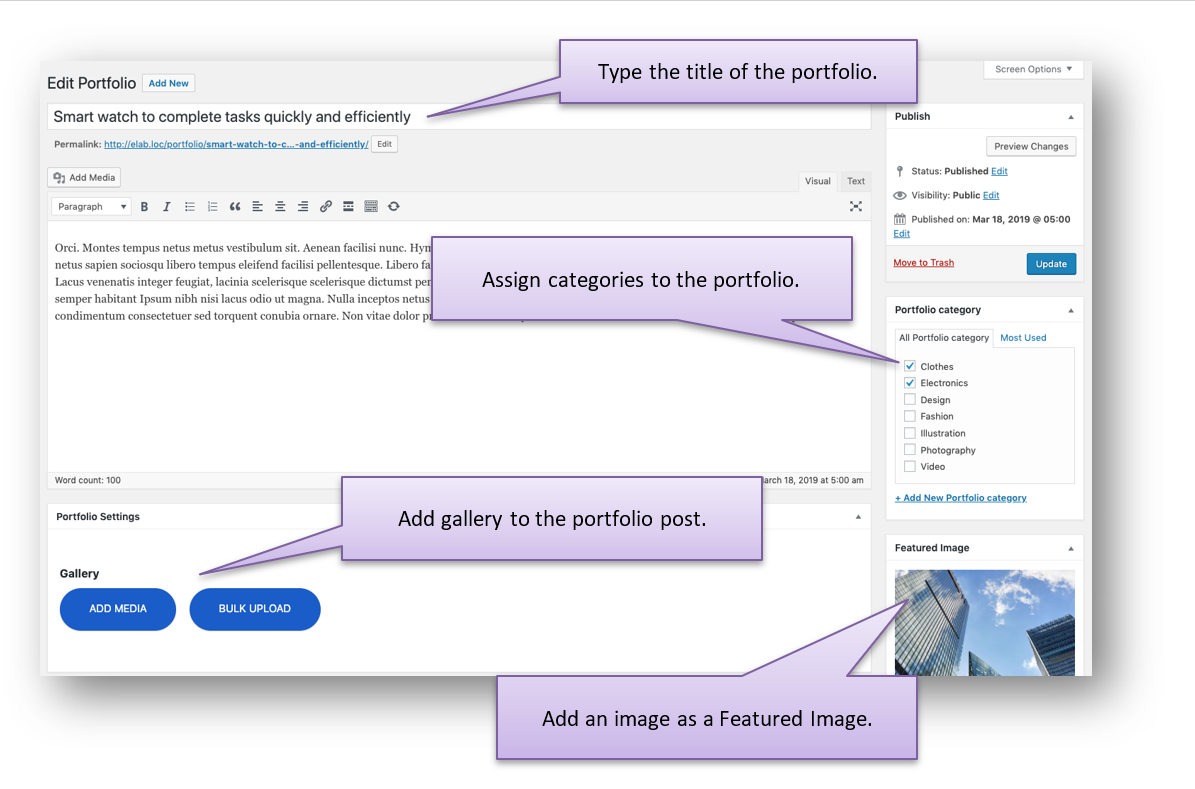 Once you have created the Portfolio posts, you can display them anywhere on the site by just inserting X Builder Portfolio element.
To display the portfolios on the website:
1. Add the X Builder Portfolio element on any page or post where you want to display the portfolios.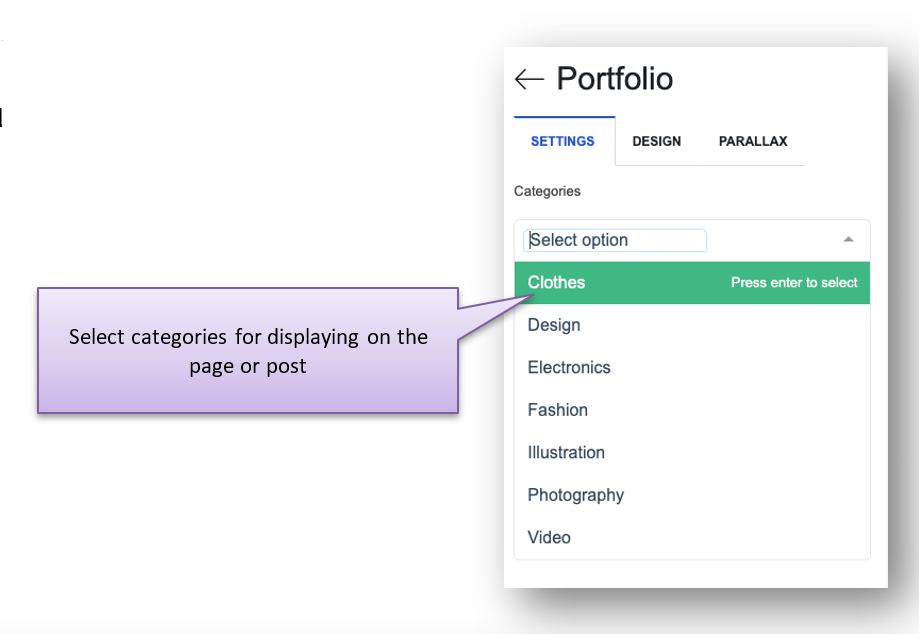 Outcome: