You can use the custom Banners post type to display promos, discounts and special offers in your online store. The banners can be displayed on the main shop page as well as in the categories menu.
To add Banners posts:
1. Click on Banners > Add New in the WordPress dashboard menu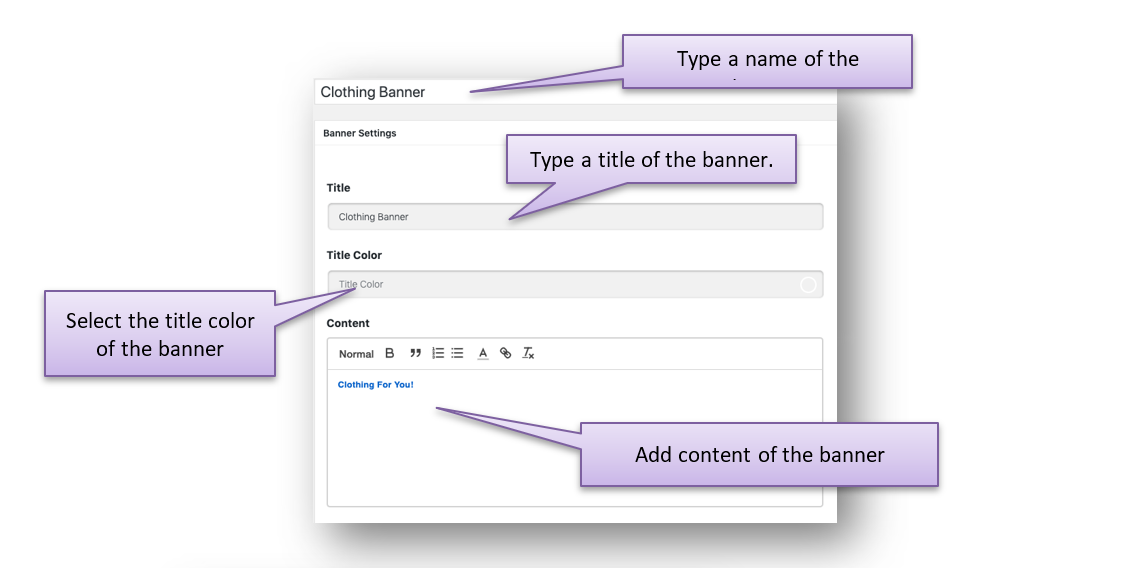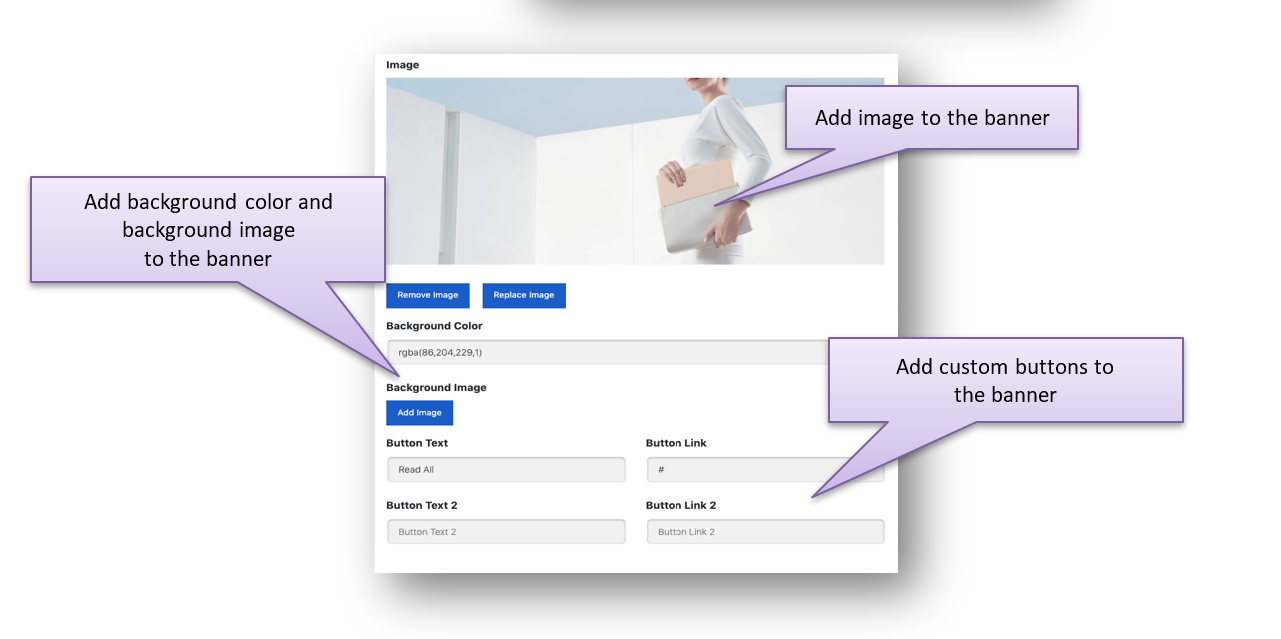 You can display the created banners on the main shop page and certain product category pages.
To display a banner in shop page:
1. Click on Theme Options > Shop in WordPress dashboard menu.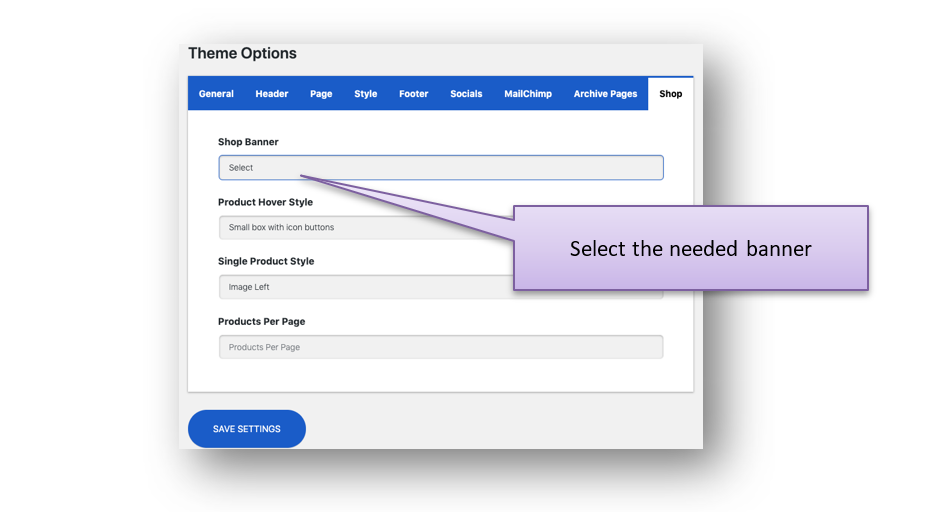 Outcome: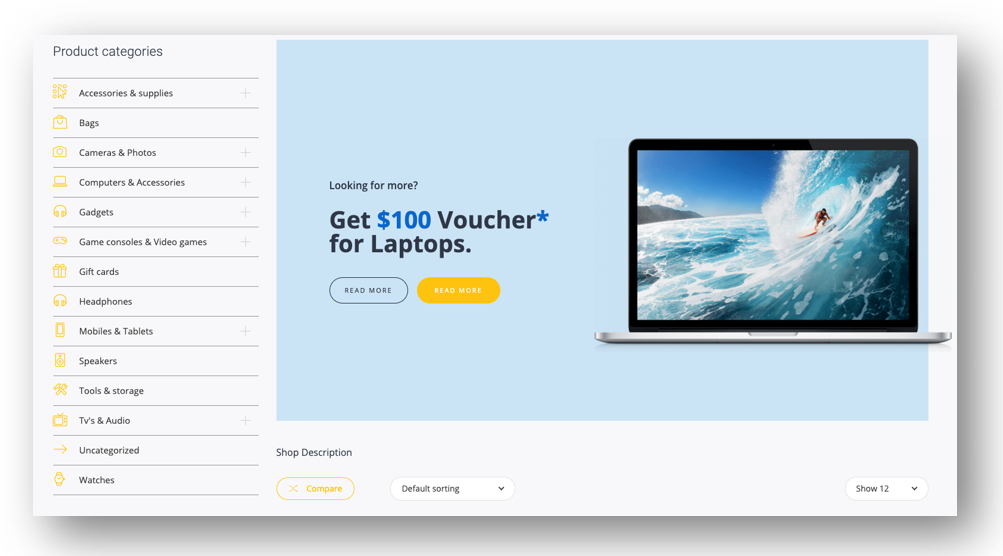 To display banners in the product category:
1. Click on the Products > Categories section of WordPress dashboard menu. 2. Click on the category title from the list. 3. Select the banner from the Shop banner list.