The eLab Theme comes with three built-in types of posts that are useful for multiple websites. The following table lists the various types of posts available:
Testimonials - Displaying testimonials from satisfied customers or clients. Portfolio - Displaying portfolio of your cases. Banners - Displaying advertisement banners for the shop.
Testimonials are important for strengthening the credibility of your organization. You can easily add Testimonials using a custom post type of Testimonials
To add Testimonial posts:
1. Click on Testimonials > Add New in WordPress dashboard menu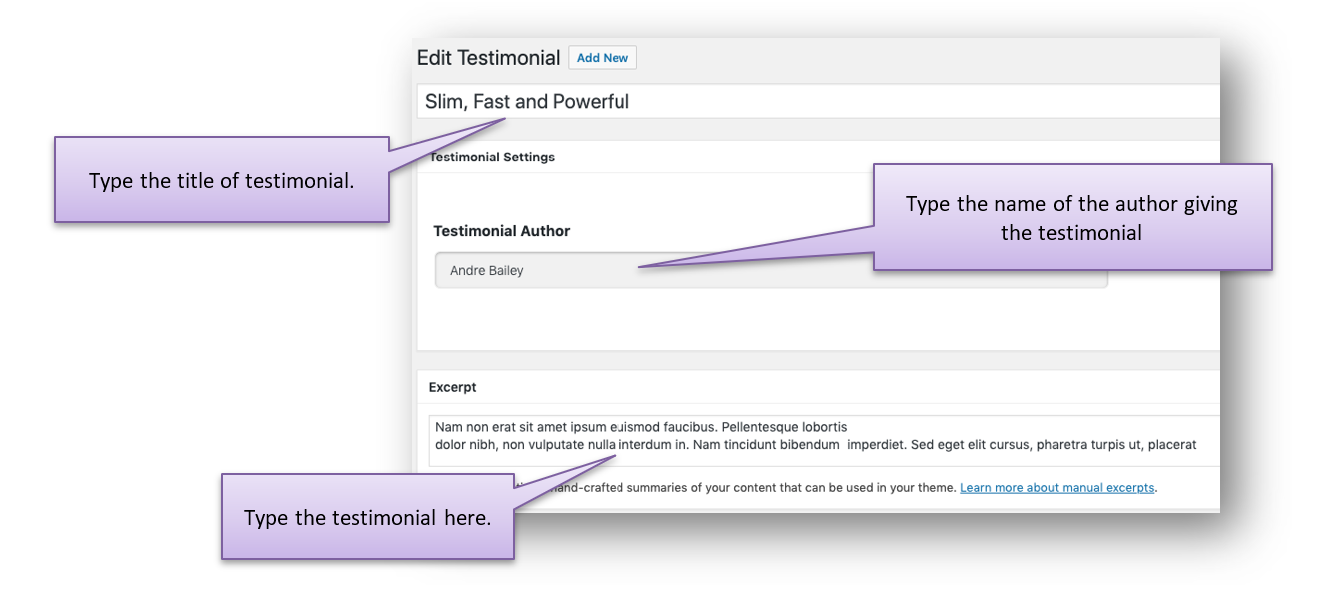 Once you have created the Testimonial posts, you can display them all over the site by just inserting a X Builder Testimonials element.
To display the testimonials on the website:
1. Add the X Builder Testimonials element on any page or post where you want to display the testimonials.