You can go to
Dashboard > GDPR
menu in order to set up the plugin. Here you can setup most important options of your plugin.
General:
Here you can setup displaying Privacy & Cookie Consent popup box options.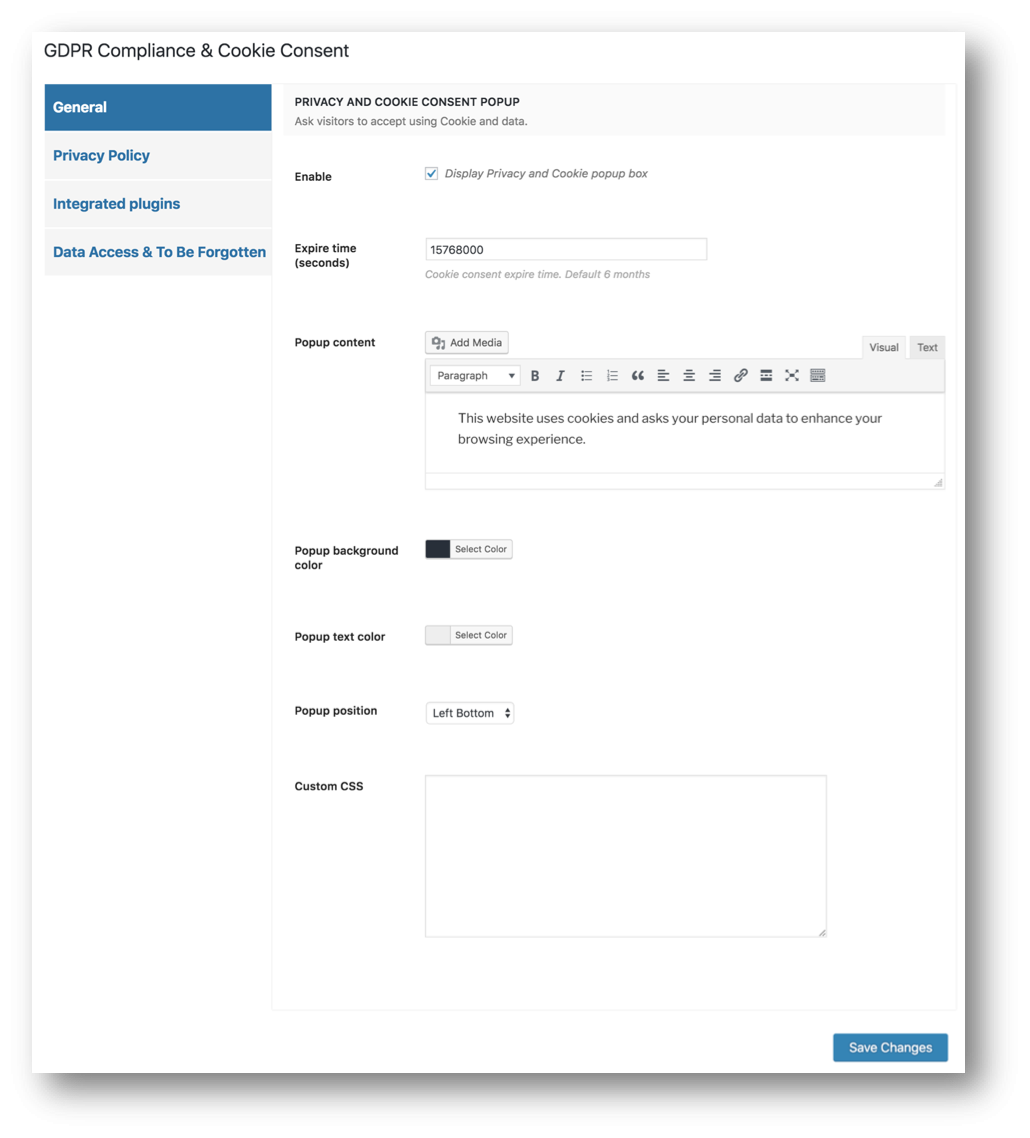 Privacy Policy:
You need to select here your Privacy Policy page and set the link text in order to use link shortcut
%privacy_policy%
on the plugin fields. This shortcut will be replaced with generated link from your Privacy page and Custom Link Text on your site.
Integrated plugins:
Here you can enable integrations in order to automatically add required privacy checkboxes and generate notification errors for unchecked fields: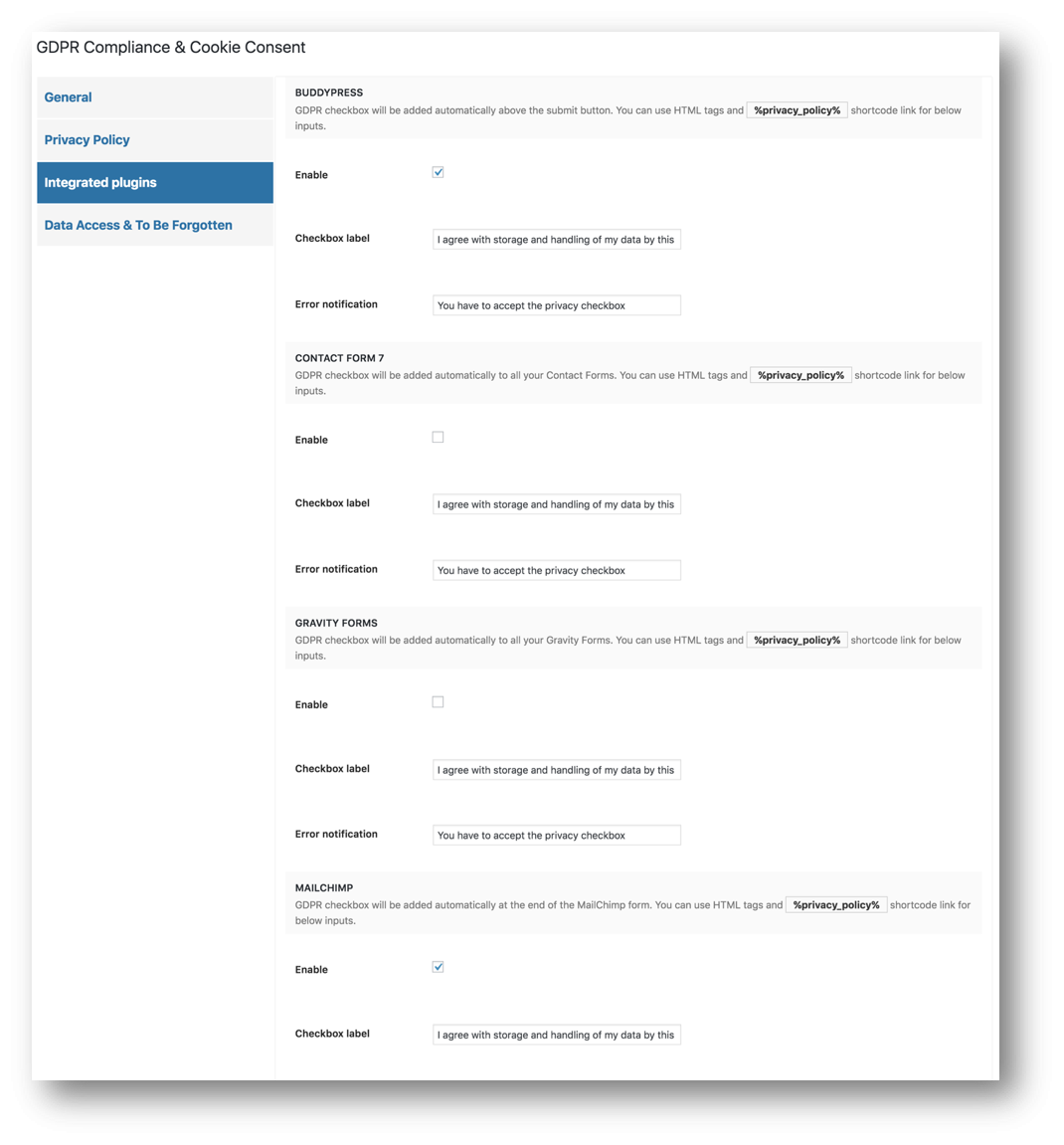 Data Access & To be Forgotten:
Here you can set error and success messages for Data Request Form. This feature works only for
WordPress 4.9.6
or higher versions.