Masterstudy LMS plugin supports Paid Memberships plugin and smoothly works together for creating Membership System with Subscription Plans on your website.
This third-party plugin allows you to create Membership Levels (Plans). In order to create Membership Plans, got to Dashboard > Memberships > Add New Level. Here you can set up Plan options and number of available courses in subscription under STM LMS Settings:
Payment Gateway also should be set up separately for Membership plans:
General settings for subscription plans are available under the STM LMS Setting
Here you can specify the number of available courses in the subscription. This means that users can enroll in several courses (the exact number you set yourself) after purchasing the plan.
Instructors can also mark courses as featured in subscription and set the number of them. You can specify the plan for the groups, which will be shown in a separate tab.
There is also the Private Category section where you can specify courses category for the plan, so after purchasing the subscription users will be able to enroll in several courses within the chosen category.
Besides this, there is a function that allows you to Disable/Enable one-time purchase on course in this category.
Disabled
Enabled
This also can be done from the Course settings. Open the needed course, go to Course Settings > Accessibility tab. Here you can disable a one-time purchase as well and make the course available only for subscription plans.
Now students can enroll in the course via the subscription plan. To access the course they need to click on the Get Course and select a plan from the drop-down menu.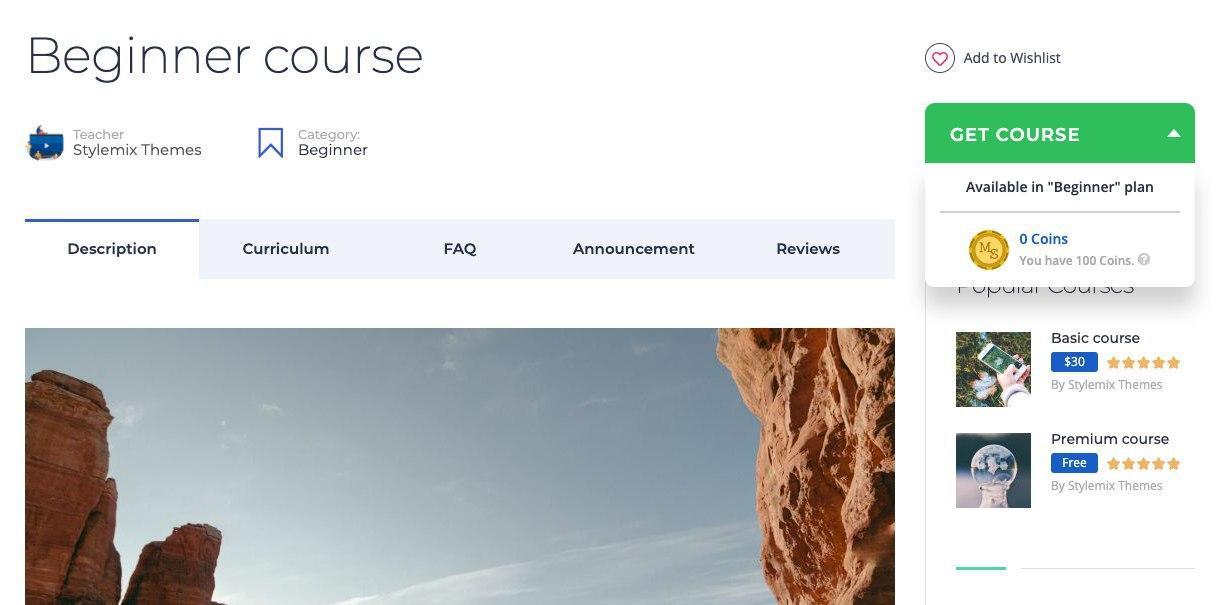 All the courses that are available for the subscriptions only will be marked as Members only.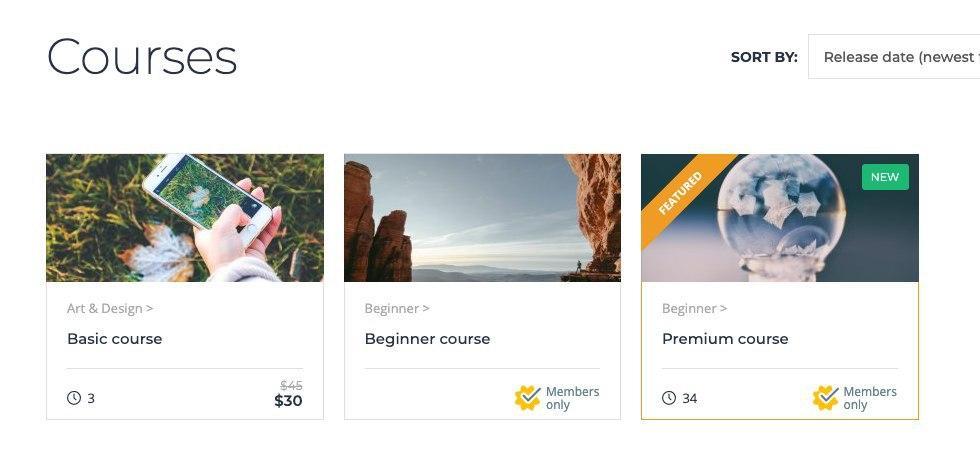 The course can be available in several plans. So users need to select a suitable plan they would like to purchase.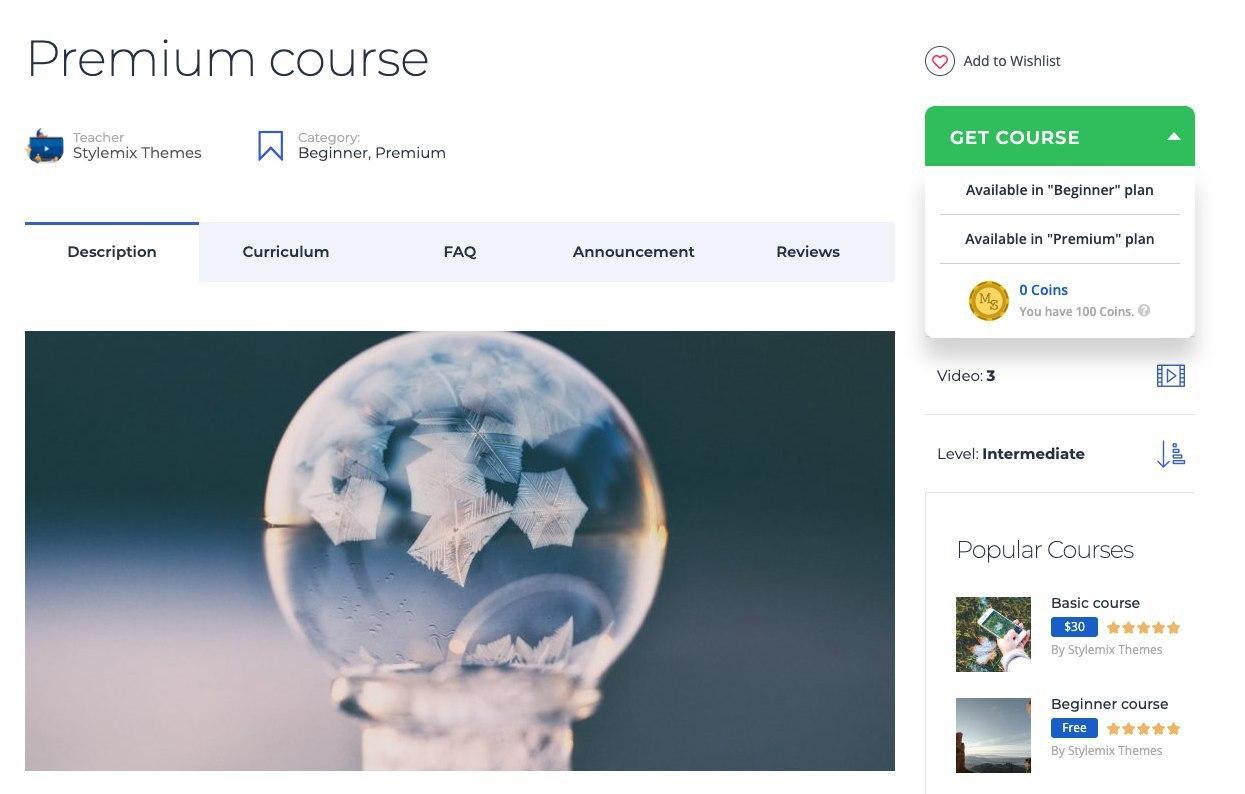 After a user chooses the plan he can proceed to checkout.
Here, users need to provide personal and payment information. They also have an option to change the membership plan.
After that, they will be notified about membership activation.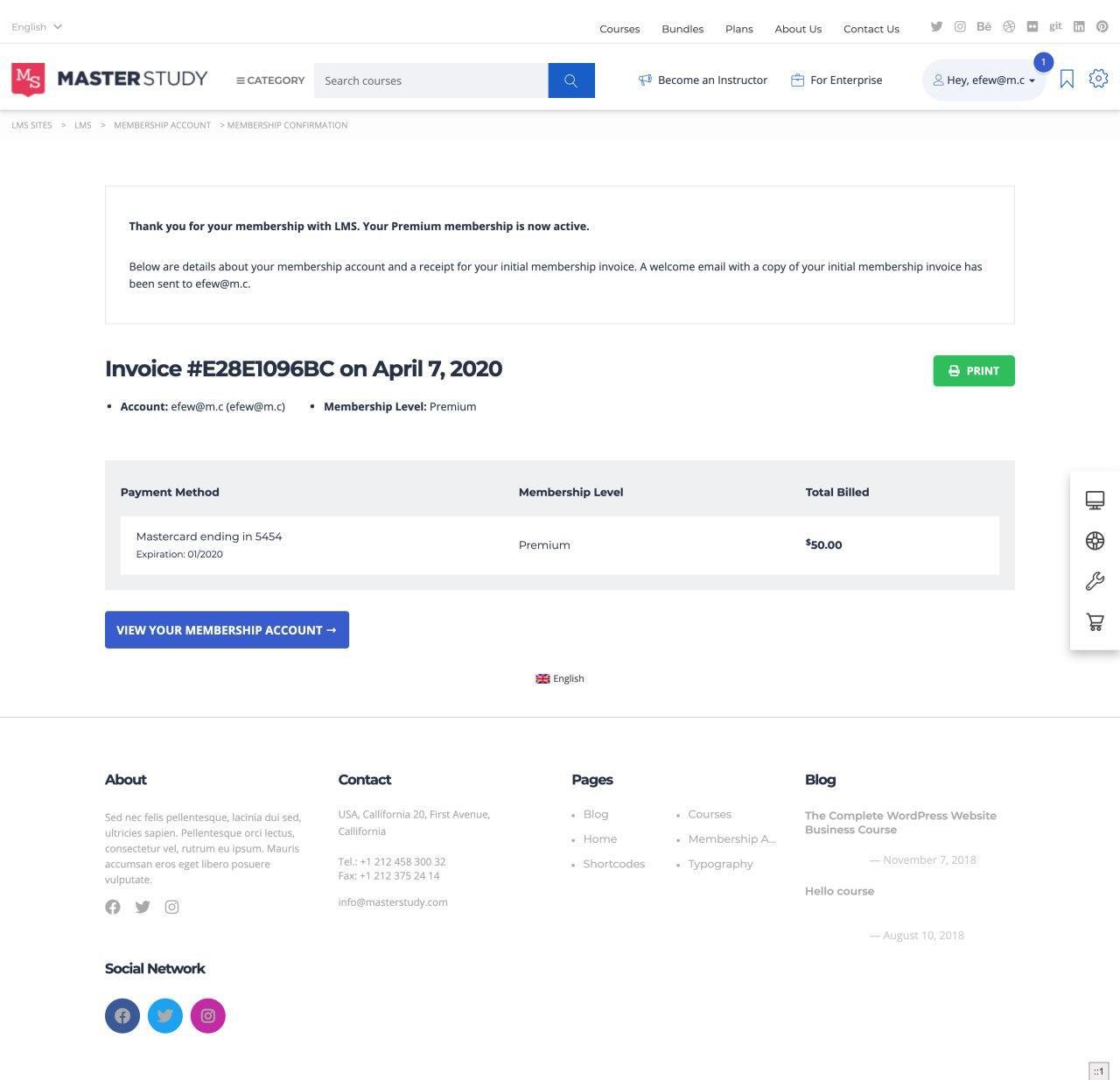 Then you will be redirected to the course page.