Check the video tutorial for Assignment addon:
To start your work, activate Assignment Addon. Open STM LMS > Addons and enable Assignments.
Follow to the Settings (STM LMS > Assignment Settings) page to indicate the number of allowed attachments and specify the maximum size per file uploaded.
Go to STM LMS > Assignments and Add a new assignment.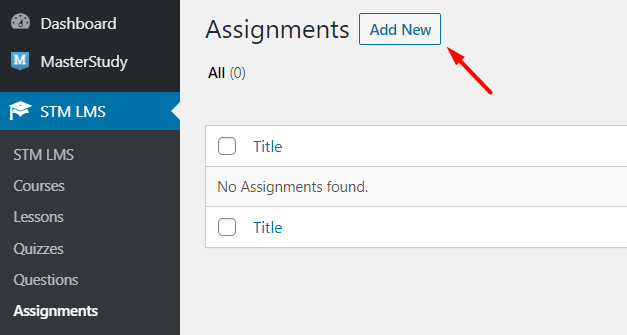 Add a title to your assignment, description, and requirements. As we have two types of Assignments - Uploads and Essays, clarify the requirements of the project in the assignment description.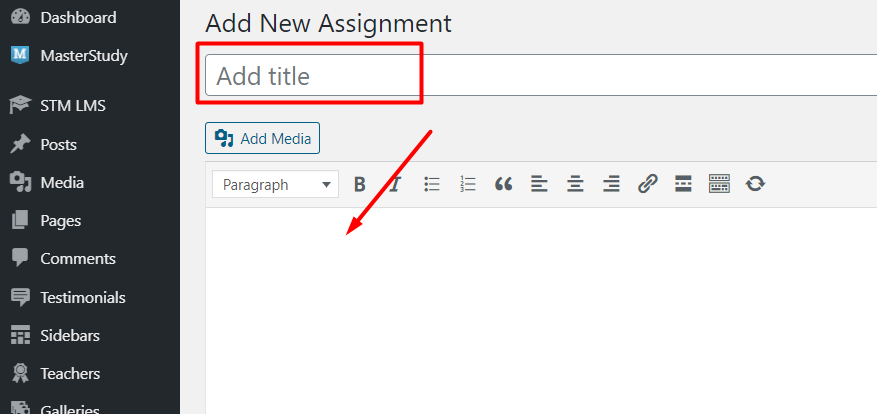 If you use the Frontend Course Builder, then open your Profile Page. Select any course and open Curriculum.
Here you can add a new Assignment.
Once you created an assignment, find it in the list and fill it out as you need.
Add content and Save Changes.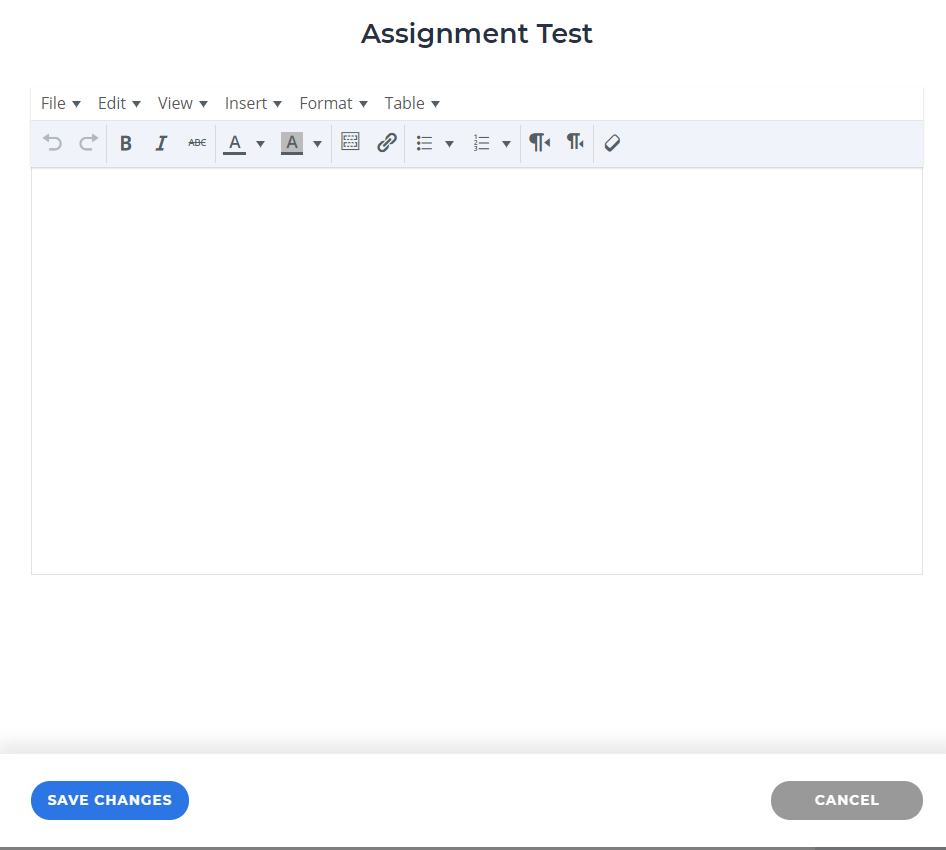 If you want to check students' progress on the assignment, there is an easy way to do it. Click on the Student Assignments in the profile menu.
Choose the assignment you want to check and load statistics.
See the students' status for a selected assignment.