The Lesson Live Stream is the first exclusive WP feature allowing the instructors to stream in online mode. With the Live Streaming feature, you will be able to interact with your students on the highest level as they will follow the study materials, add their comments and questions in the Live Chat and give feedback immediately.
You can also save the webinar and add it to one of the lessons, so the students missed Live Stream will be able to watch it later.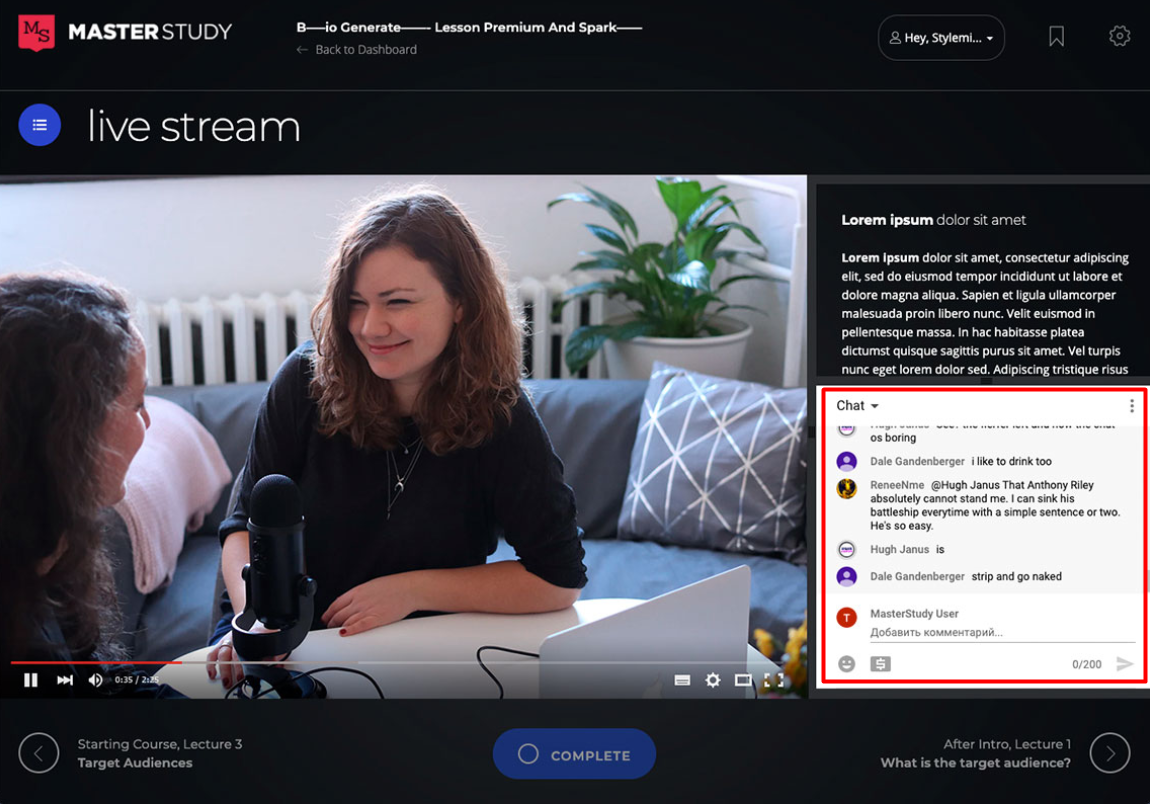 Use Youtube platform to start a live stream. Just embed a stream directly into the lesson. Learn here how to use live streaming on Youtube.
How to enable Live Streaming Lesson
On the WP dashboard click STM LMS > LMS Settings > Addons.
Find Live Stream Addon and Enable it.
Once you switched on the Addon, go to STM LMS > Lessons and choose any lesson from your list or create one.
From suggested options in the drop-down menu on Lesson Type choose Stream. Next, set time and date for the stream and add the video URL.
Also, you can open any course straight from your profile page via frontend builder and choose one lesson in your Сurriculum.
Go straight to the Lesson Settings. From suggested options on Lesson Type choose Stream in the drop-down menu. Next, set time and date for the stream and add the video URL.
Before the Live Stream, students will see the countdown till the start time. For the correctness of the countdown py attention to the Time Zone you set.
The time zone automatically updates from WordPress General settings. So if you need to change it, follow to the general settings (Settings > General).