Award students for their progress and activity by applying Point Reward System.
The Masterstudy new built-in feature boost Motivation, Engagement, and Attention Span. You can make your courses more effective and more fun.
Check the video tutorial:
Open STM LMS from the WP dashboard and follow to Addons tab.
Find there Points System addon and Enable it. Check the Settings section by clicking on the Settings icon.
In the Point System Setting you can add a new image that will typify your points, enter a Point Label, and specify the point rate. Enter any number that you want to be equal to USD 1.
Admins and students can check the number of gained points on the profile page.

Also, there is the Earning History where you can go through all transactions.
The admin can check whether the transactions are correct and edit if needed.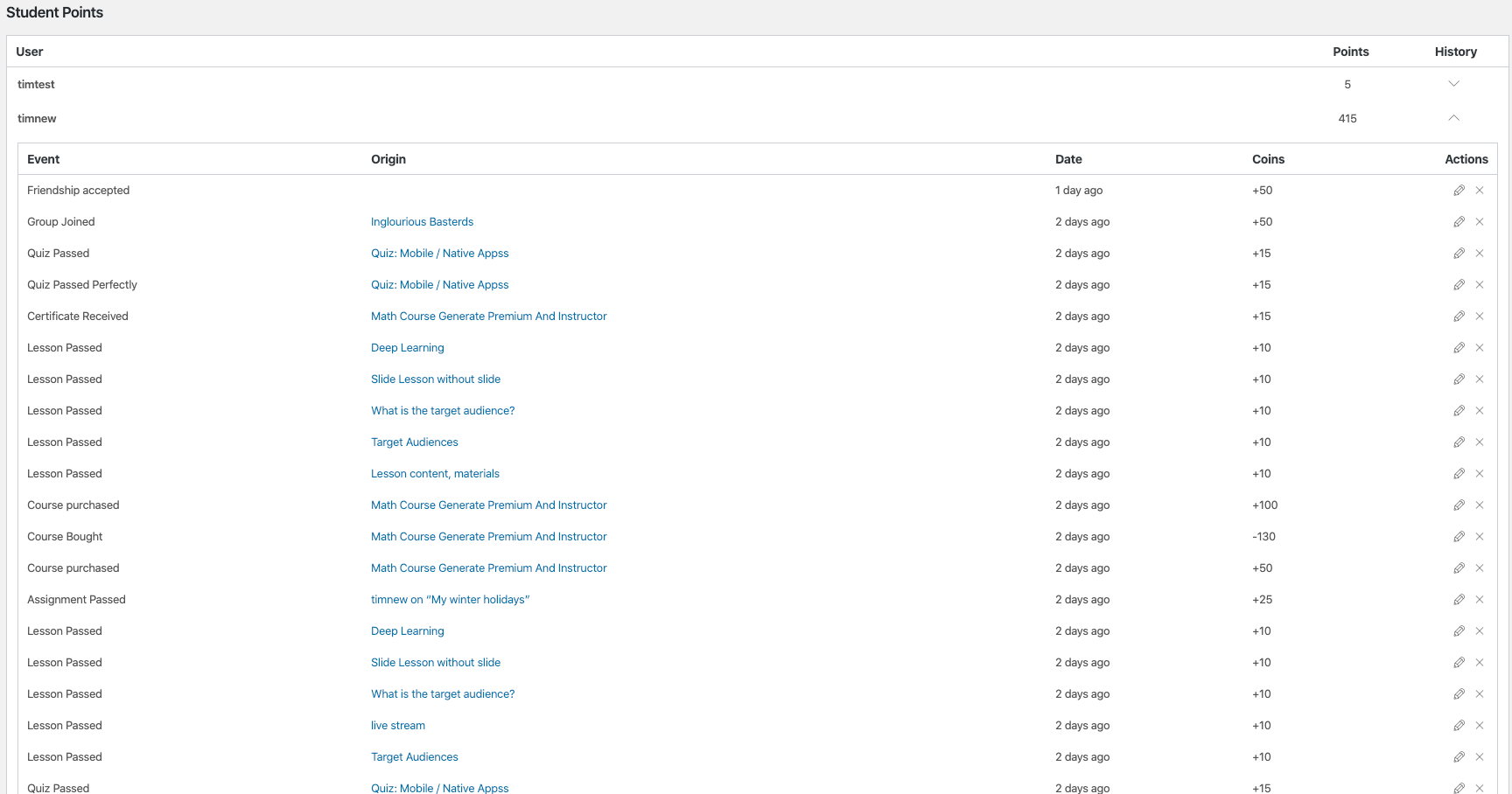 Go to the Points Distribution section (Admin profile > Points Distribution) to learn which actions can bring a particular number of points.
When a student wants to buy a new course there will be an additional option of buying it for points. Also, learners will be shown the exact amount they lack to purchase.
Affiliate Link is an additional feature in the Point Reward System. An amazing opportunity to add affiliate marketing and transform it into a game.
How to use Affiliate Points?
First of all, you need to activate the Affiliate Points.
Go to STM LMS > Point System Settings and Enable Affiliate Points.
Then, set the amount of percents students will receive from the affiliate.
After this, students will be able to copy and share the link which will be available on the profile page. It allows them to earn points for activities of users they invited via that link.
Let students earn points for referring visitors and sign-ups.