After testing your app in emulator, you can generate signed APK file for uploading to Google Play. To generate APK, on the top menu click on Build > Generate Signed Bundle / APK option.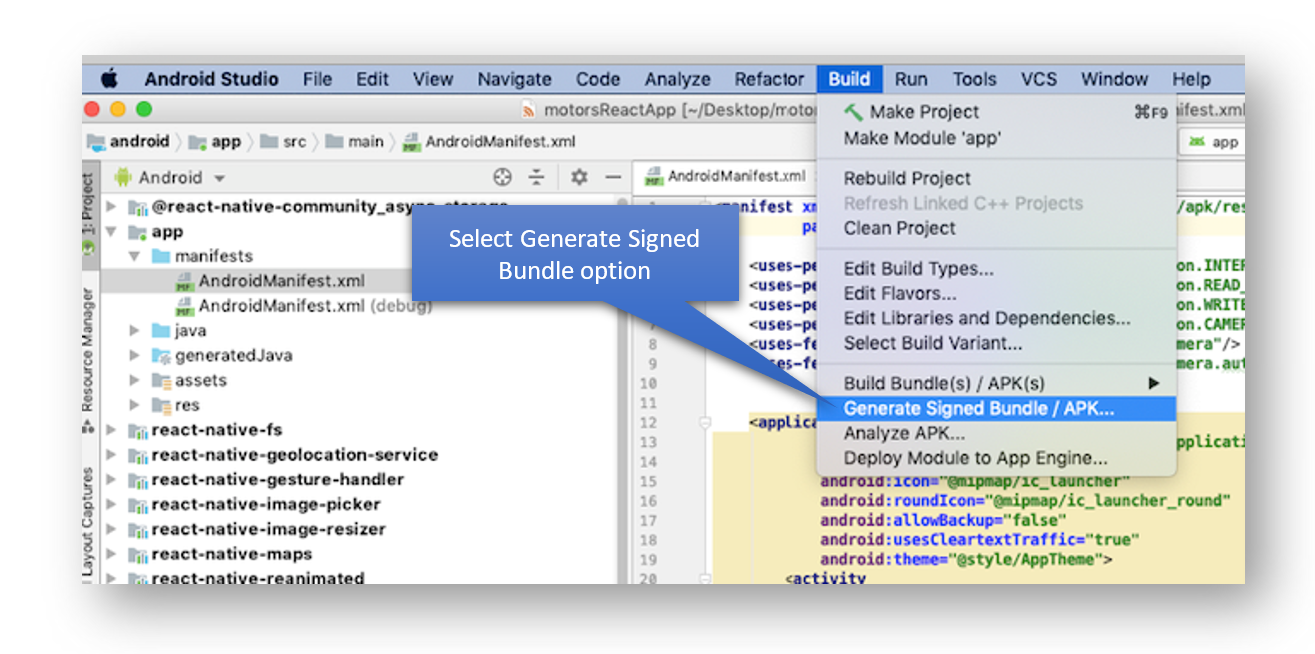 In the appeared window, select Android App Bundle option and click on Next button.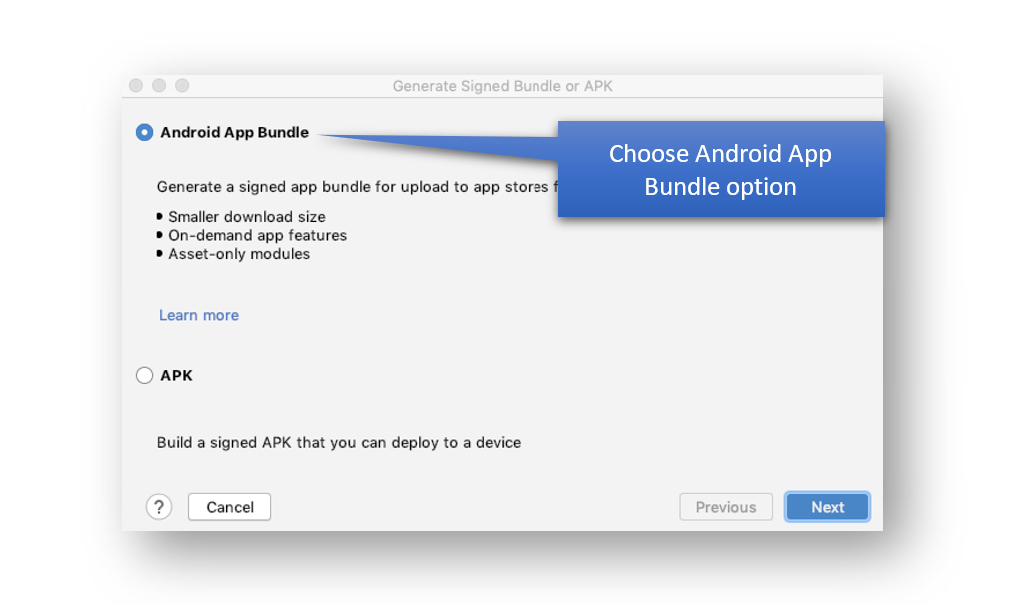 In the next window, you can either create a new Certificate in (*.jsk) format or use your existing certificate.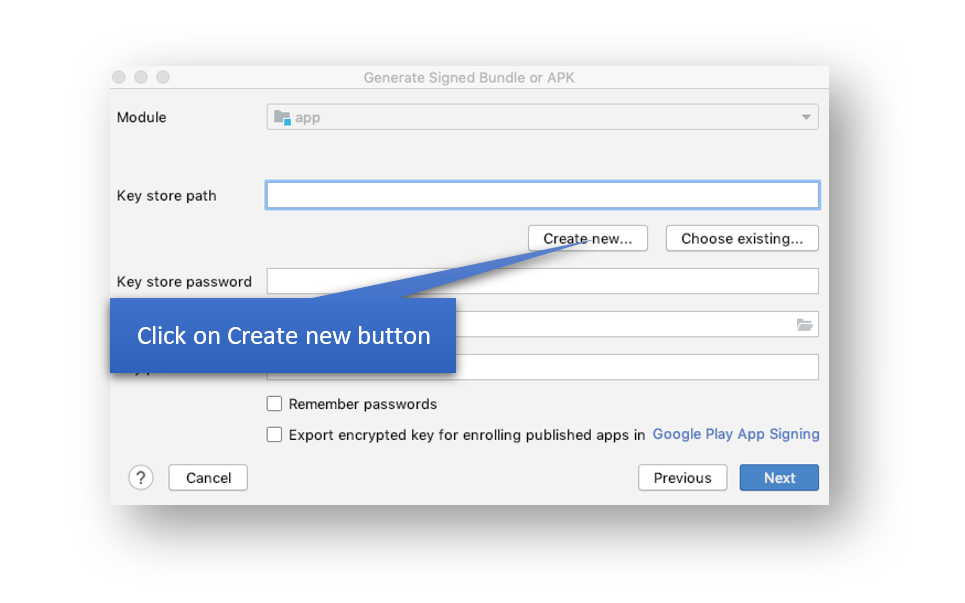 Click on Create new… button and put appropriate data to fields in the New Key Store window. You need to write name of your certificate with (.jks) format.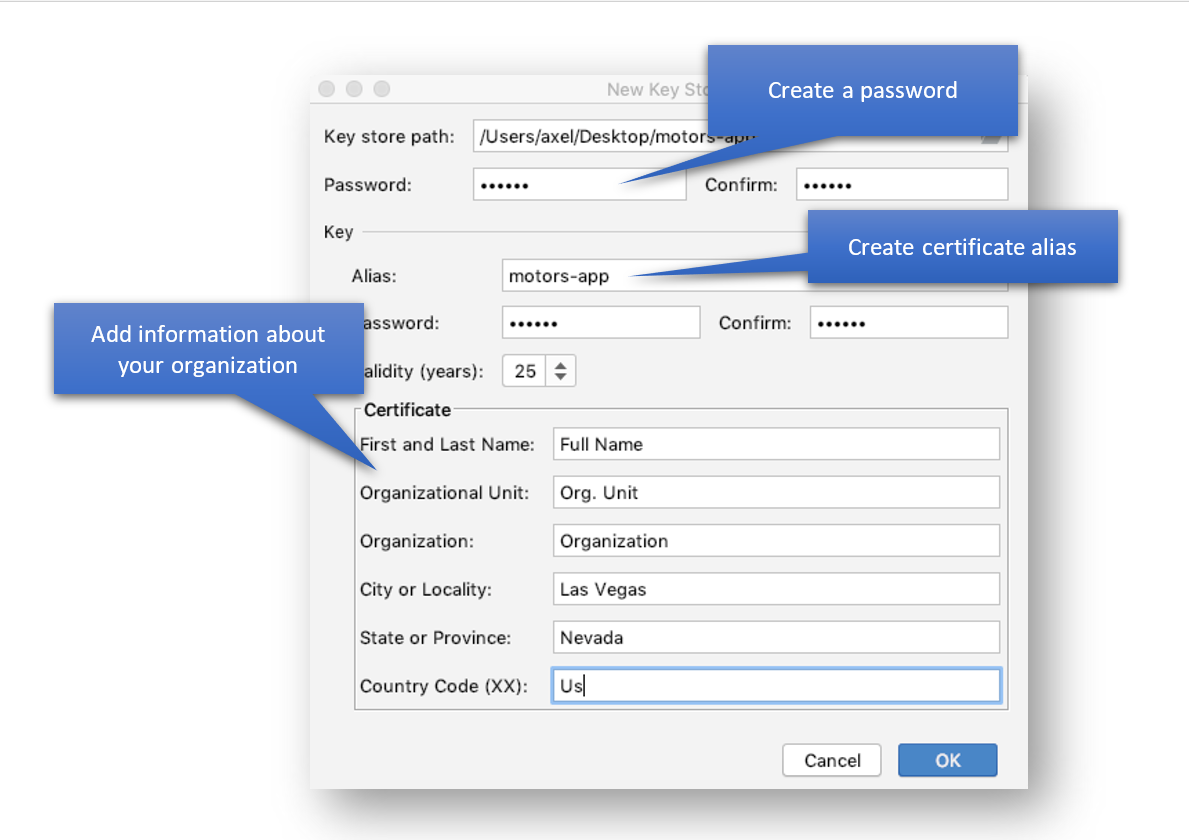 After, click on OK button and go to next step by clicking on Next button.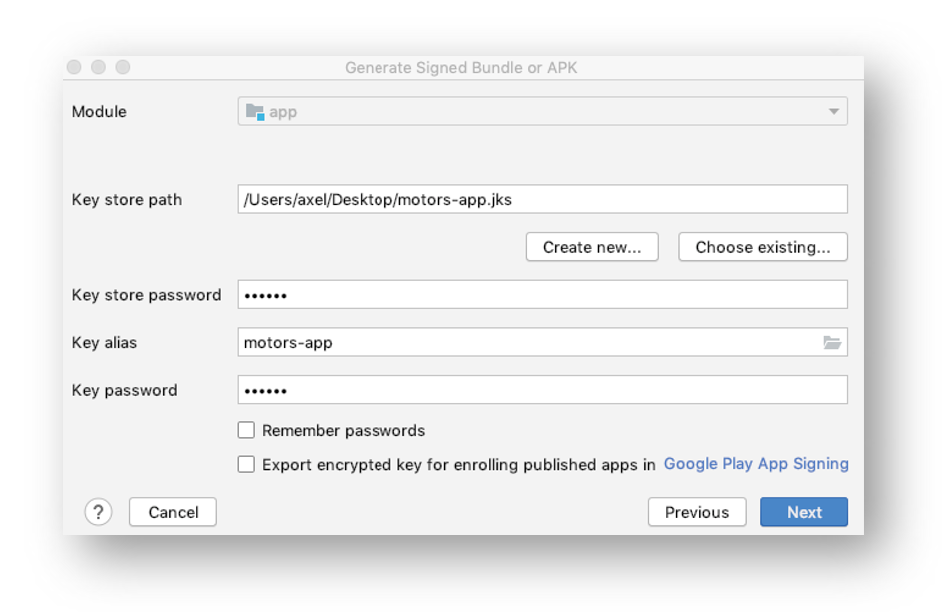 Select "Release" option in the next window and click on Finish button.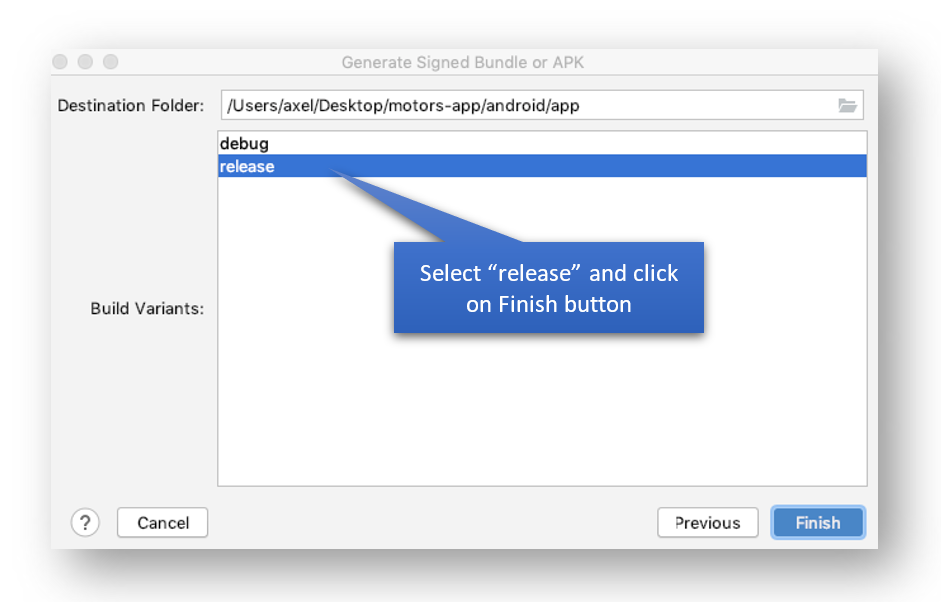 After Android Studio finishes the generating Android Signed Bundle, it displays the success message in Event Log section.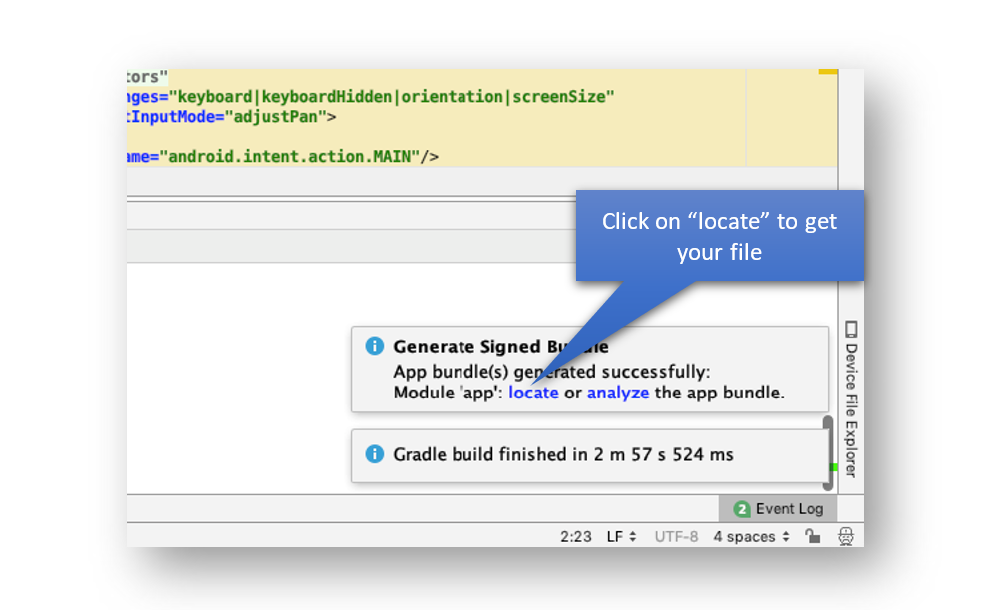 You can click on "locate" link in order to get your APK file. The file is located in "motors-app/android/app/release" folder.
Tip: The generated file format is (*.aab). An Android App Bundle is a new upload format that includes all your app's compiled code and recourses, but defers APK generation and signing to Google Play. For a detailed overview, see the Android App Bundles user guide.