You need to download and install Android Studio in order to build your android application. You can download it here - https://developer.android.com/studio​
After, run the Android Studio and select the "Open an existing Android Studio project" option. In the popup window, you need to select the "motors-app/android/" folder.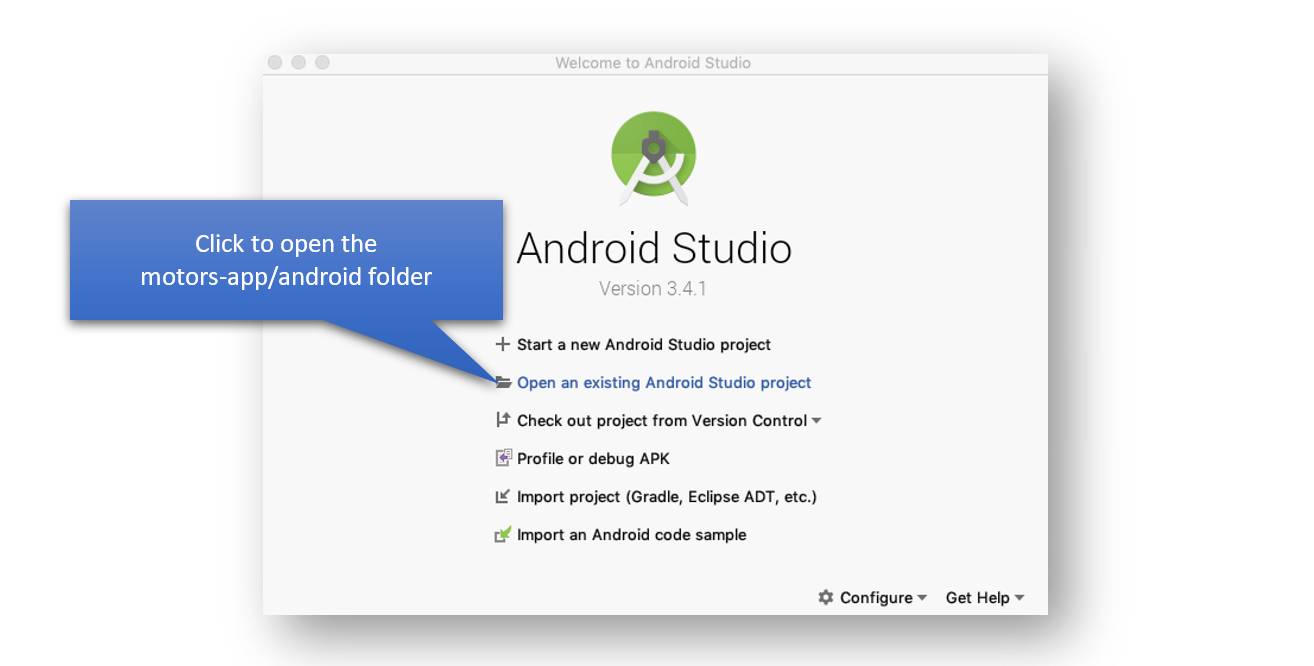 Note. You should select the "android" folder in order to open the Android Studio project
After, you need to install Android SDK platform package to your Android Studio. To install Android SDK platform, click on the SDK Manager icon in the top-right toolbar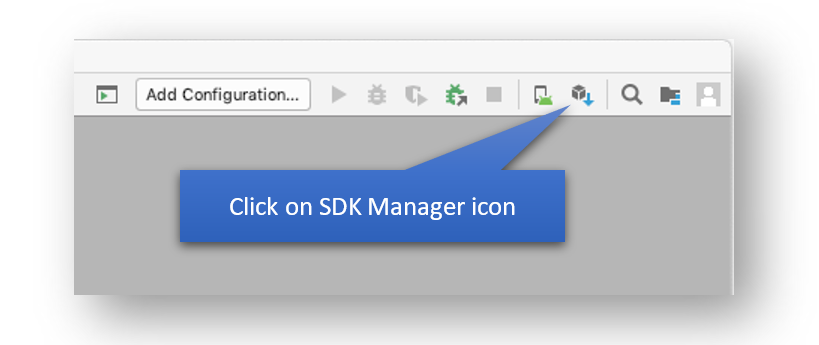 In the next window, enable Show Package Details option and select the packages under Android 9.0 (Pie), then click on Ok button.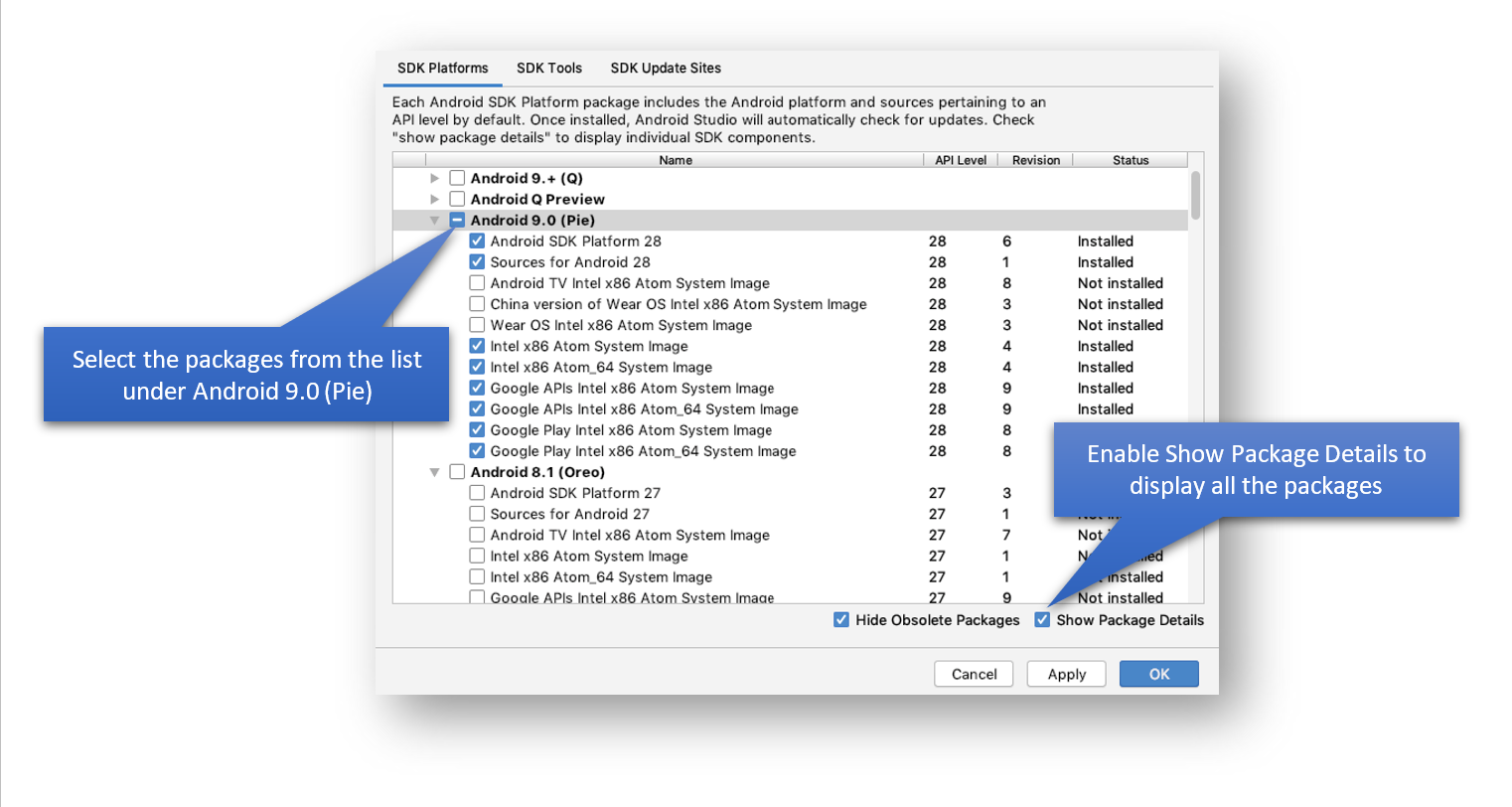 After, click on the Ok button of the Confirm Change window in order to start the download process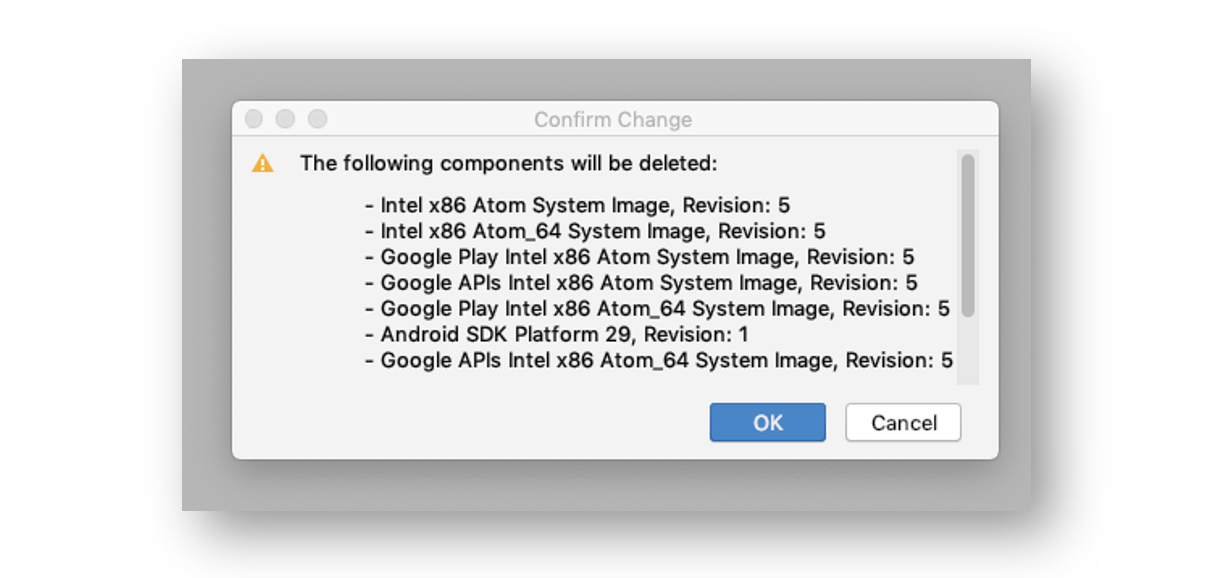 After the installation is completed, you can proceed to the next step.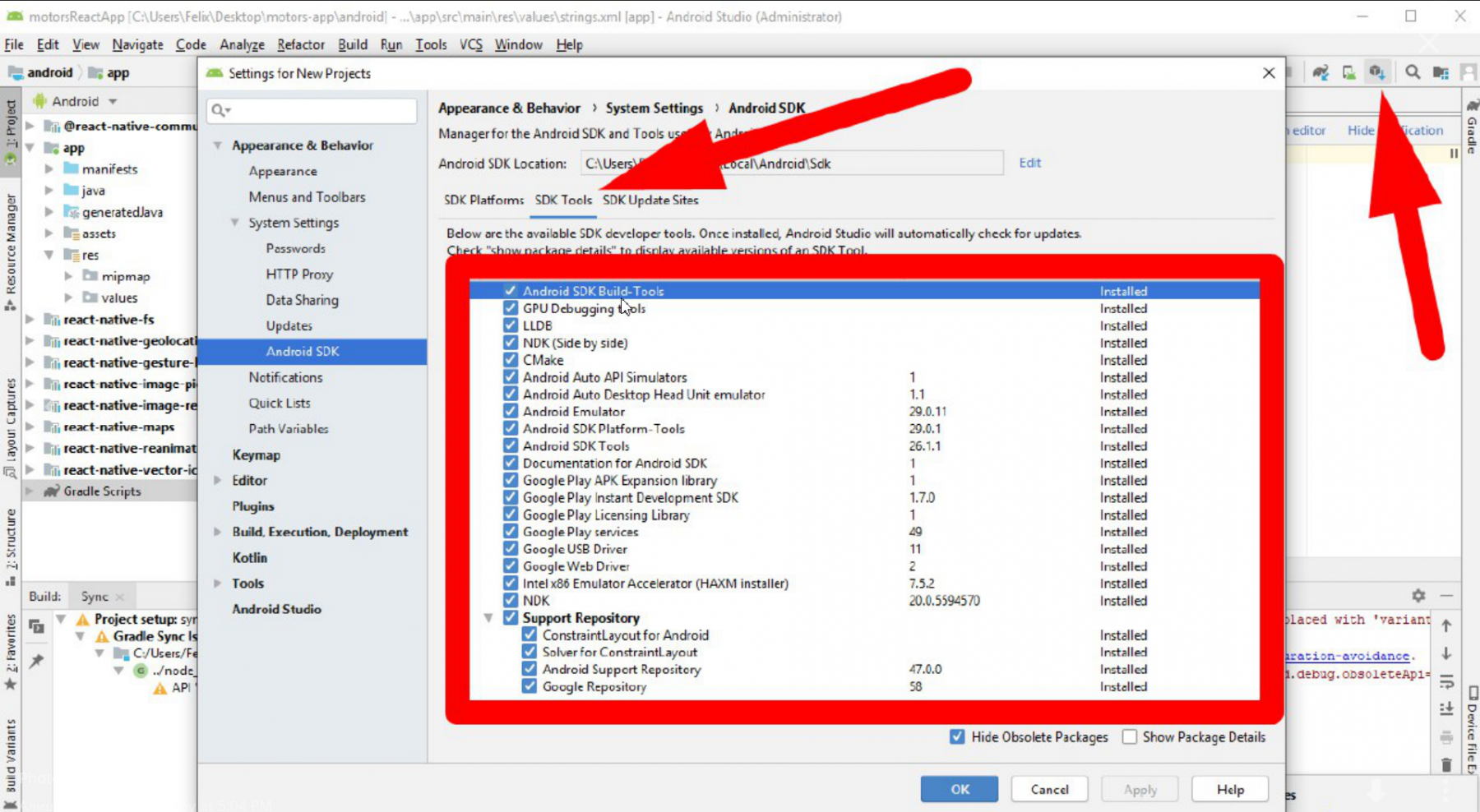 Note: If you did not install the SDK Packages on the SDK Tools tab, please download them, and then install them in order to work without error in the next steps.