Our plugin has created several pages that are needed to work with the demo Listing types. Here you can see all the pages and open these pages to view the demo import.

To configure the main parameters such as payment, user roles, inventory layouts, specify pages for list types and for set up other settings go to the Listing Types -> Settings.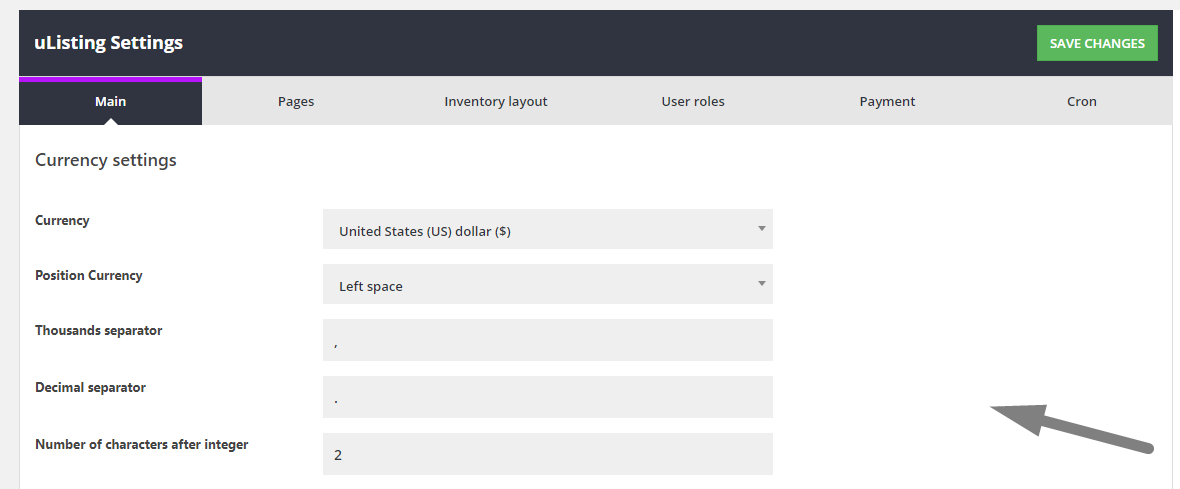 Here you can see the currency settings.
Ulisting provides several Map Services:
Here you can select one of the provided Map Services:

Here you can use these shortcodes wherever you like. Just copy and change " listing_type_id " to your listing type id.

You can get a ListingType ID here. Just open the ListingTypes and click one of them to get an ID.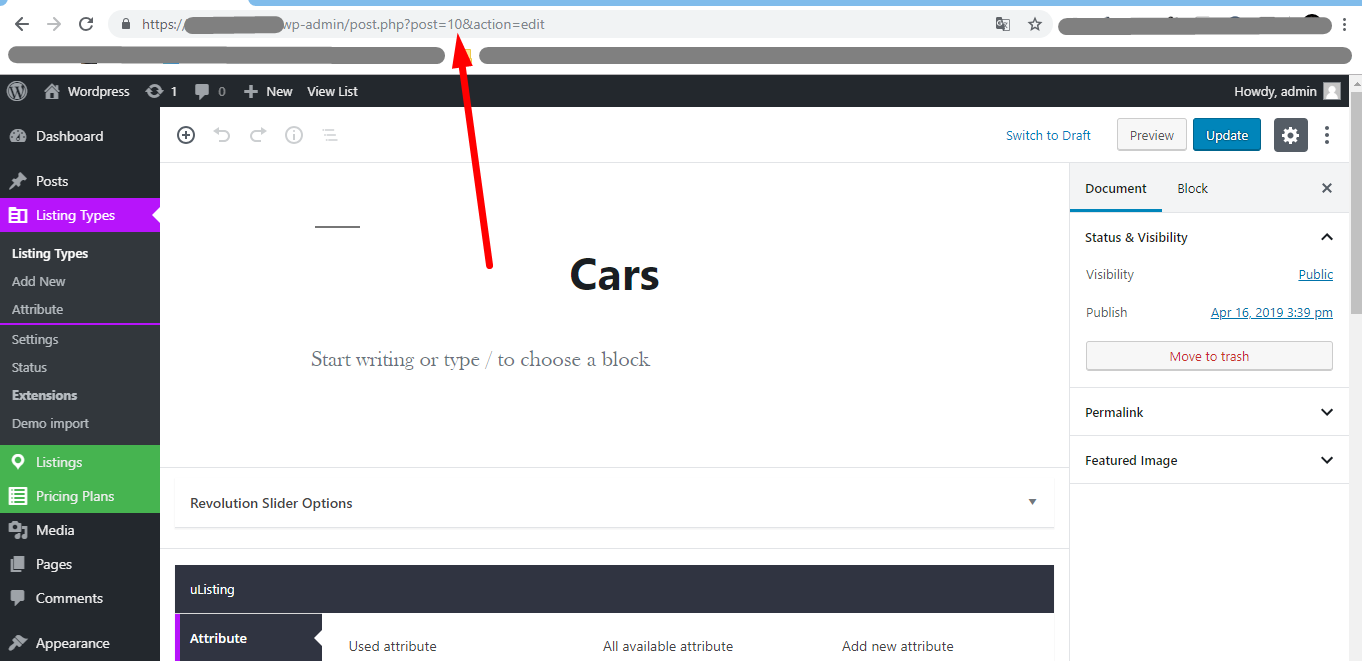 From the URL, copy the list type ID and from Listings categories get the category slug and put them to the shortcode.

After writing the shortcodes, save the changes and see your page, there will be listings which are contained in this Listing Type and in this Category that you specified. In my case, the type of listing is cars, and the category is sale.