When creating a new category attribute, please do not choose the price and location for the attribute type. Their slugs are reserved by WordPress default slugs.
To create a new attribute, click on Attribute.

Enter the attribute information after this click on the "Create" button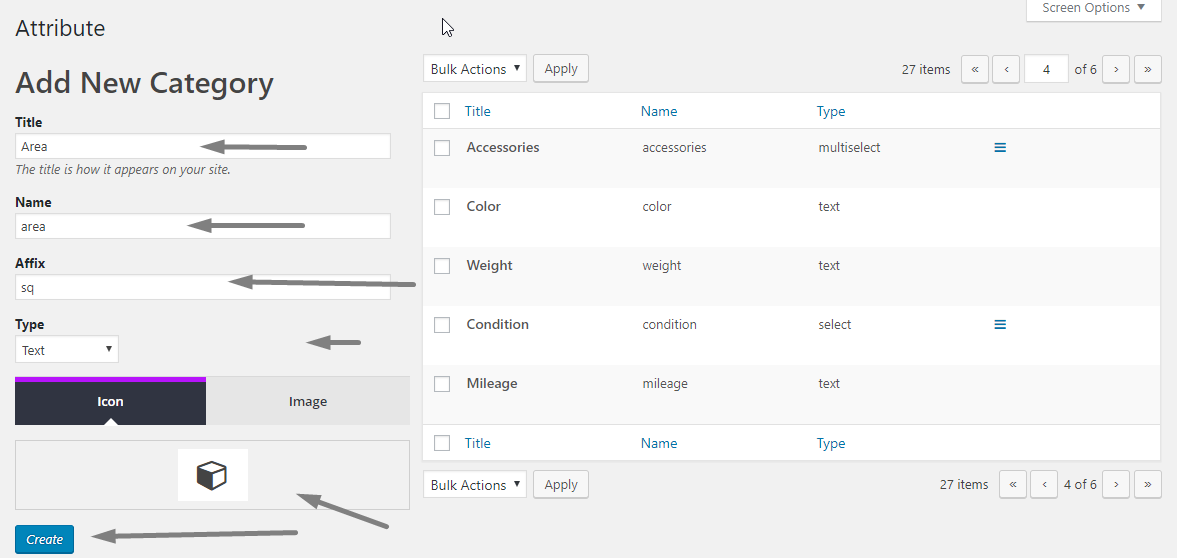 Here, during creating an attribute, you can use types, here more common types are available for you. To see them, click on the Type drop-down menu.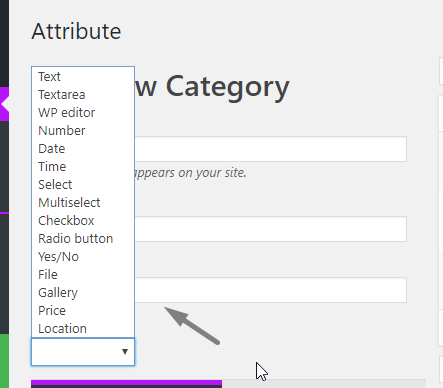 Now I have created an area attribute, if you want to edit an area attribute, just hover over it and the edit button will appear there.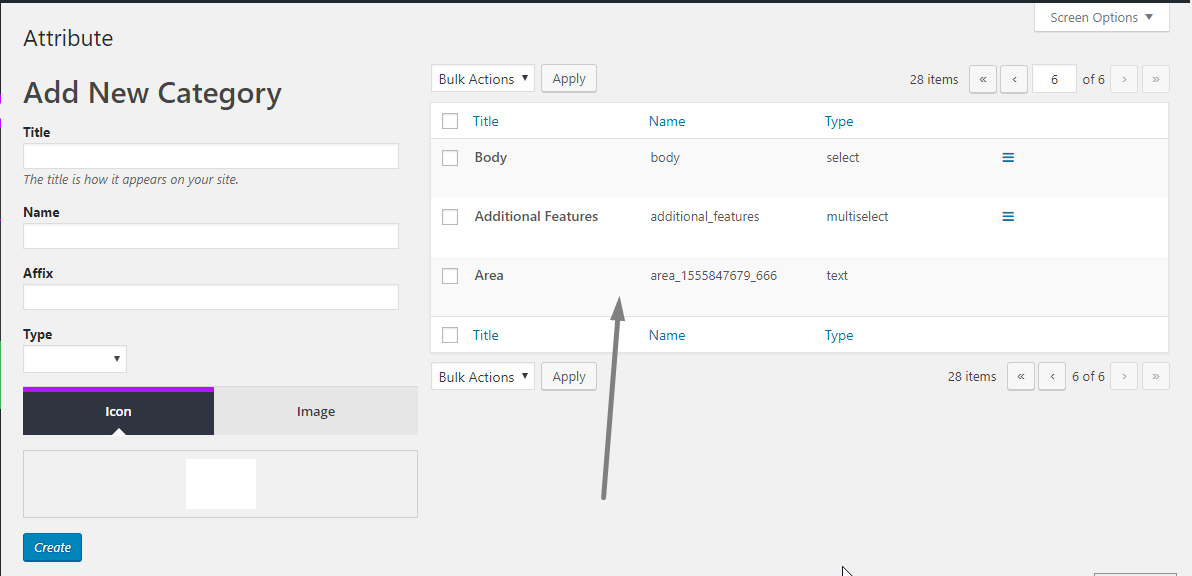 Click the edit button to change this attribute.

Here you can change the name, affix, and icon, or image. if you want to change the attribute type, delete this attribute and create it with a different type.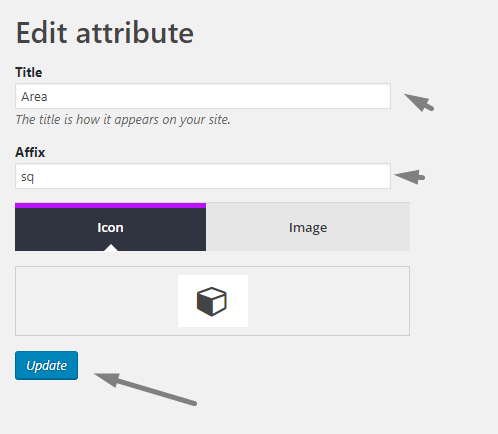 To delete an attribute, click the delete button in the attribute list. The attribute will be deleted automatically.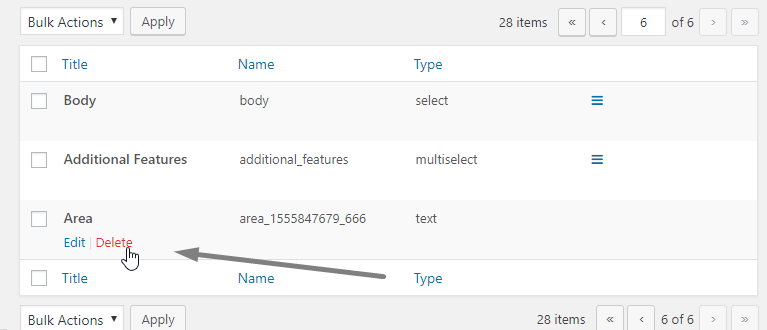 ​