In order to add a new row, click on Add Row icon on the top-right corner of the Section. You can add rows as much as you need.

Hover your mouse pointer over the Row area to see control buttons. There are Edit, Copy and Delete buttons as well. Click on Edit button to open Row Settings menu. Row settings consist of row layout options and grid presets.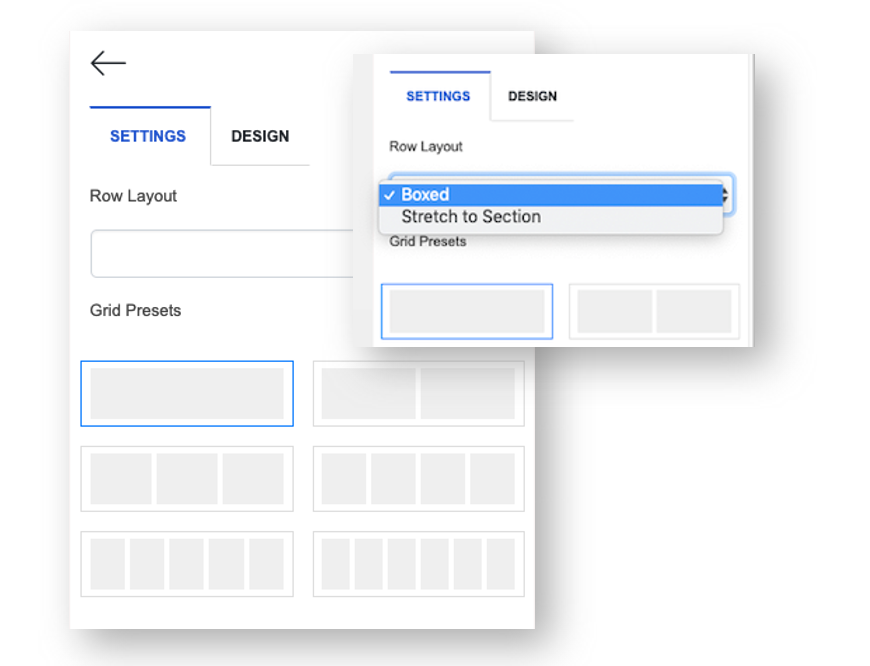 Within row settings, you can select whether display a row in boxed width or stretch a row width to Section.
Row Boxed layout outcome:

"Stretch to Section" layout uses the Section layout settings where the row is located. In the image below, the Fullwidth Without Content layout is enabled in the Section settings.

Grid Presets option is the main part of row settings. Within the option, rows can be divided into multiple columns according to presets (eg. One, Two, Three, Five, Six columns).