There is one active section with row and column in the editor by default. You can add more sections by clicking on Add Section icon on the top and bottom of the content area.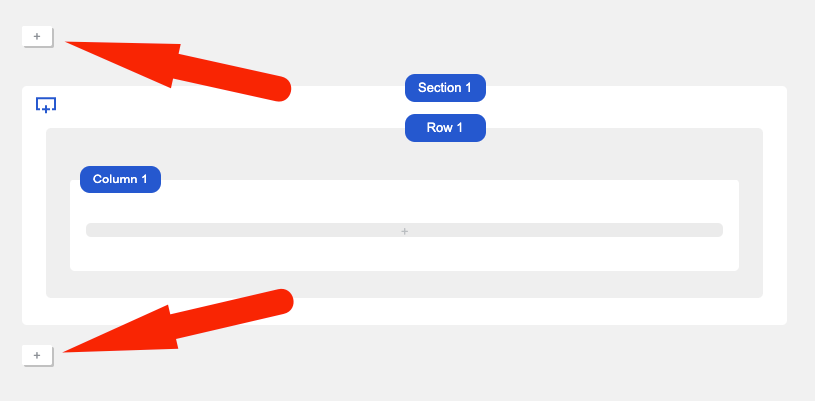 The Add Section includes a new section to the working area. The default section consists of a single row and a single column.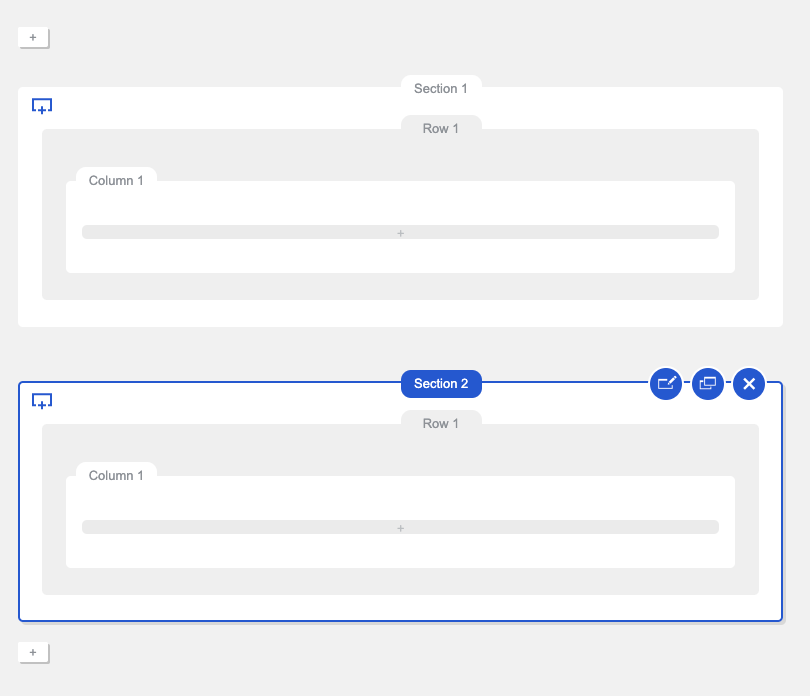 Hover a mouse pointer on the Section to display edit, copy, and delete buttons. Click on Edit button to open additional settings of the Section container on the right bar.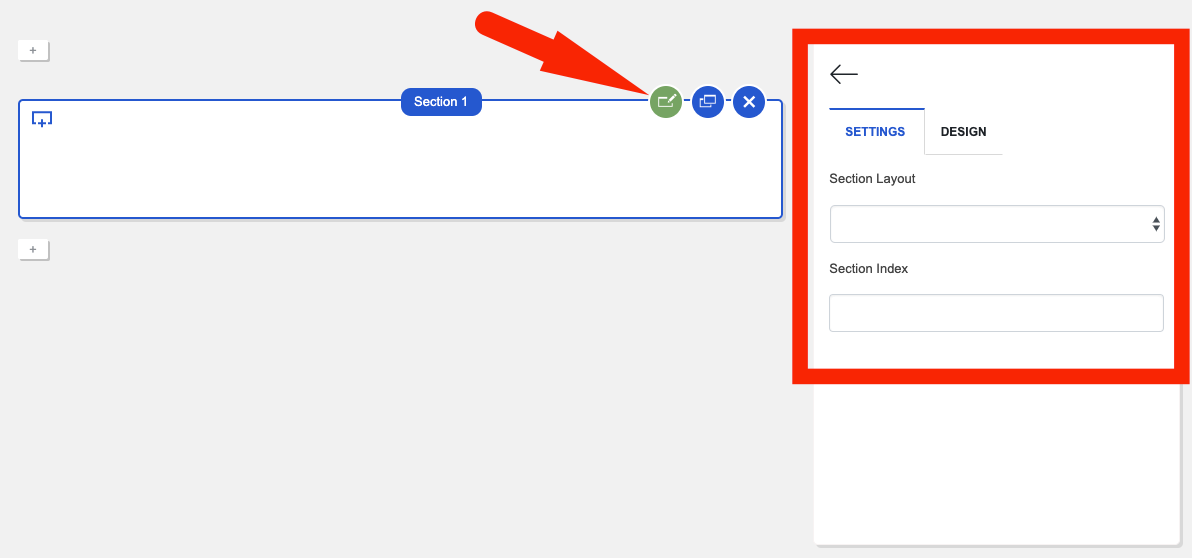 The Section settings are divided into two tabs which are Settings and Design. The Settings tab contains layout and index level selections.