You can set up general settings of the X Builder in the Dashboard > X Builder section. The X Builder settings panel was build based on the Redux Framework and contains General Settings, Post Typs, and Import /Export sections.
General Settings section contains options for inserting CDN URL. So all the images inside the X Builder elements will be loaded through CDN.

Within Post Types settings, You are allowed to enable or disable X Builder features globally for posts, pages, media, etc.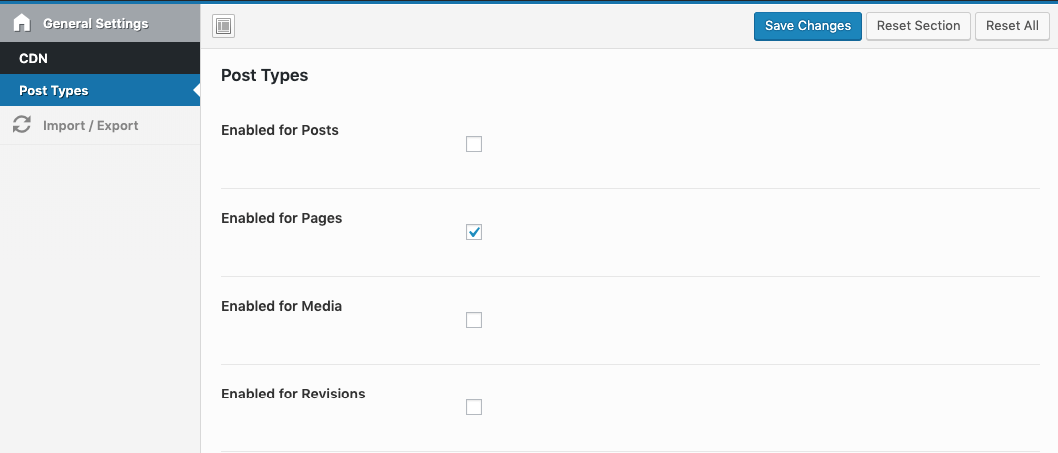 Moreover, you can enable/disable X Builder on certain pages and post types via appropriate switcher in WordPress admin bar

The Import/Export offers users the ability to back up and restore their Redux options data in one of three ways: raw data, file and URL.