All your Hotel Rooms are located under Hotelier > Rooms: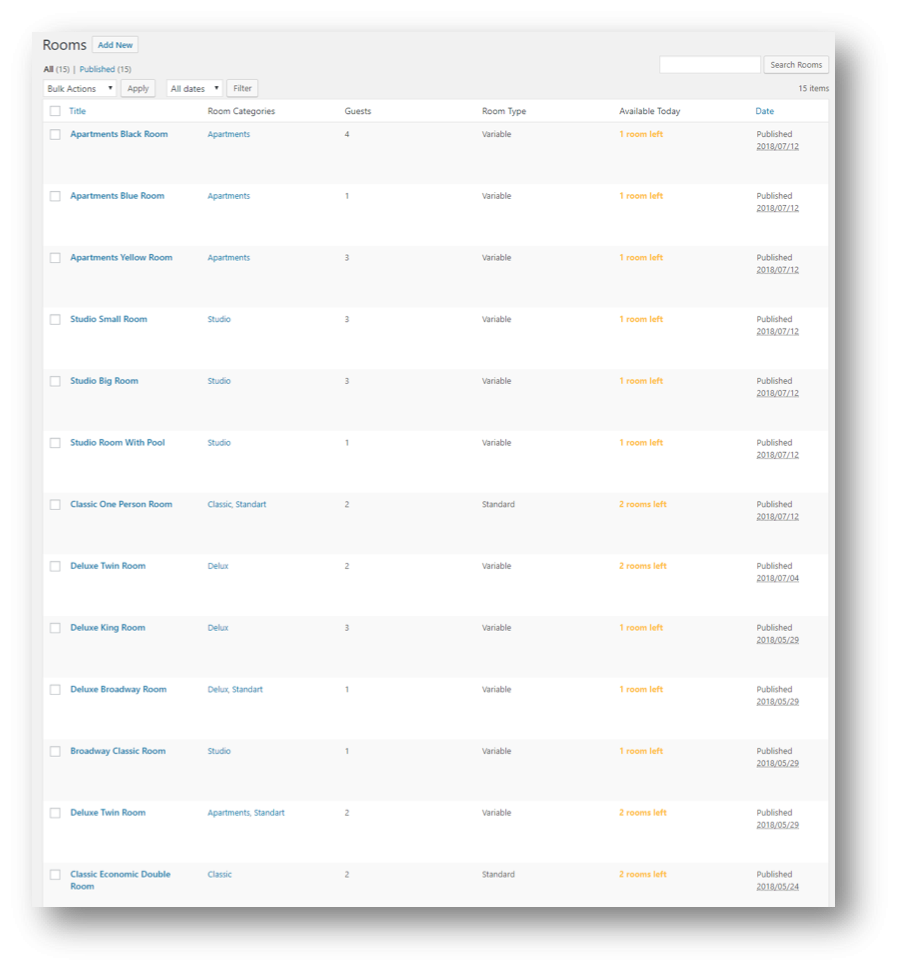 Each room has Settings, Title, View Options, Descriptions, Content, Featured and Gallery images. Please see the next image as an example: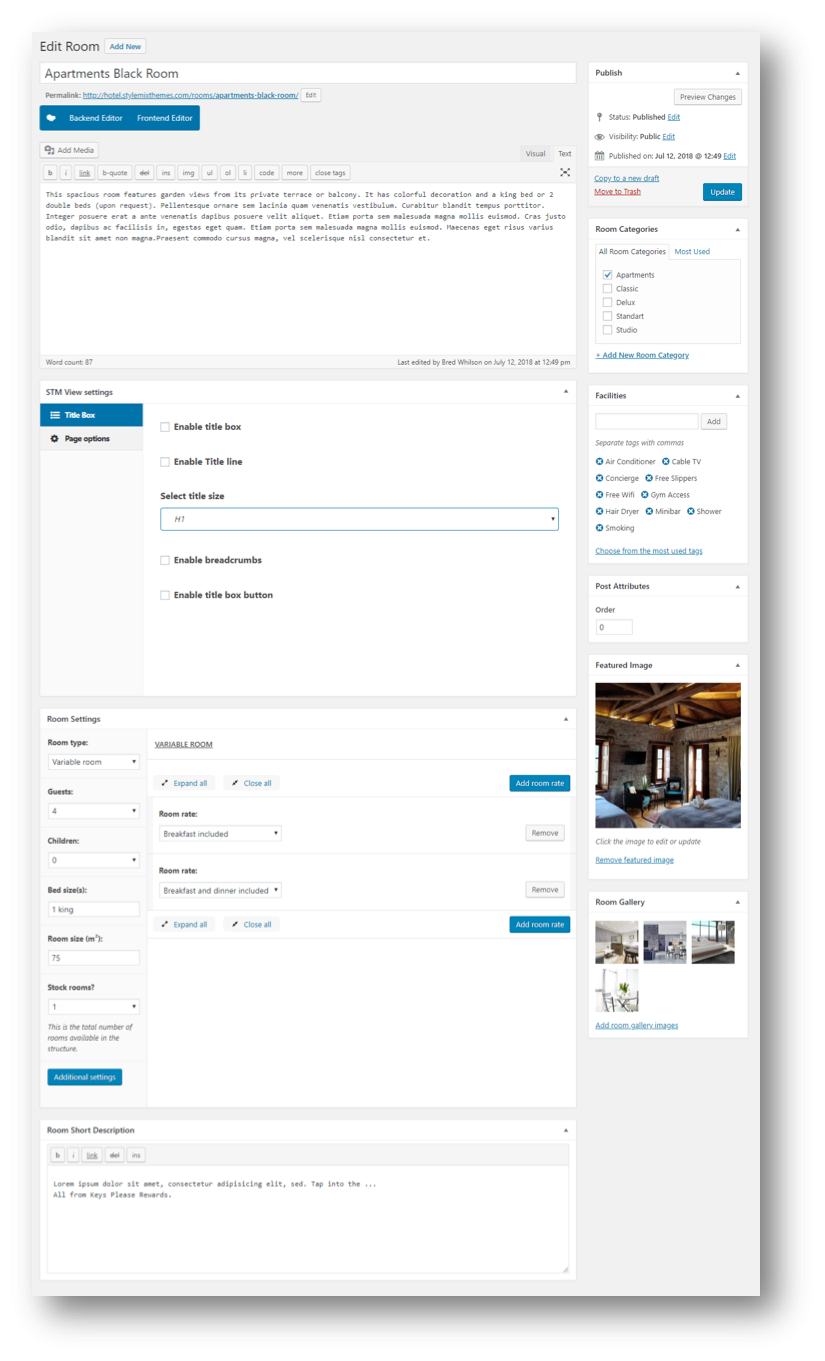 Before uploading details of events to your website, it is a good idea to first create room categories. This will help you segregate the rooms based on their category, and display rooms of just a particular category, if required.
To set up room categories:
1. Click on Rooms > Categories in the WordPress menu. 2. Create categories just as you would create normal categories in WordPress.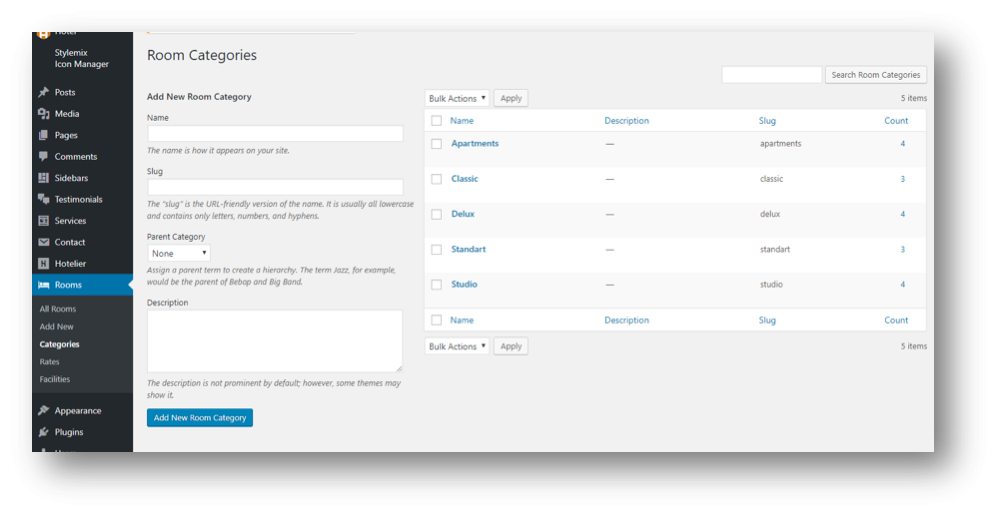 Besides categories, Room post type includes Rate and Facility taxonomies:
To set up room Rates and Facilities click on Rooms > Rates or Rooms > Facilites in the WordPress menu.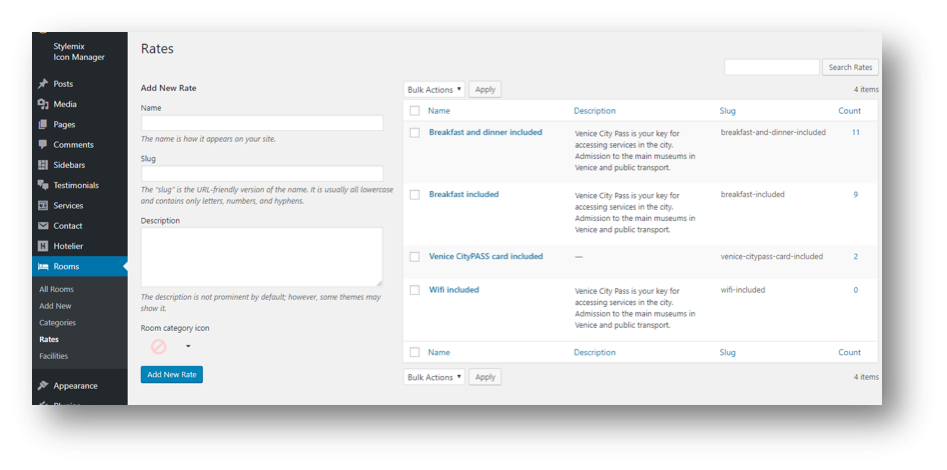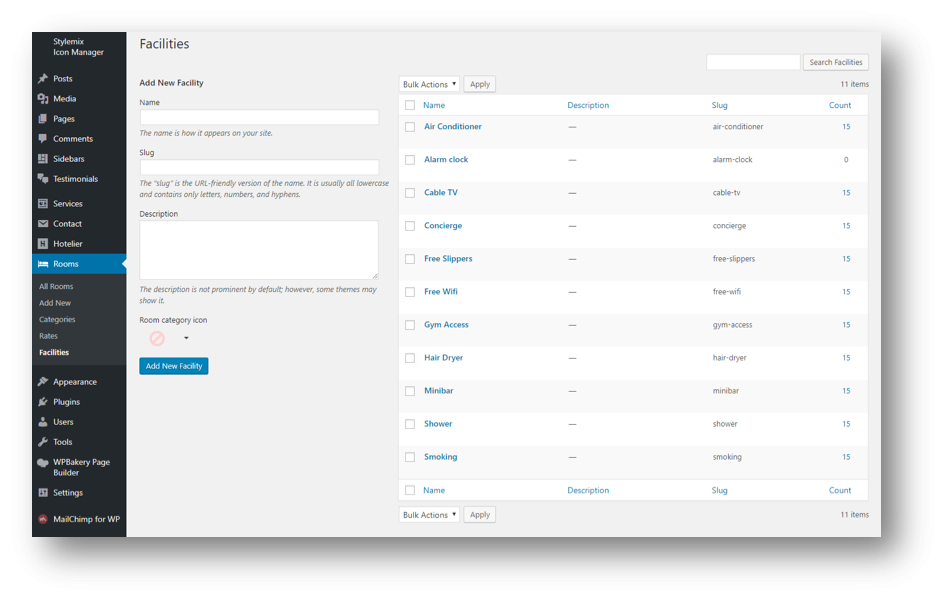 Once you have defined your room taxonomies, you can create Rooms with details.
To create a Room post click on Rooms > Add New in the WordPress menu.