You can customize the look-and-feel of the header. You can also control what items appear in the header area of your pages.
To set up or customize the header of your web pages:
Click on Theme Options > Header in the WordPress menu.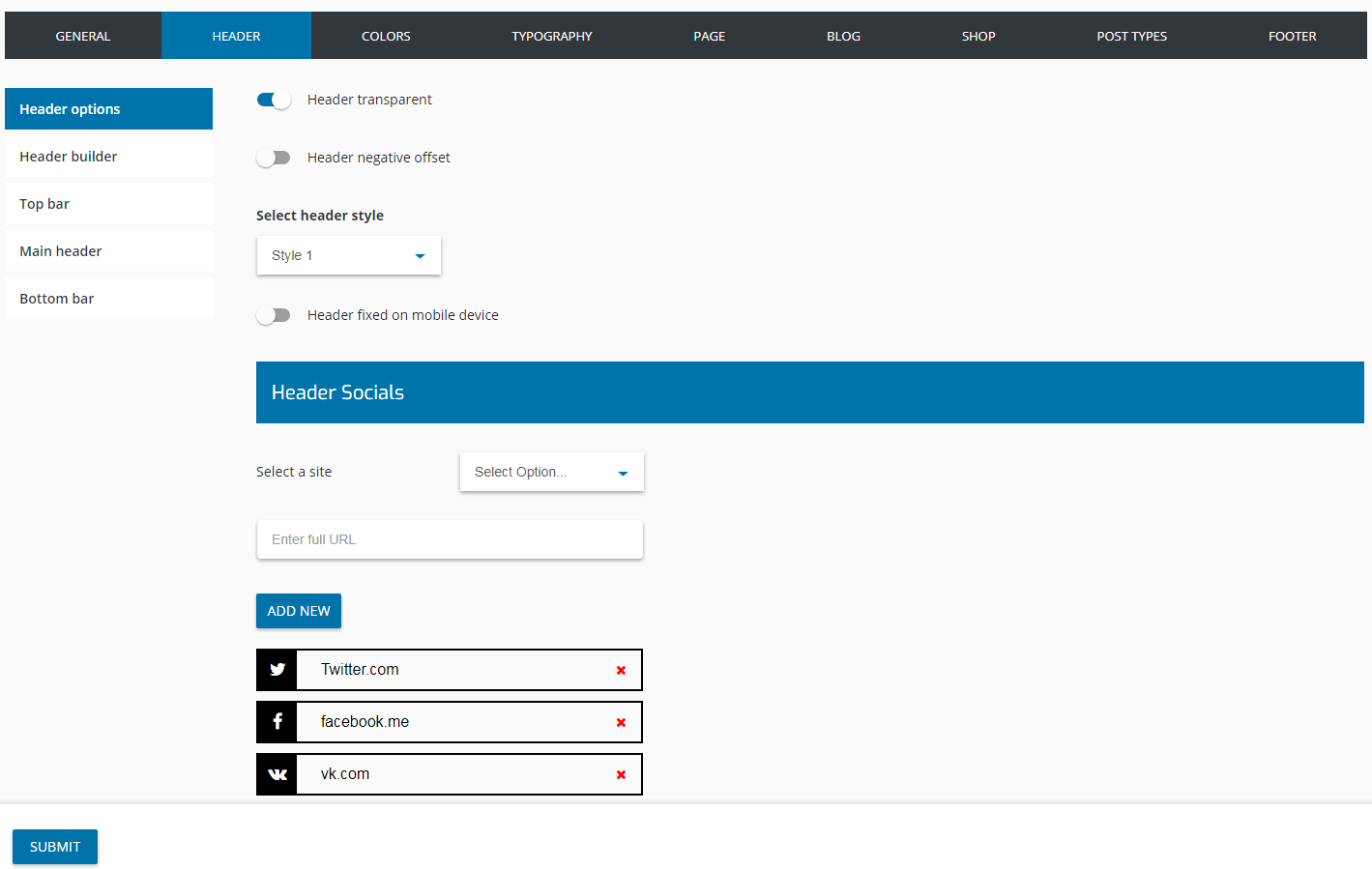 You can set up the theme header individually. Every section of the header can be modified and it's possible to add different elements like: dropdown, text, menu, popup, button, infobox, etc.
To change the header layout:
1. Click on Hotello > Theme Options > Header > Header builder in the WordPress menu. 2. Drag & Drop needed elements. 3. Click on the Submit button to save your changes.
Here you can see detailed video tutorial:
As mentioned above, your theme allows you to have a menu at the top of your website pages and up to three menus in the sidebars.
To set up the Standard Menus:
1. Click on Appearance > Menus in the WordPress menu to open the Menus page. 2. You can now set up the menus as you would do for any other WordPress theme.