With eRoom WooCommerce addon, you can easily make your meetings ready purchasable and for sale by using the WooCommerce plugin.
Activate the plugins first: eRoom - Zoom Meetings & Webinars, eRoom WooCommerce addon, WooCommerce.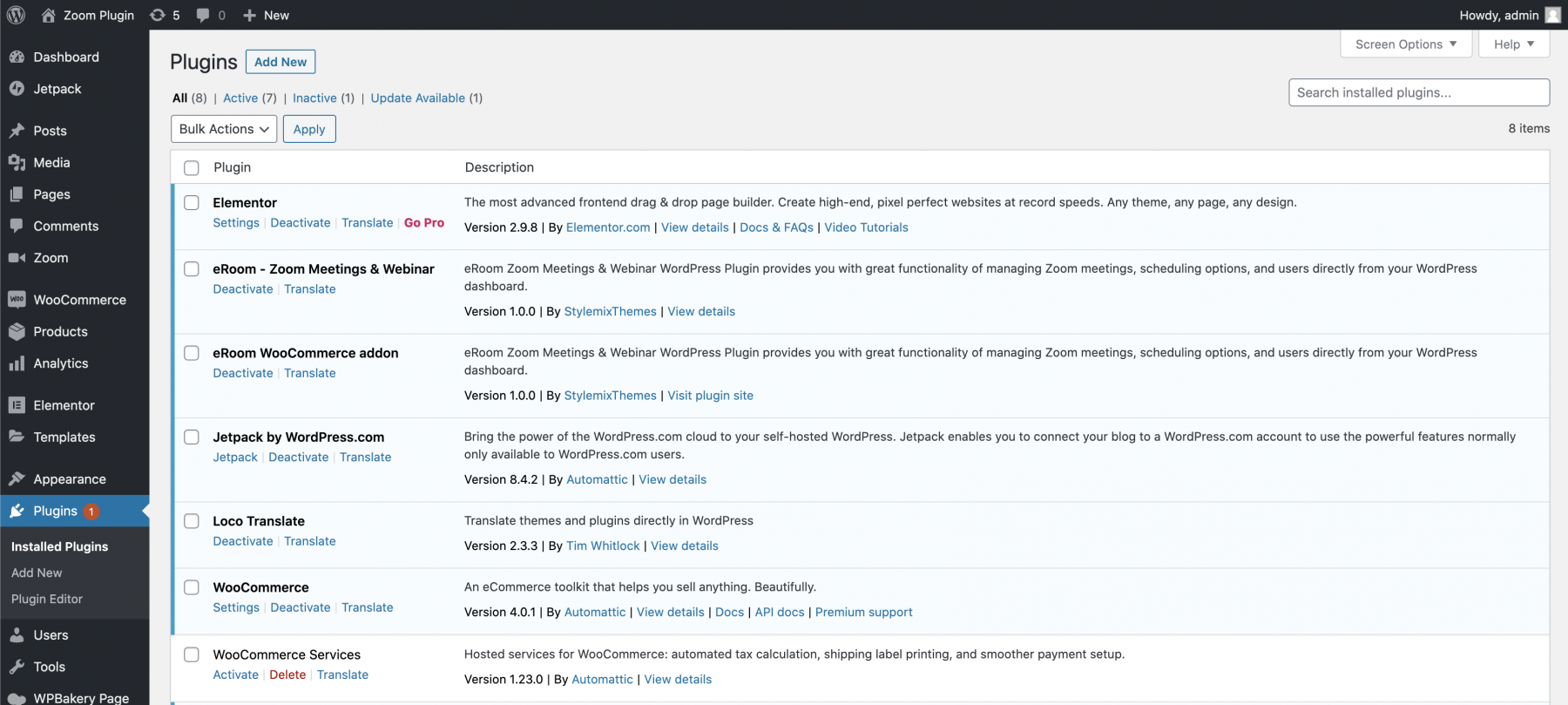 After that, you need to activate the addon Purchasable Meetings, go to the eRoom Pro menu on your dashboard panel. On the page eRoom Pro Addons you need to enable the addon.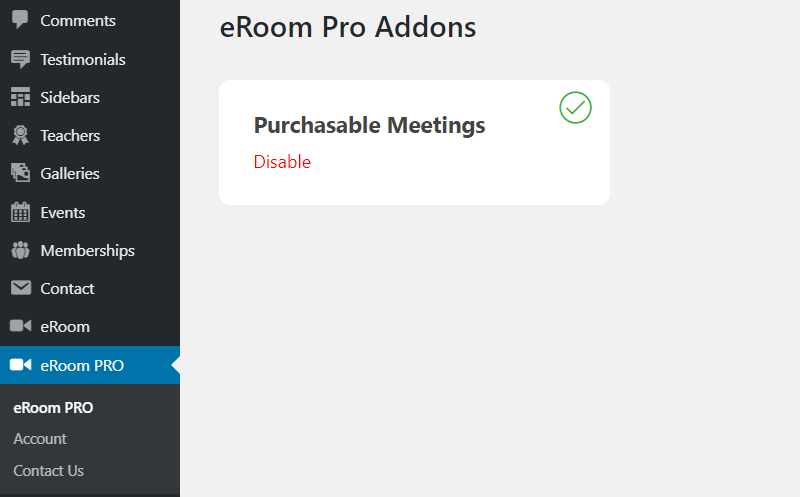 Now, go to eR**oom > Zoom Meetings > Add New**. Create a new meeting, fill in all the required information like the name, host, agenda, start date, and save the changes.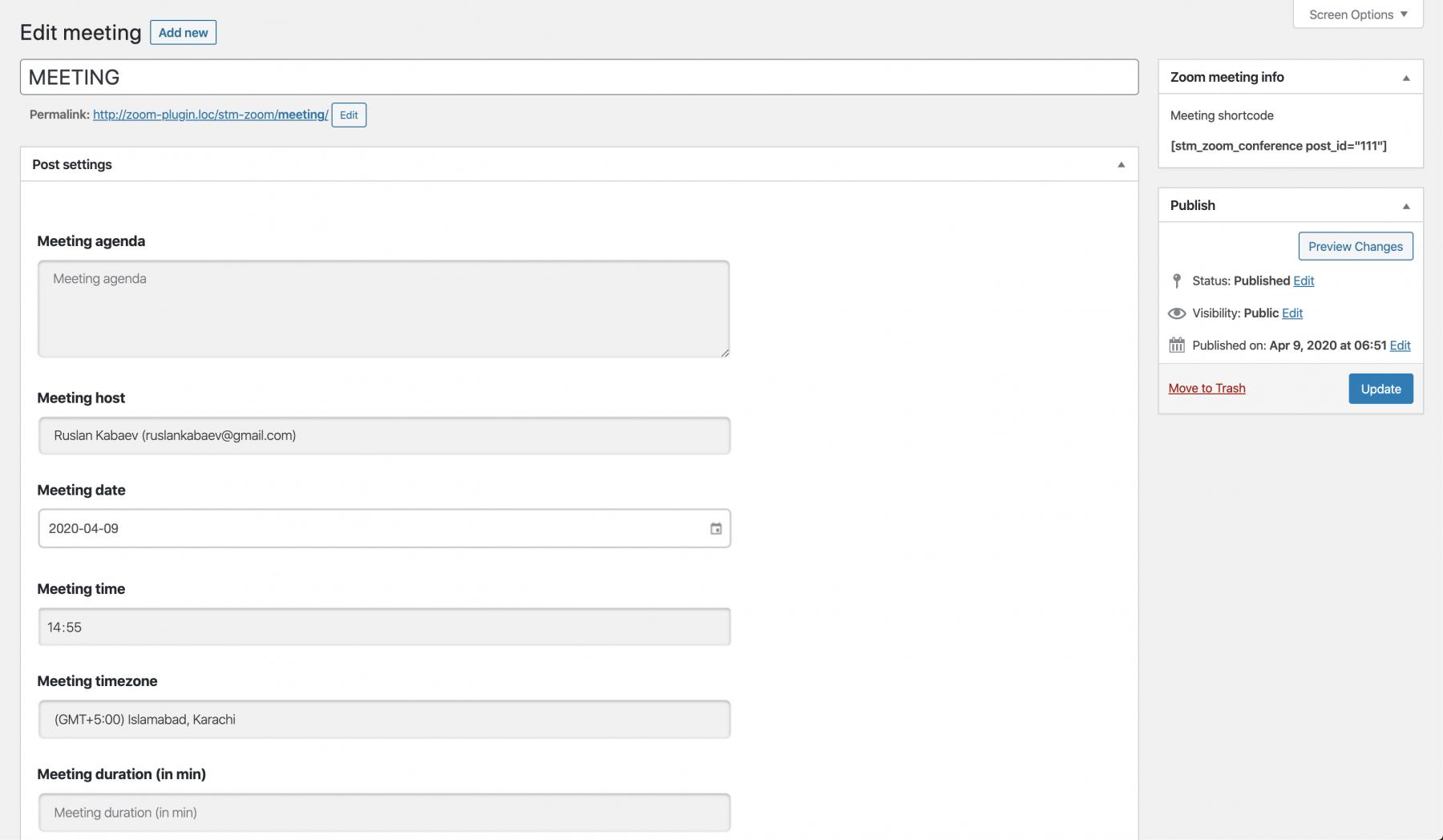 After that, follow to WooCommerce > Products > Add new. Here you need to create a new WooCommerce product.
Enter the title, image and description and move to the product settings.

On the General section, in the Product Data select the product type as Zoom conference. Now you need to link the product to a specific meeting. Select the needed one in the Select Meeting field. Set the price for your meeting.
You can also mark the meeting as it is over. In this case, people can buy the recorded version of this. Just insert the embed code of the record file.

In the Inventory section, you can manage the stock.

Now your meeting is available for purchase.
You can set up the notification, which will be sen to a participant a certain time before the start of the meetings.
Go to eRoom > Zoom Settings > WooCommerce addon Settings and specify the time in the space provided.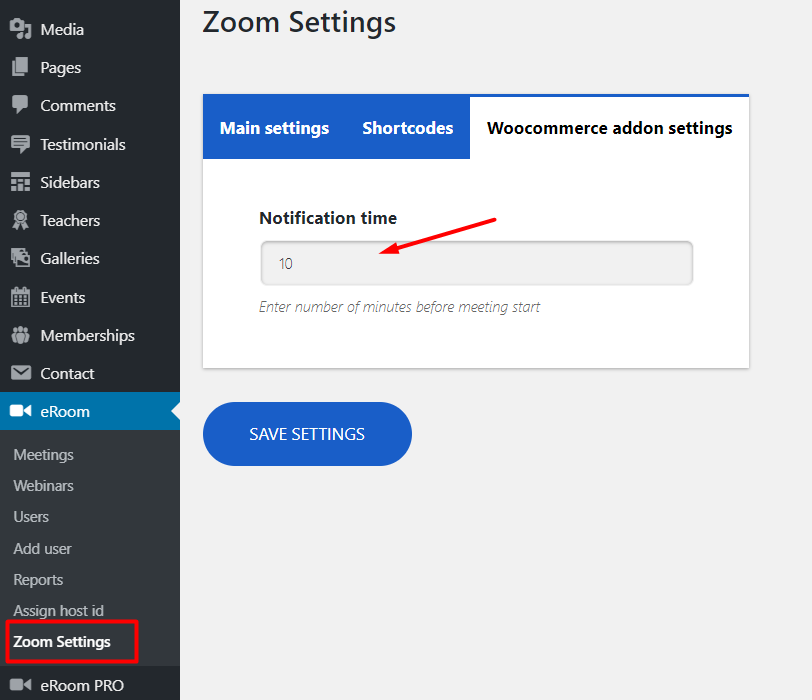 Once you set it up, participants will receive a reminder about the session 15 minutes before its start time.
The user can access the meeting page, where he can find the information about its start date, speaker, and see the related purchase. By clicking on the Get Access Now users add meetings to the cart, from where they can proceed to checkout.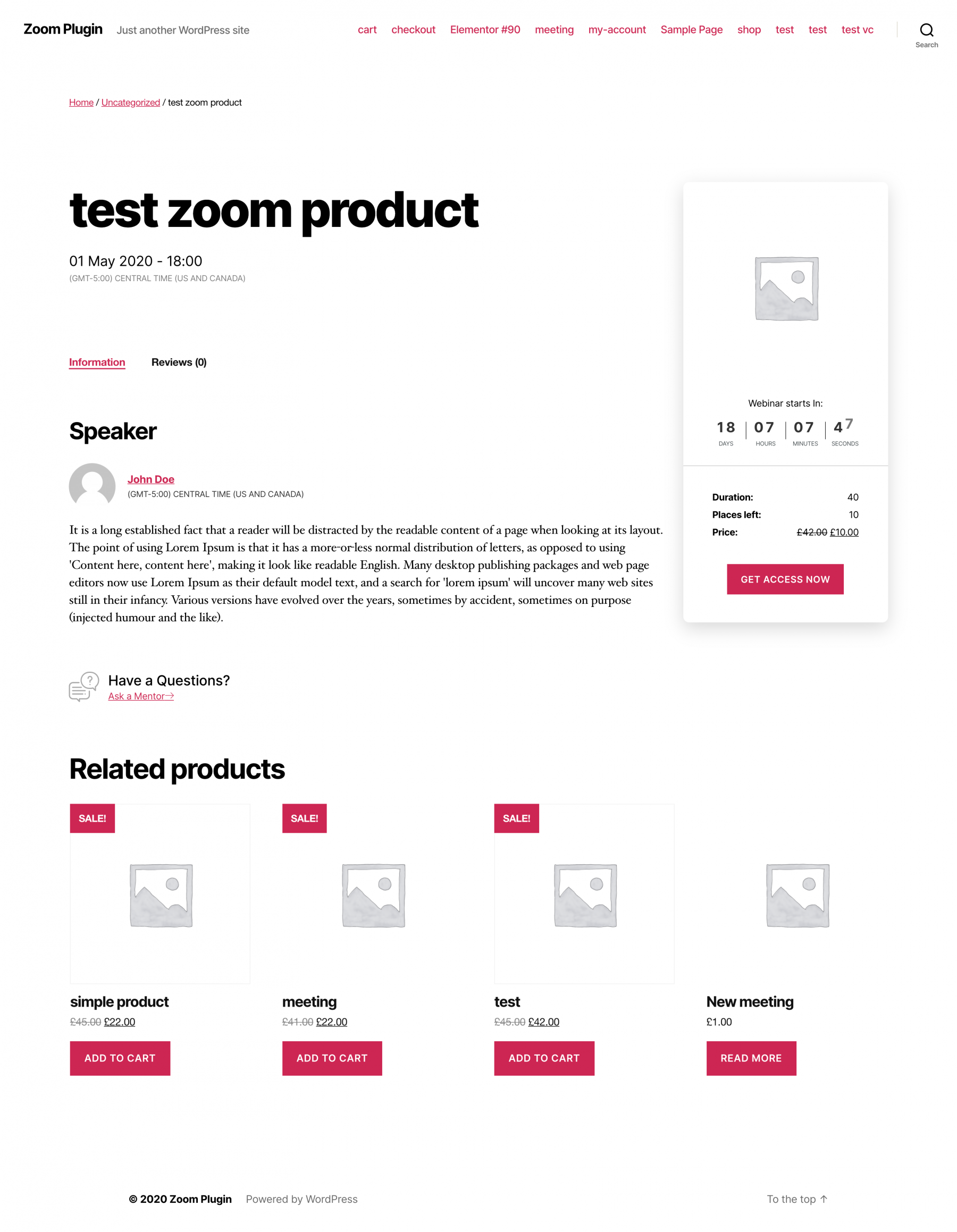 There is also an option of sending a message to a speaker, in order to ask a meeting related question.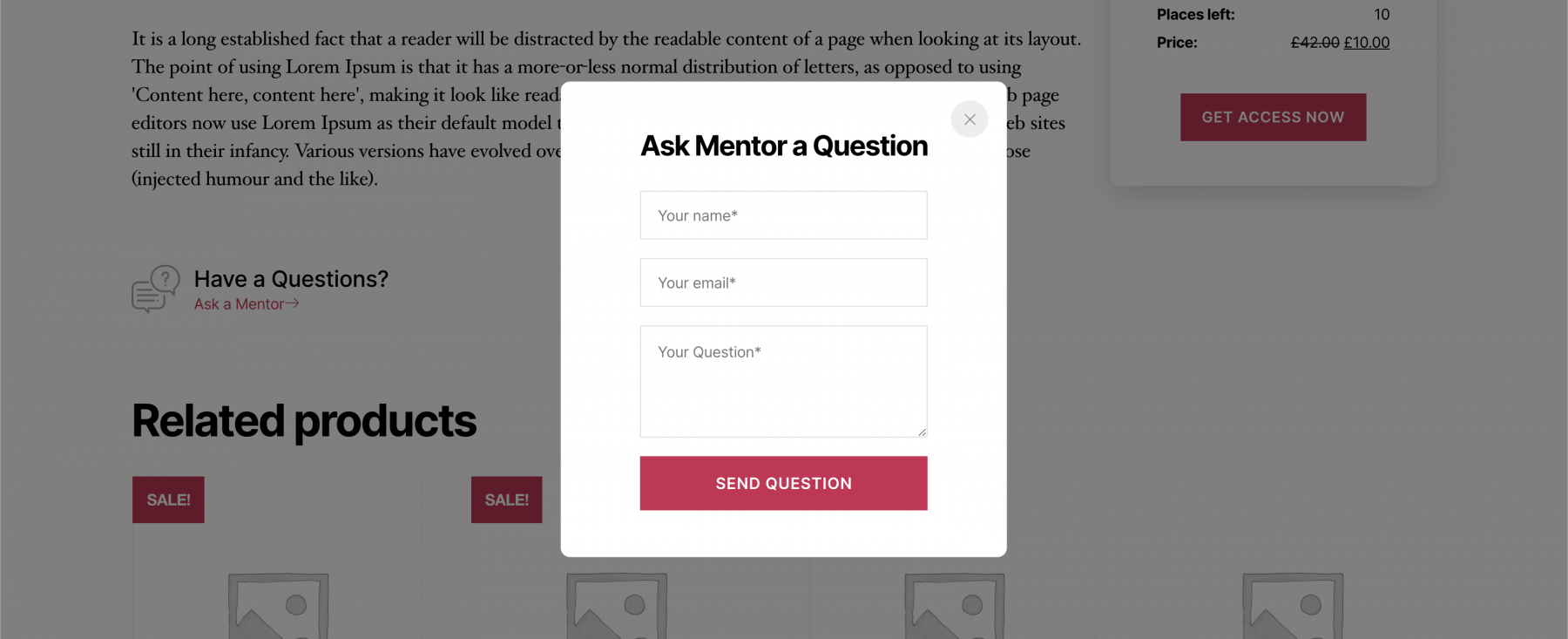 On the speaker page, you can find all his meetings available for purchase divided on Upcoming and Archive.