From the
eRoom >
Meetings
menu, you can open the meeting page and create a new meeting or edit the existed one.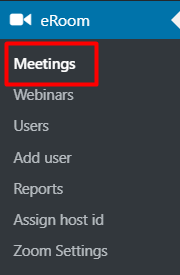 The plugin allows you to submit all the information about the meeting, such as title, meeting date and time, host and agenda, approved or denied countries, specifications about the timezone and meeting duration.
After creating the meeting, there will be added a separate meeting page you can use.

There is also a shortcode that you can add to any page on your website. You can use shortcode in case you want to paste the meeting into a particular page on your website.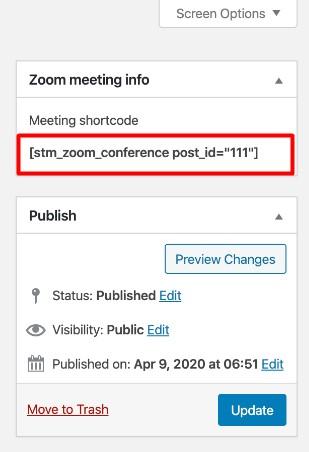 Just copy the shortcode and past it into the page.

In that case, on this particular page will appear a countdown for the planning meeting.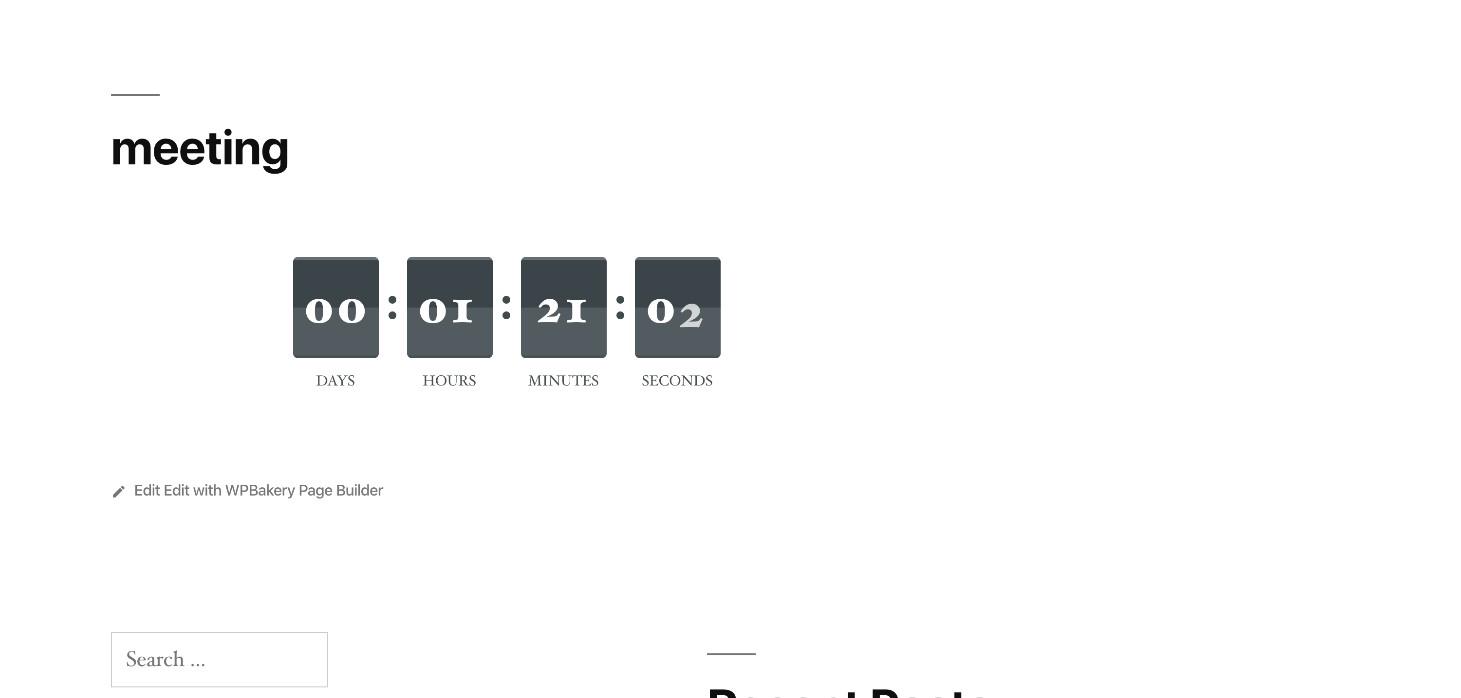 If the meeting has already started, instead of a countdown there will be meeting details provided on the page along with the Join
Meeting
buttons where users have two options, either to join the meeting in the browser or access the session via the Zoom app.

By clicking on
Join in browser
, the user will be redirected to the Meeting directly as an Attendee.