To collect credentials, follow to Zoom App Marketplace: https://marketplace.zoom.us/. On this page click on the Develop button and from the dropdown menu select the option Build App.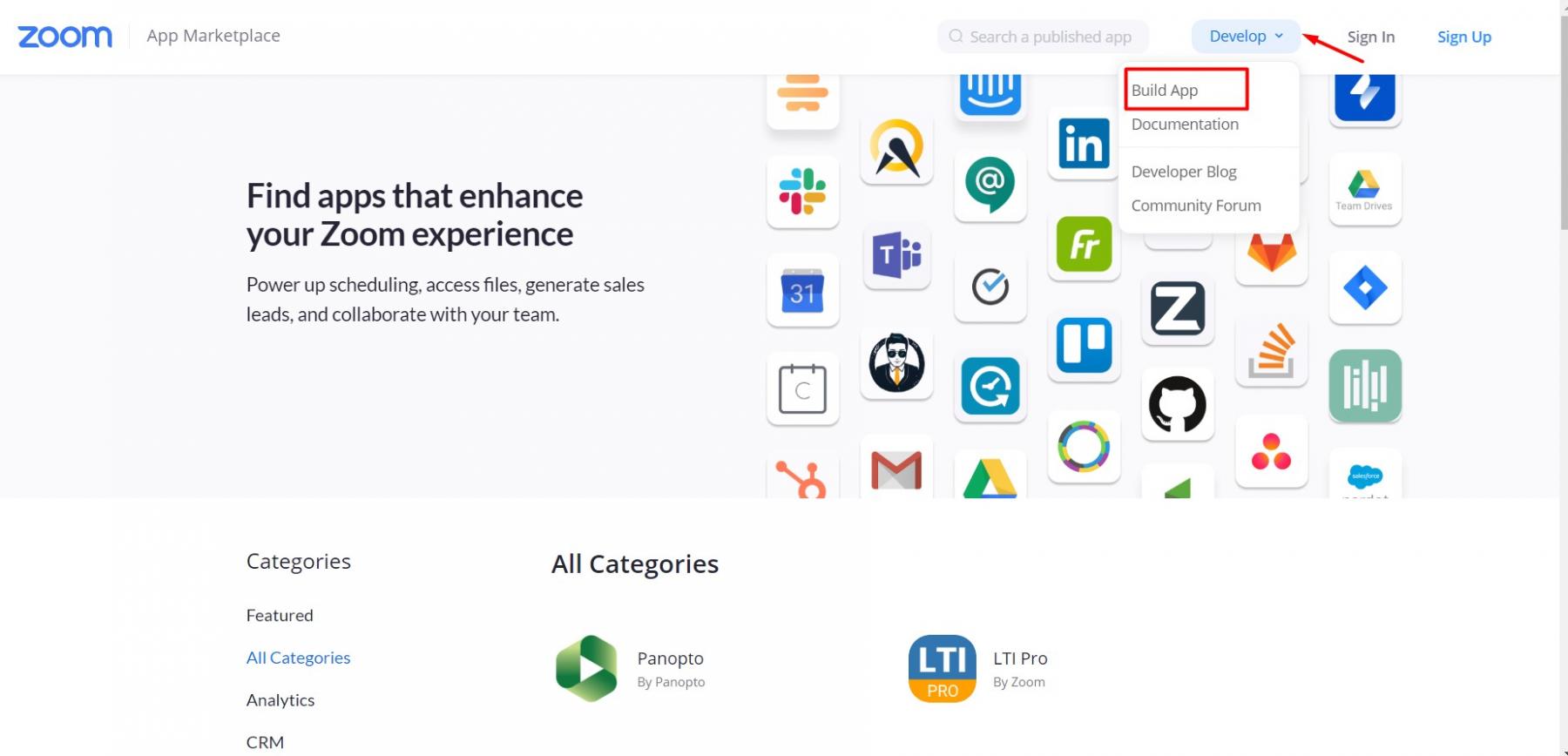 After that choose the type of your app. This will be a JWT type, the first option on the page, and click Create.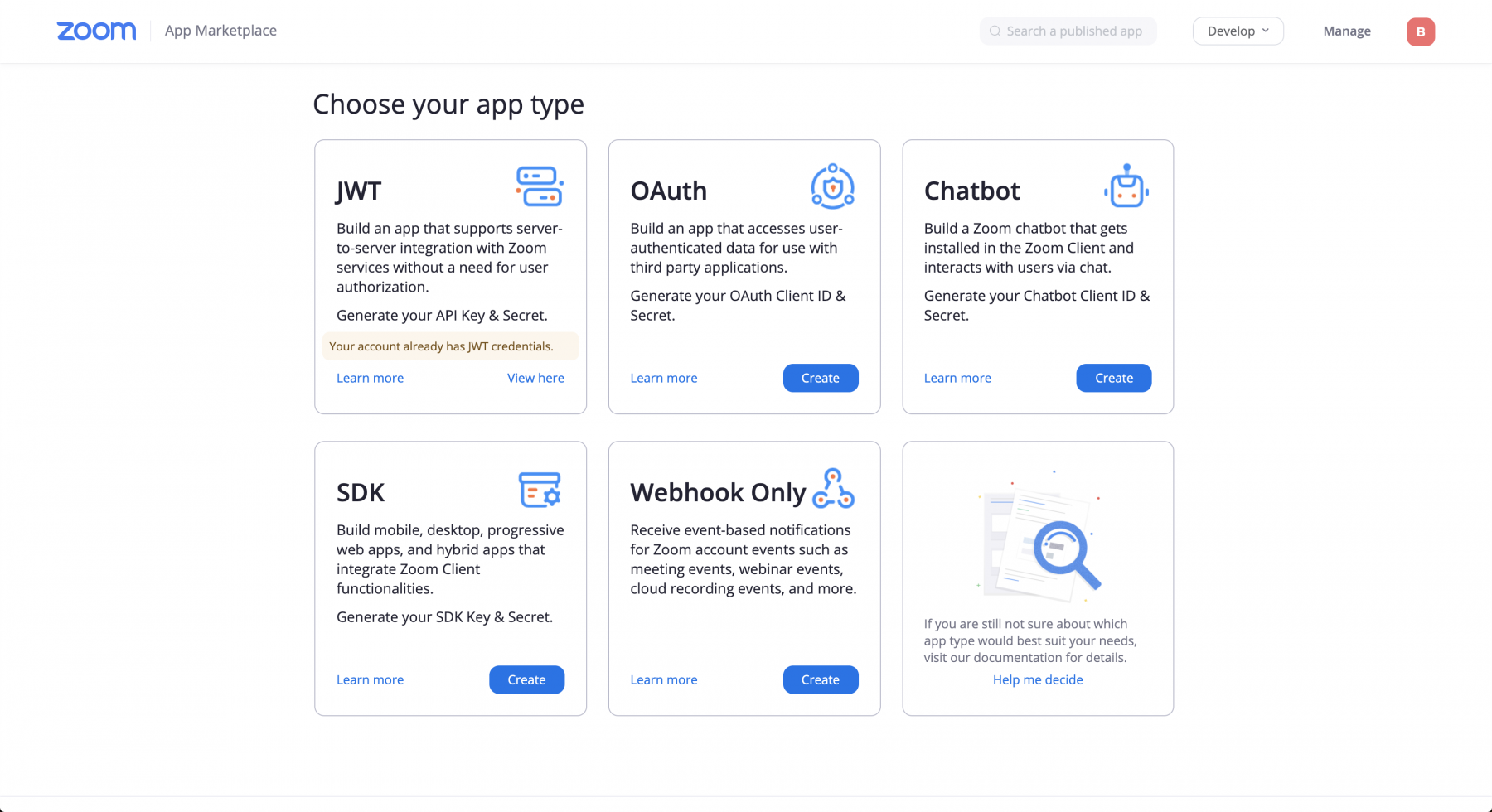 Now you will need to enter the information for the app such as name, email, and description.
Then go to App Credentials where you can find APIs you need. Copy the API Key and API Secret Key and paste them in the respective fields on the Zoom Settings page in your dashboard.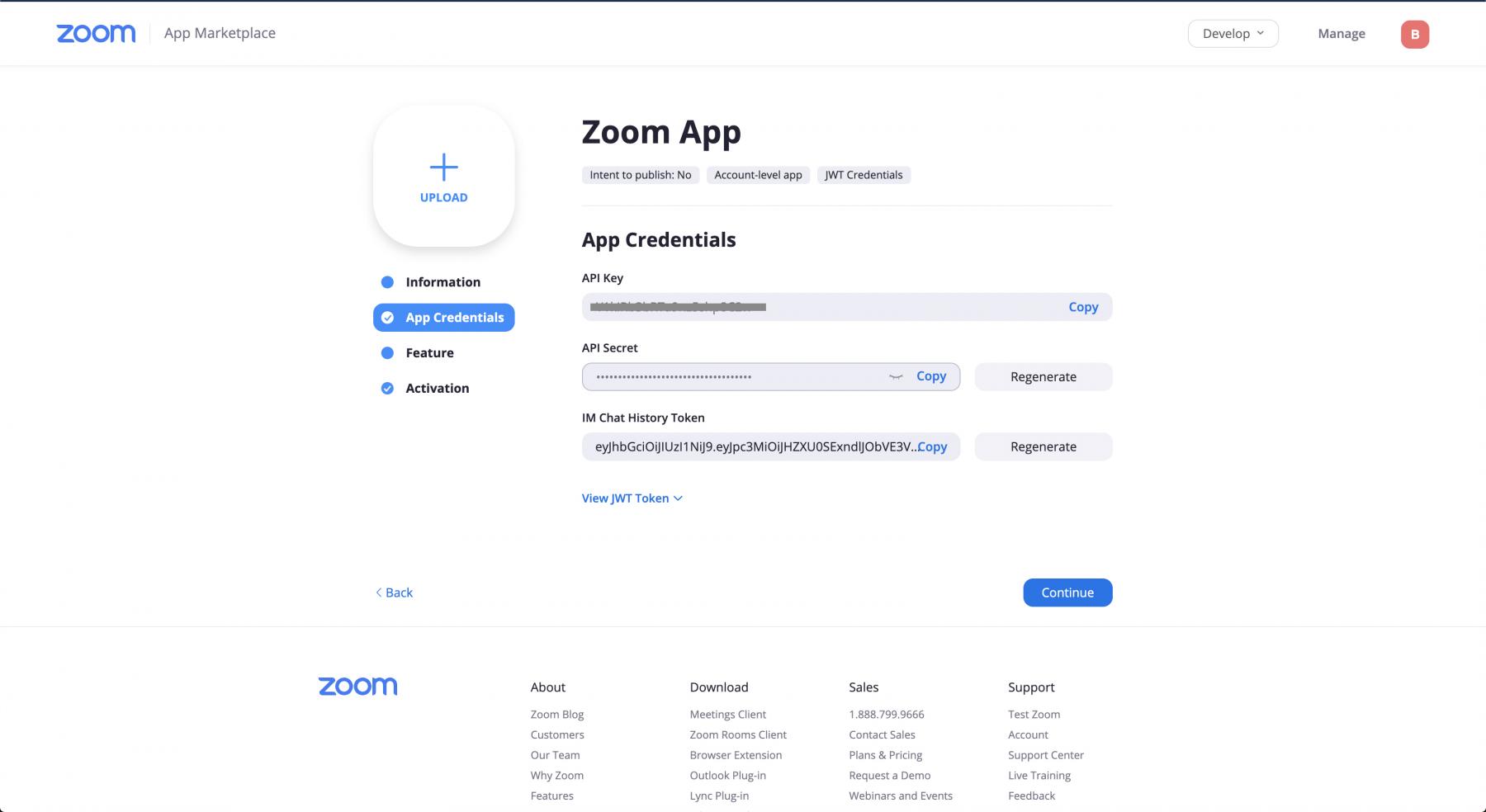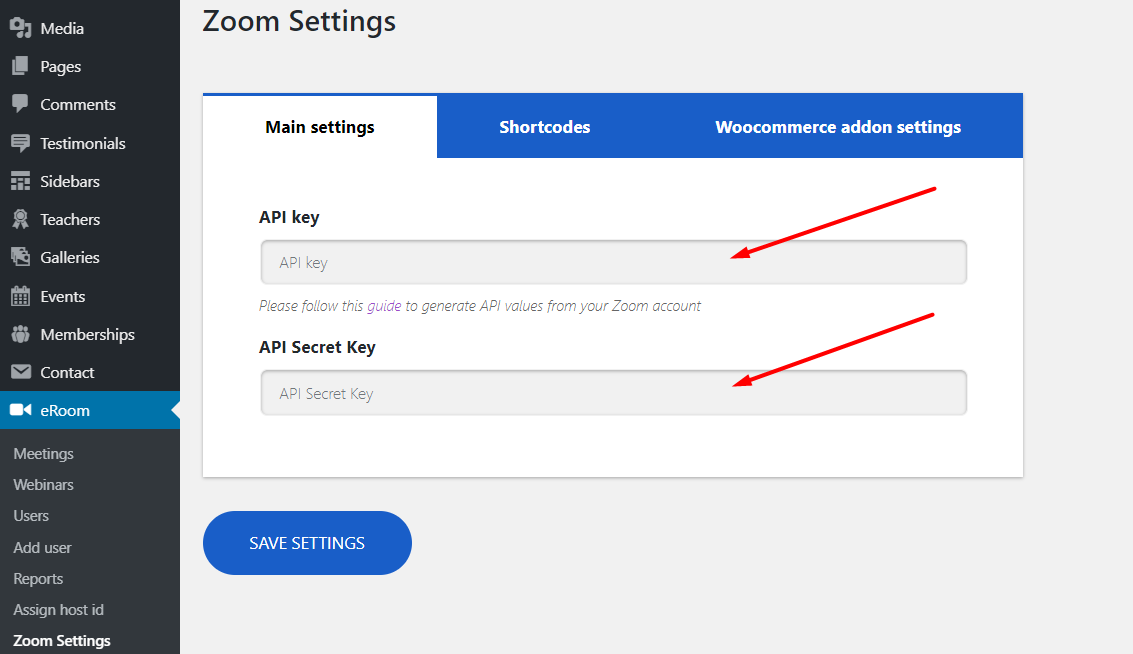 Under the API Key field, you can also find the link to the guide on how to obtain the credentials.