Zoom webinars are available for you in the eRoom plugin.
Webinars
will be perfect for you if you:
distribute to a large audience (50+ attendees);

use the listen-only mode.
Please note the available number of participants varies from 100 to 10,000 depending on the Zoom license you have.
To add a new webinar go to
eRoom > Webinars > Add new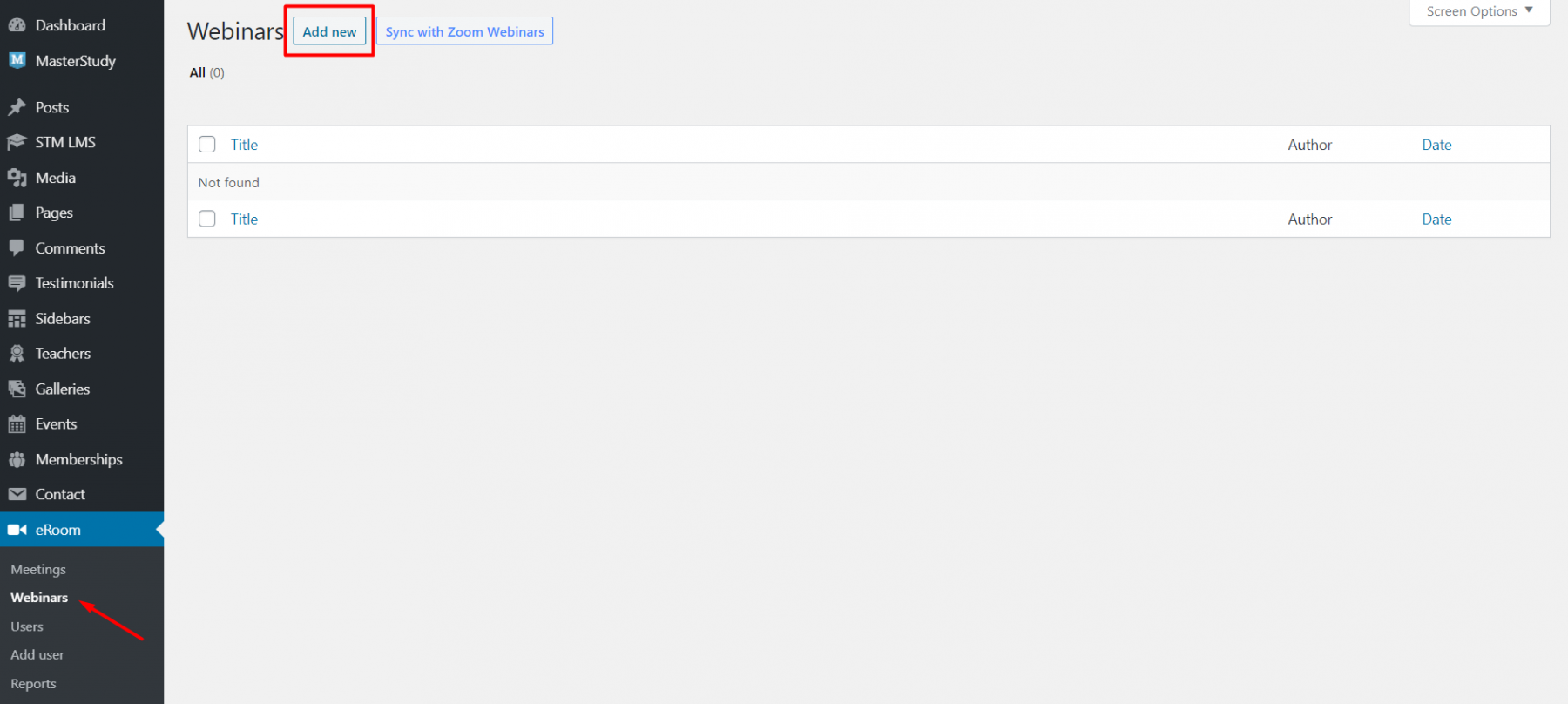 On this page, you can add all the information related to your webinar including title, webinar agenda, webinar time, timezone, duration and much more.
Enter the data and publish your webinars.
Before meetings start time, users can track the countdown.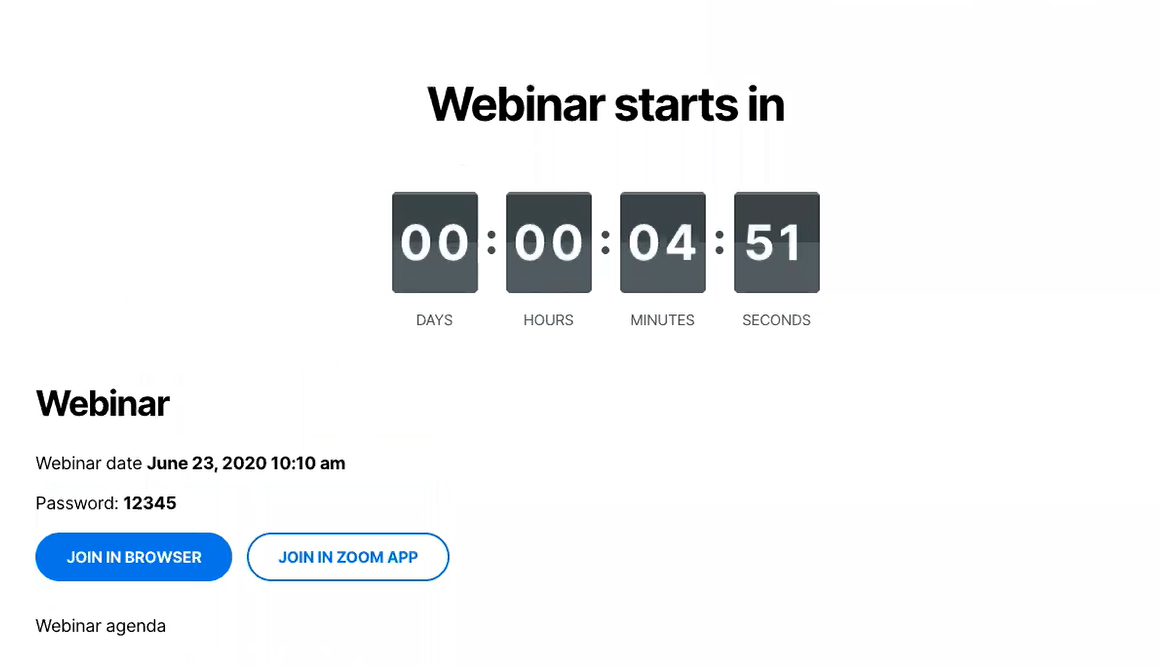 To join the meeting they can use two options that are available:
Join in browser
or
Join in Zoom app
You can also sell your webinars as WooCommerce products. In the
WooCommerce
>
Products >
Choose the product you need or add a new one
> General setting
s select
Zoom Conference
, and choose your webinar in the field
Select meeting/webinar.

If you go to
Zoom settings
you can find the
Shortcodes
tab on the page. Shortcodes that you can use:
single webinar
,
webinars grid
.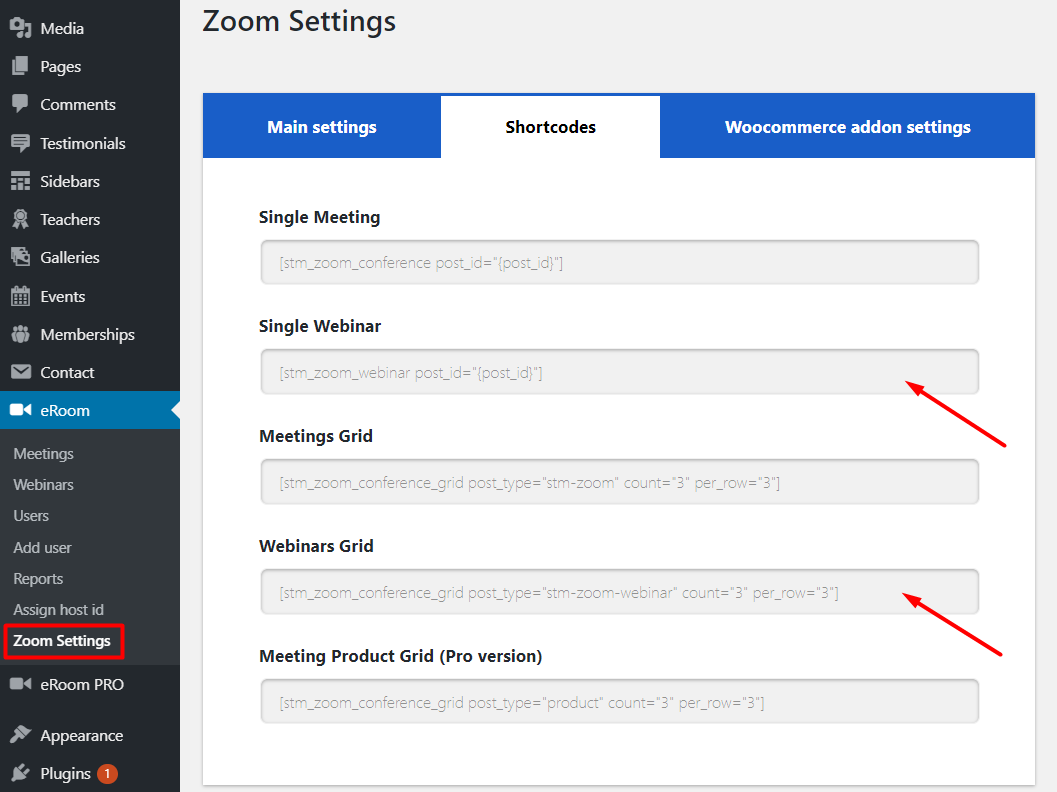 Important:

you can use webinars service only if you purchased the appropriate plan in Zoom. Learn more about plans and pricing here:

https://zoom.us/pricing

​
After purchasing the plan, in your Zoom account follow the
User Management
menu >
Users,
select the user and click on
Edit
. On the
Edit User
page you will see the Features section. Check the
Webinars
option there to enable webinars in your account.