Our theme is now supplied with the advanced Theme Options settings where you can regulate all the settings of the website in one place. You can go there via a link in the top bar and via a tab on the left panel in wp-admin.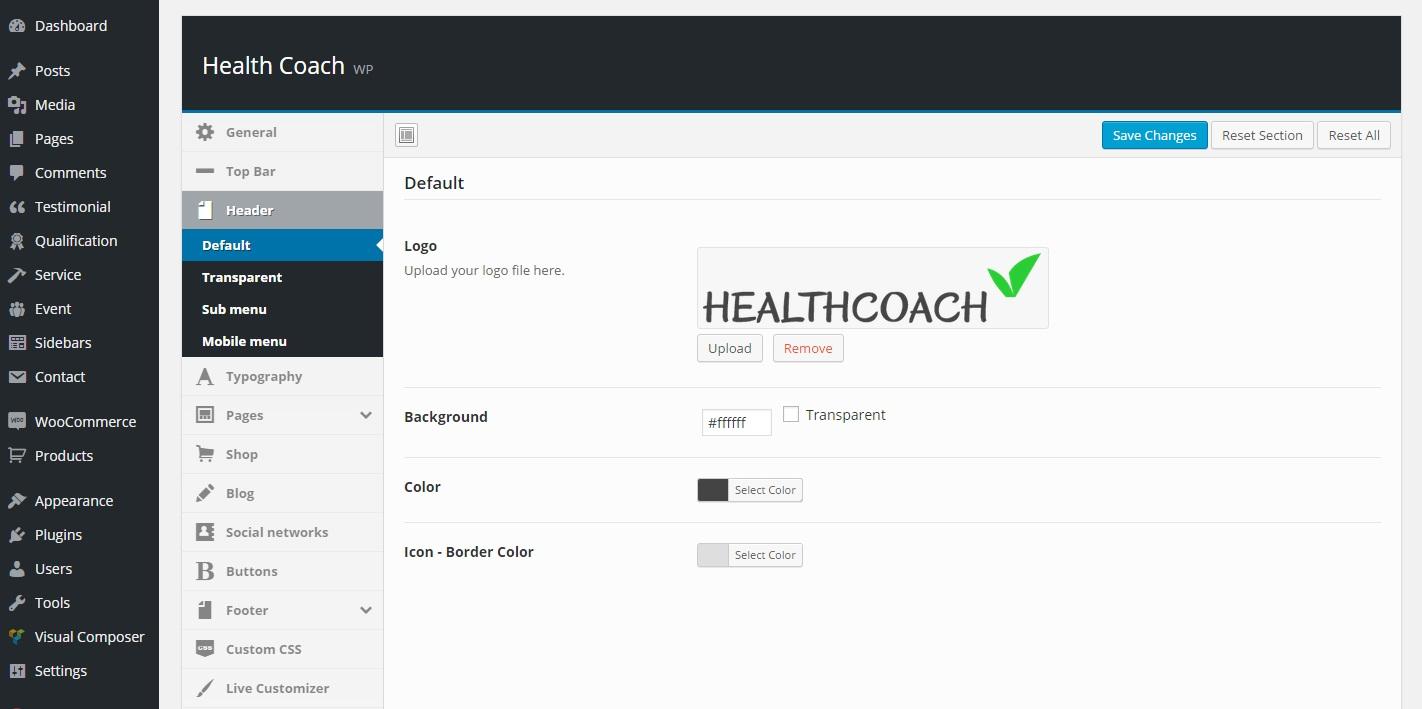 Some Basic Settings are still found under
Appearance - > Customize
;
Site title & tagline:
that's pretty obvious, you can name your site here.
Navigation:
You can choose the menu to display in the top from pre-created sets in wp-menu
Widgets:
You can set up the widgets into the pre-created areas. You can do the same later
Appearance -> Widgets
Static Front Page:
Choose the Homepage and the Blog from the list of created Pages to assign their functions. You can do the same later under
Settings -> Reading