Adding Images to Revolution slider
You will need to upload various images to the Revolution slider. You can add items from the Revolution Slider plugin in the WordPress backend. When you go there first you need to create the new Slider and add new slides.

The Main Slider is the one that is used in the default layout, Full-Screen Slider is the one that is needed to be used when you choose Transparent Header option.
To edit the slides themselves you Click the relevant button and you go to very intuitive slide editor.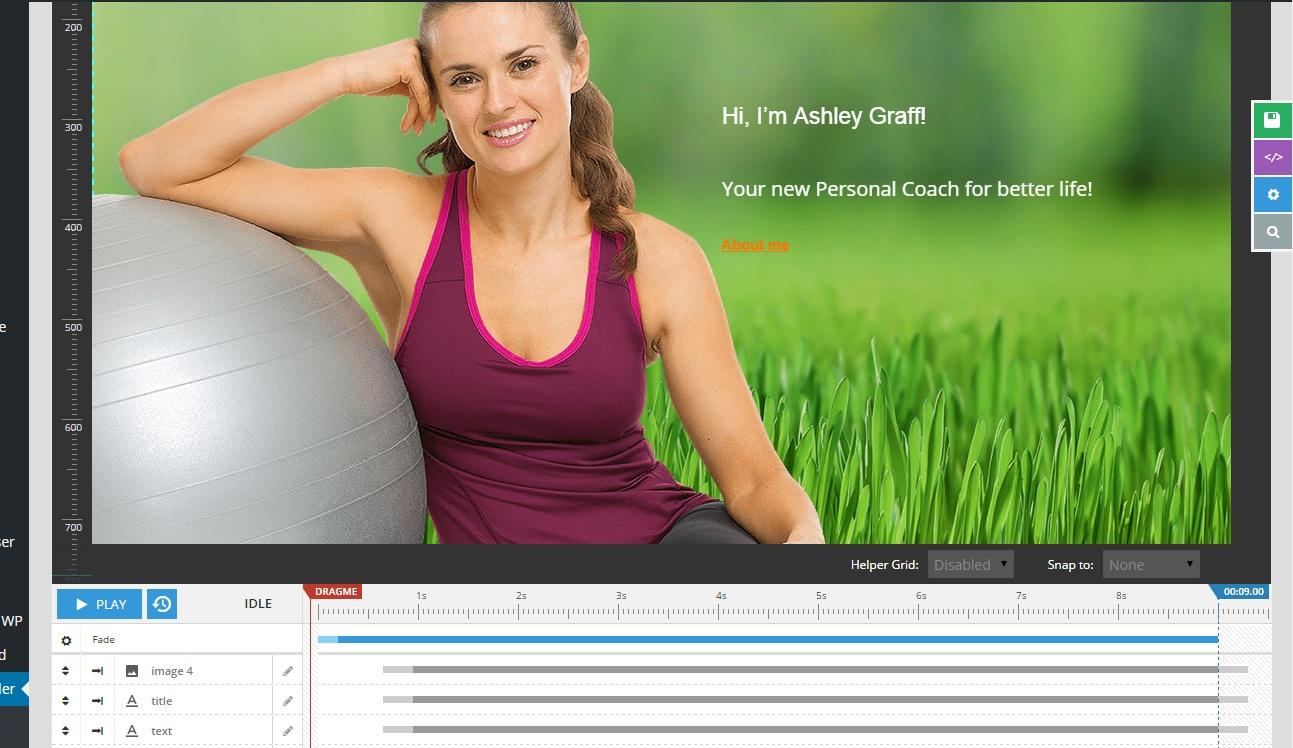 The more detailed manual you can find in the downloaded Manual folder "
Revolution Slider
".
So editing the slides themselves is done here, but inserting them into a page is done via Visual Composer by ADDING Revolution Slider module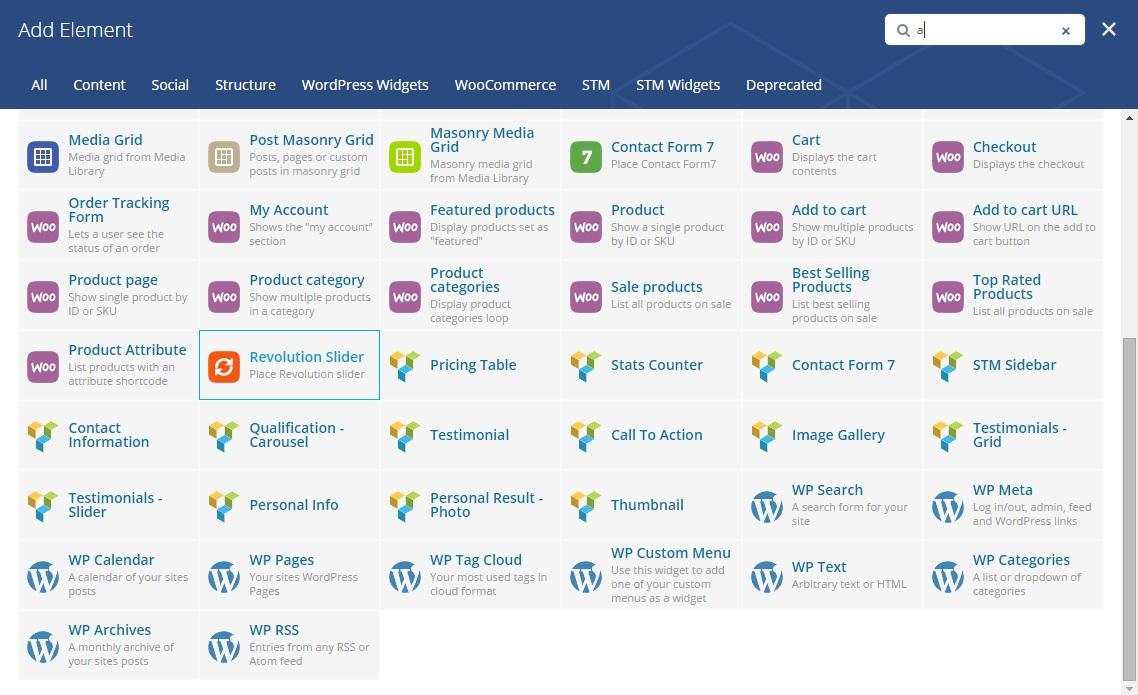 And when you insert it you just choose which one of pre-created sliders you want to use. You can also import ready template via .zip, we provide such a .zip with the theme for your convenience.