The Pearl Theme comes with many built-in types of posts that are useful for multiple websites. The following table lists the various types of posts available:
Projects
- Displaying details of projects offered by your organization.
Events
- Displaying details of events being held in your organization.
Services
- Displaying details of services offered by your firm.
Success Stories
- Displaying information about the people worked with your firm.
Testimonials
- Displaying testimonials from satisfied customers or clients.
Vacancies
- Displaying details of job vacancies at your organization.
Donations
- Displaying detailed information about donations with a donation form.
Music
- Displaying music albums, singles with an audio player.
Video
- Displaying videos with a video player.
If you want, you can change the title of all custom post types.
To change the title and default settings of the above-mentioned custom post type:
1.
Click on
Pearl > Theme
Options in the WordPress menu.
2.
In the Theme Options menu, select
Post Types
and then select the custom post type you want to edit.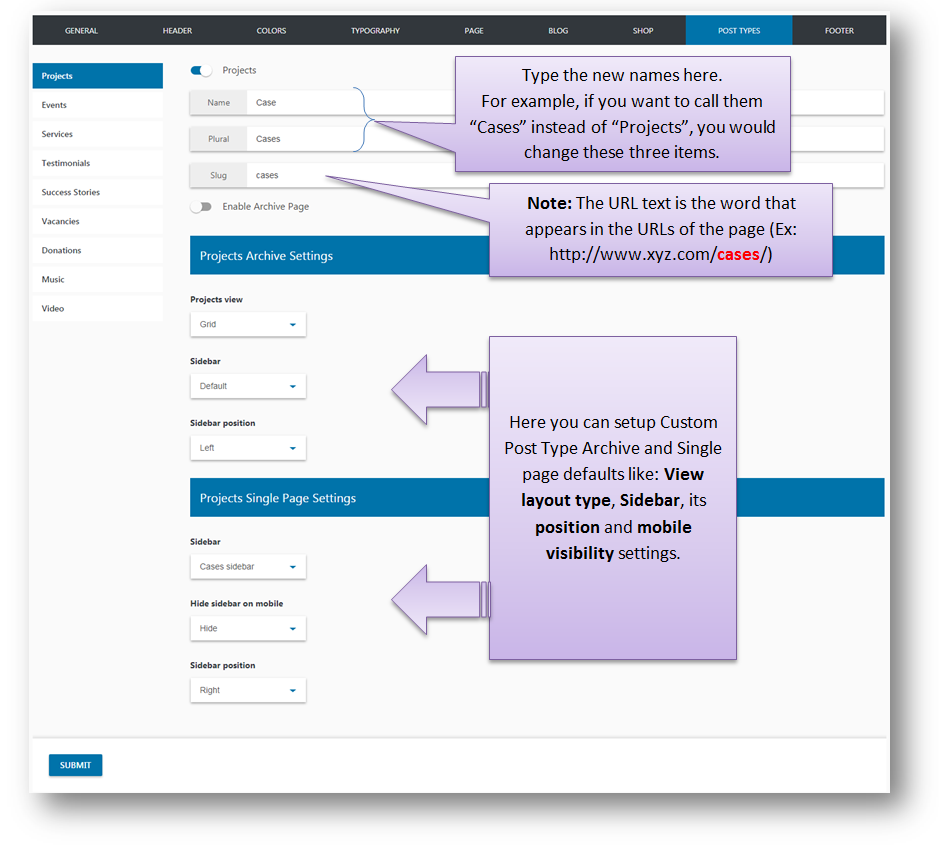 3.
After making the changes click on the
Submit
button at the top of the page.
Note: If you change any of the

STM Post Type

names, you will need to regenerate the Wordpress

Permalinks

. To do this:

Click on

Settings > Permalinks

in the WordPress menu to open the Permalink Settings page. At the bottom of the page, click on the

Save Changes

button. WordPress will regenerate the permalinks using the new names you have given.