Meals – is one of the custom post types in the theme.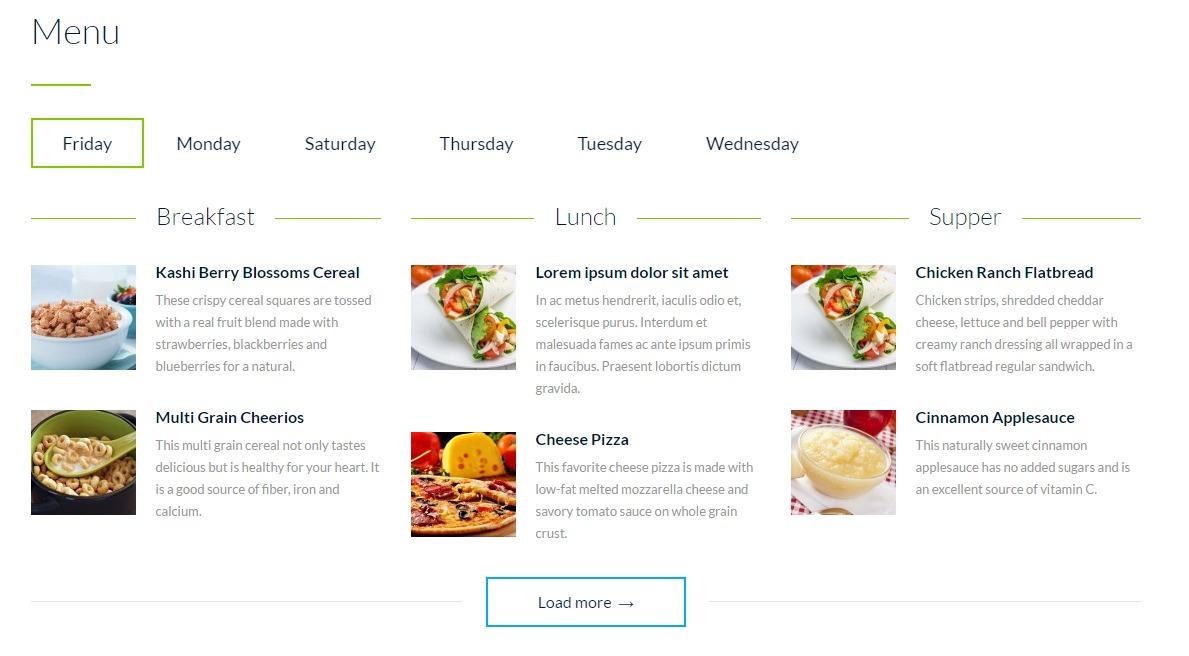 In order to display them in your site you need to create posts under
Meals
menu.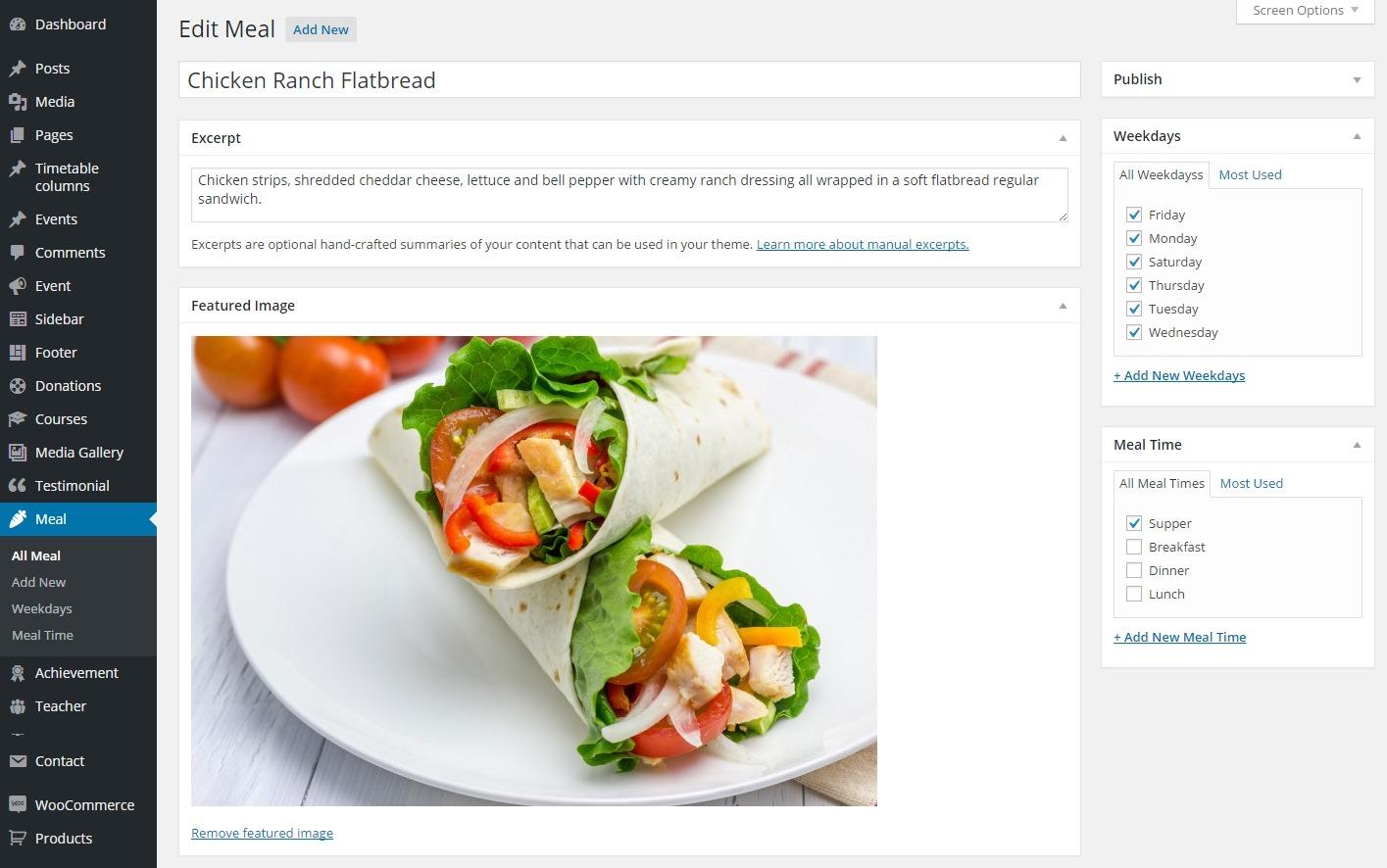 Here you can set all needed information like Title, Description, Featured image for your Meal. Beides this you can add Weekdays and Meal Time for Meals under
Meals -> Weekdays
&
Meals -> Meal Time
.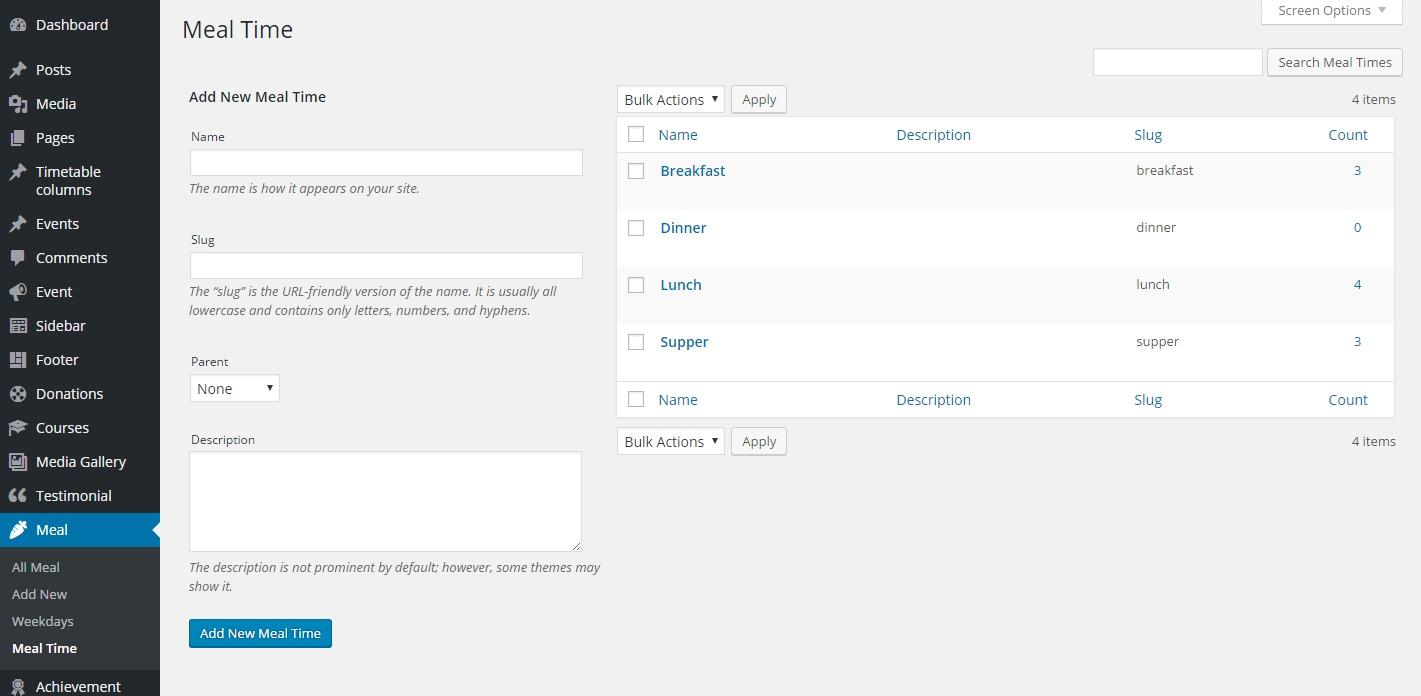 At least you can add STm Meal shortvode in your page and setup it in order to display your Meals in your site.