uListing IDX Broker Importer
The HomePress Theme incorporates the uListing - IDX Broker Importer plugin that allows you to import listings from the IDX Broker service.
Here you can download uListing IDX Broker Importer plugin:
ulisting-idx-broker-importer-1.0.2.zip
975KB
Click on the
uListing IDX
section in the WordPress dashboard menu.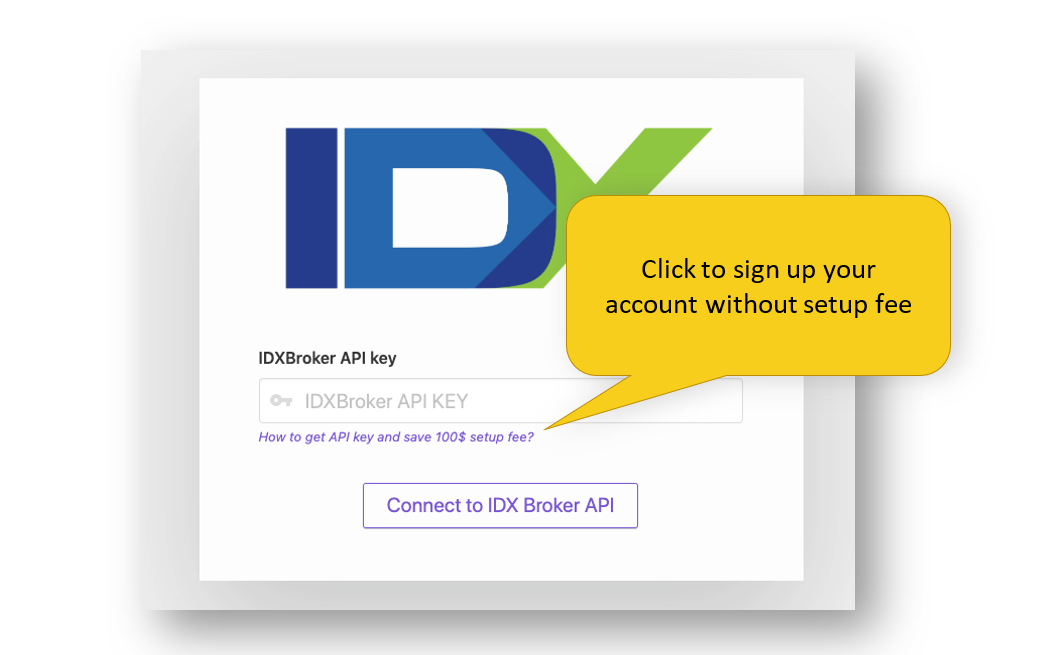 In the appeared sheet, you need to enter
IDXBroker API key
in order to connect to
IDX Broker
.
The uListing IDX Broker Importer plugin works with
API version 1.6.0
. You need to select this version in the Preferences section while generating the IDX Broker API key. For a detailed overview
click here
.
The uListing IDX Broker Importer dashboard is divided into three sections:
. IDX Broker Account Info; . Settings; . Import Listings.
This Tab contains details such as account type, name, email, etc. that belongs to your IDX Broker account. Additionally, there is an information about available active and sold/pending listings.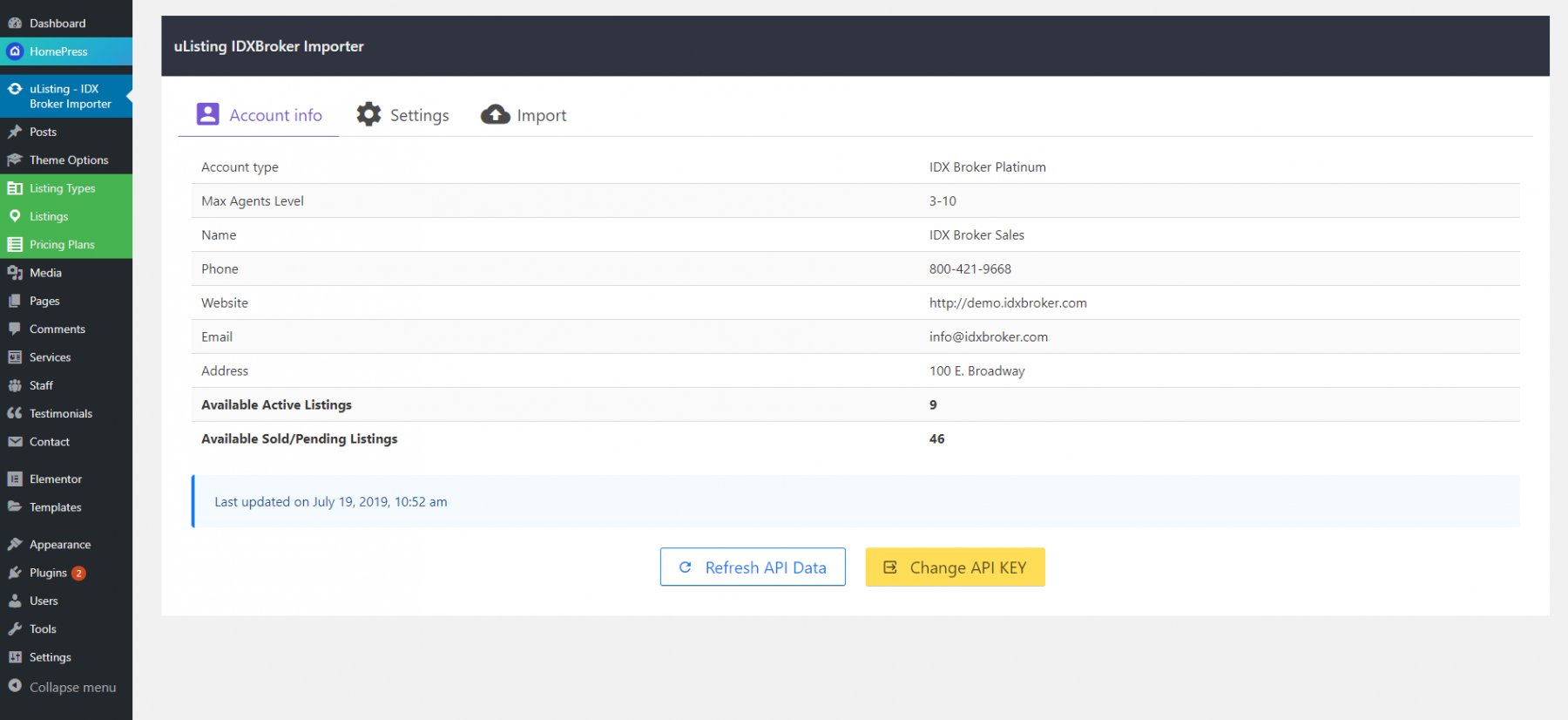 You can update that info, by clicking on the Refresh API Data button. Click on the button to update the number of listings.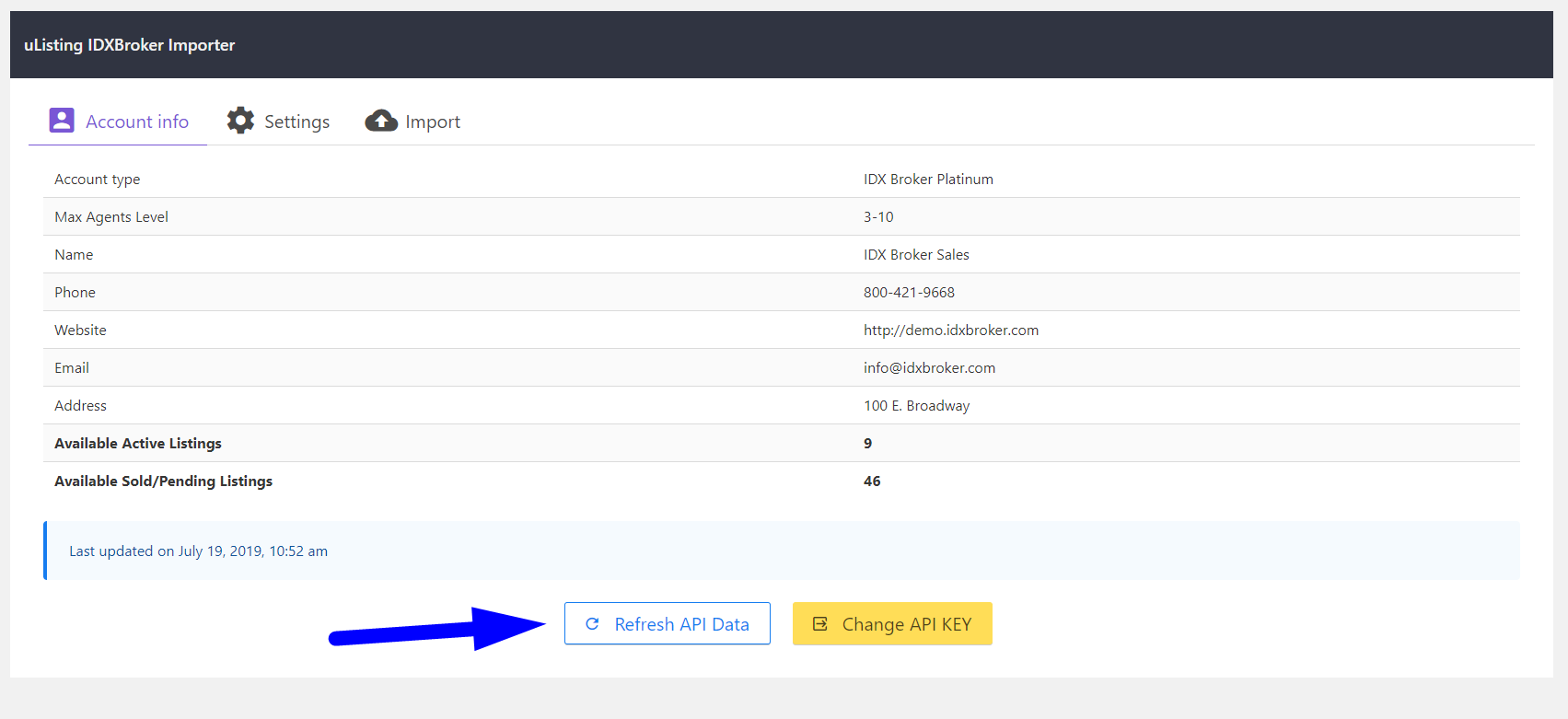 You can change your API key by clicking on the Change API key button in the settings section.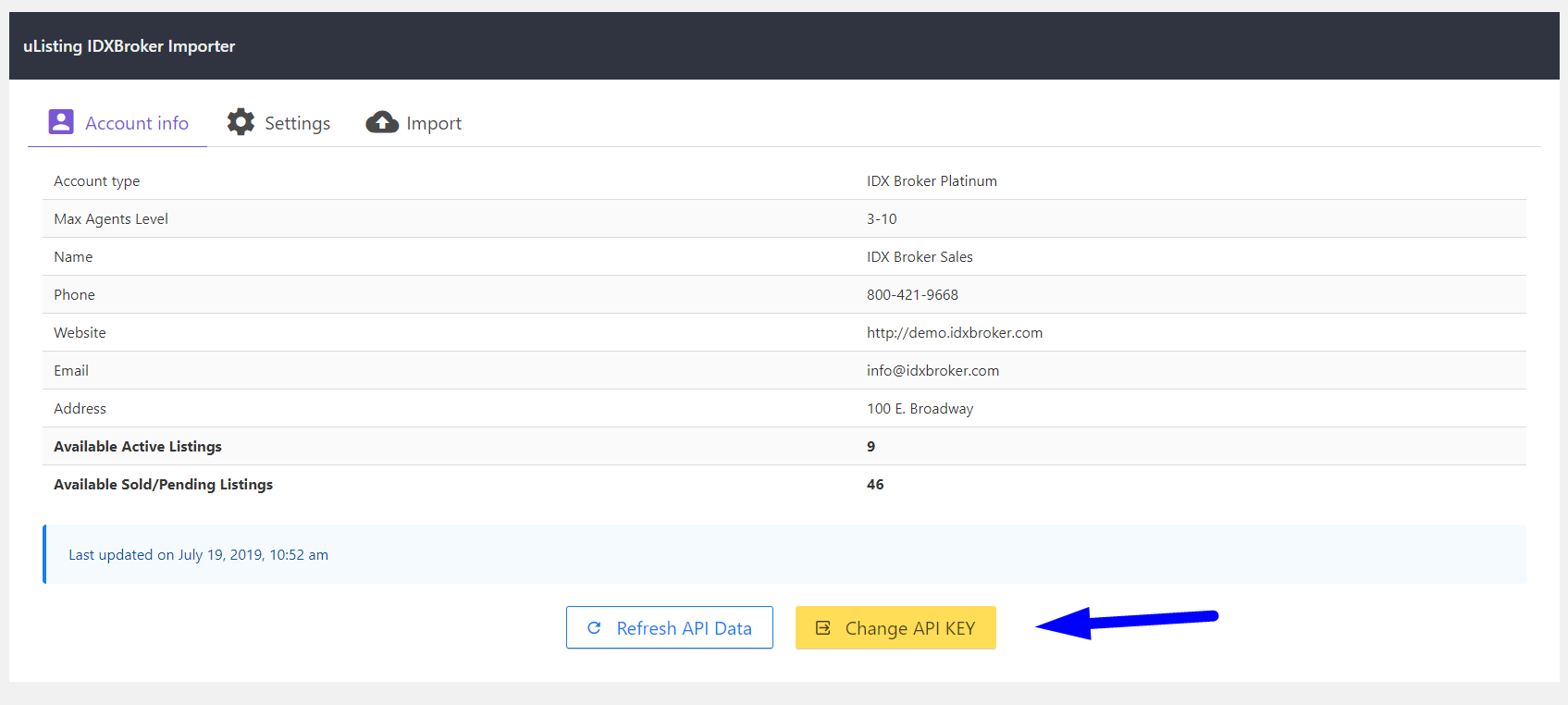 You can select whether to import Sold/pending listings, assign listings to IDX Broker agents or to your existing users, and set image limit per listing.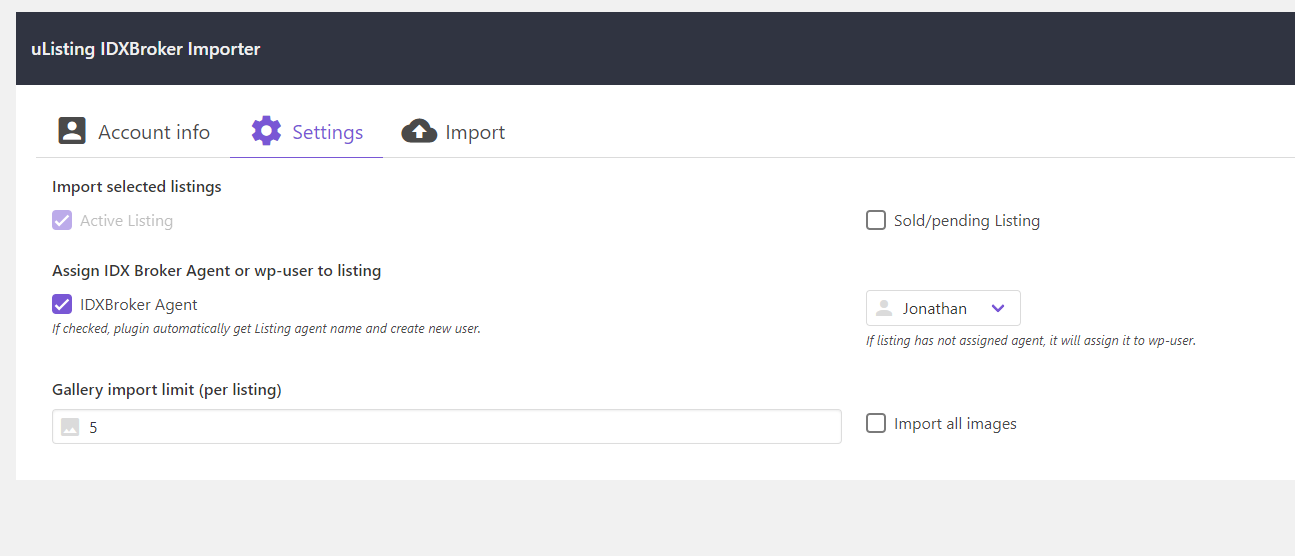 You need to set up additional settings if you enable the Sold/pending Listing option. You can assign sold/pending listings to category or import them without category.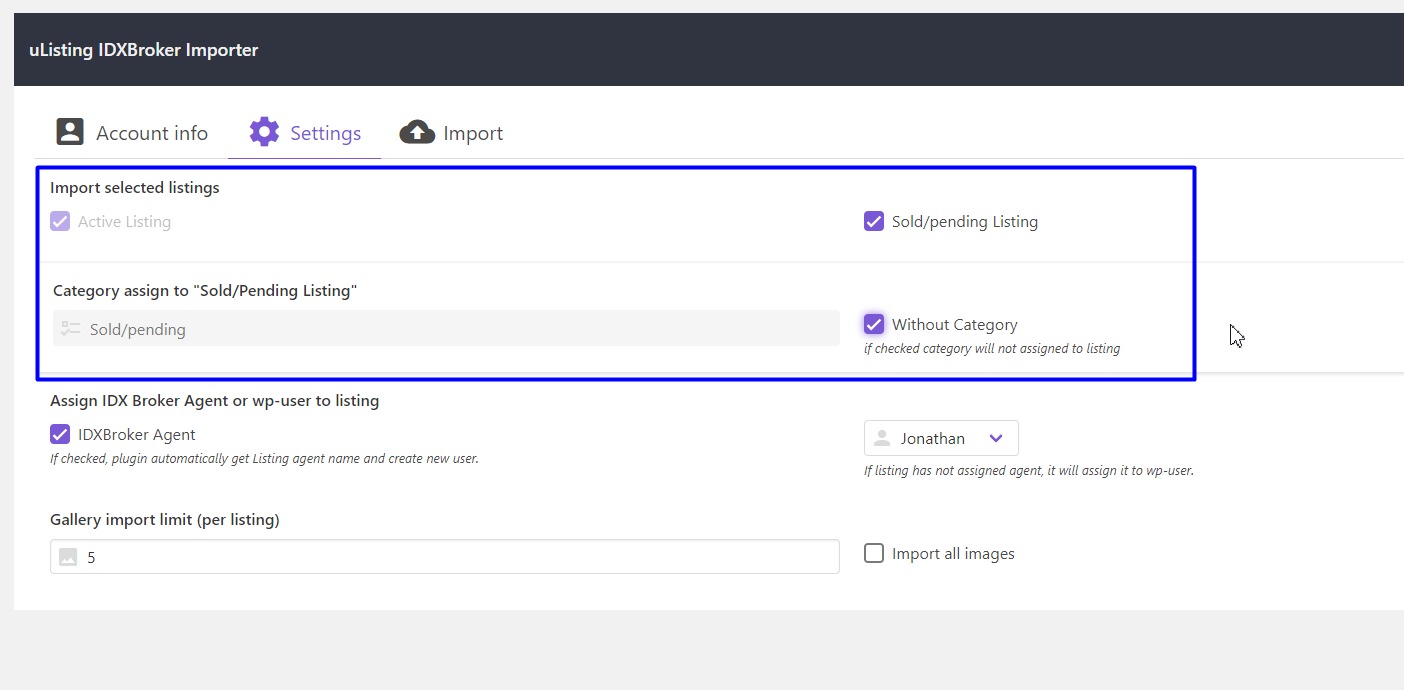 In this section, you can assign predefined IDX Broker fields to the uListing fields. If you want to import those fields directly, then you can leave empty uListing fields.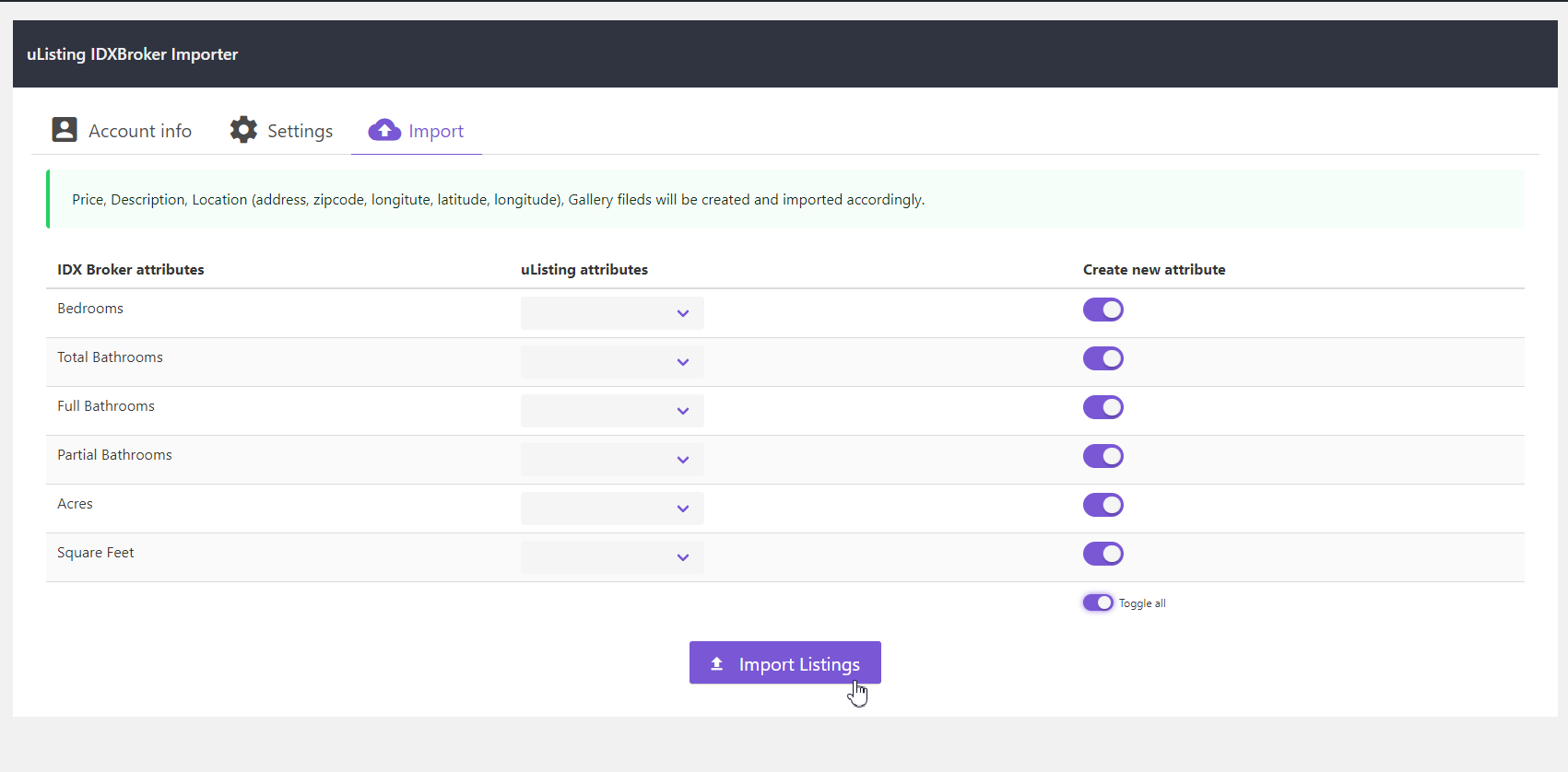 Also, there is a possibility of importing IDX Broker fields selectively. You need to just switch a toggle opposite of the field name. You can just enable Toggle all in order to activate all fields and click on Import Listings button.
After the listings import, make sure to create new custom templates, so the imported pages will be displayed correctly. Otherwise, while trying to view the page you may see an empty screen.