You can test your app via running emulator in Android Studio. To run the emulator click on Run App icon in the toolbar.
Note. In order to use virtual device emulator you need to install the Java SDK 8u211 package.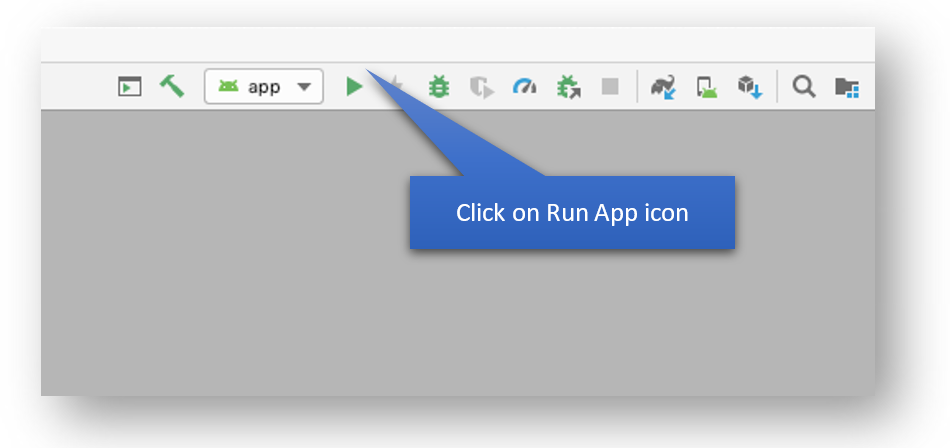 Click on "Create New Virtual Device" button in the appeared popup window.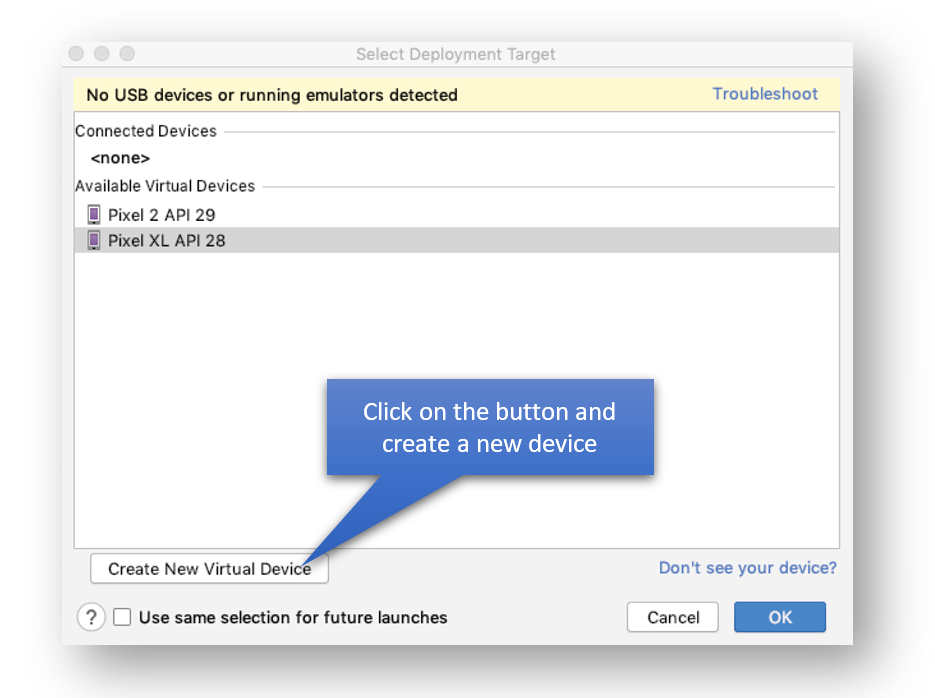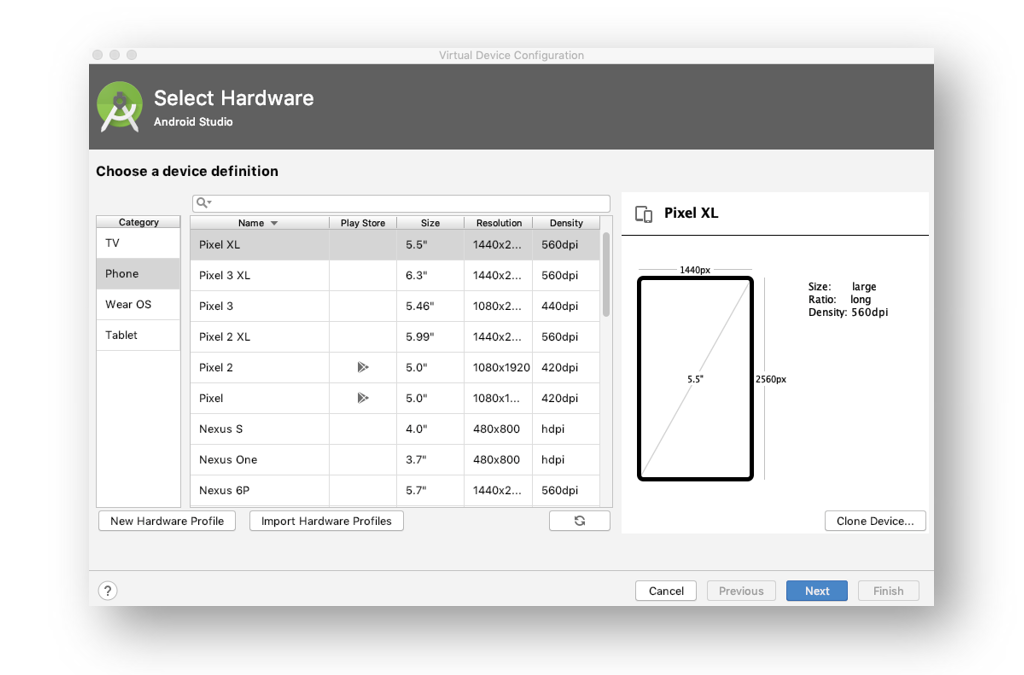 After selecting the needed device, click on Next button and select a Pie system image.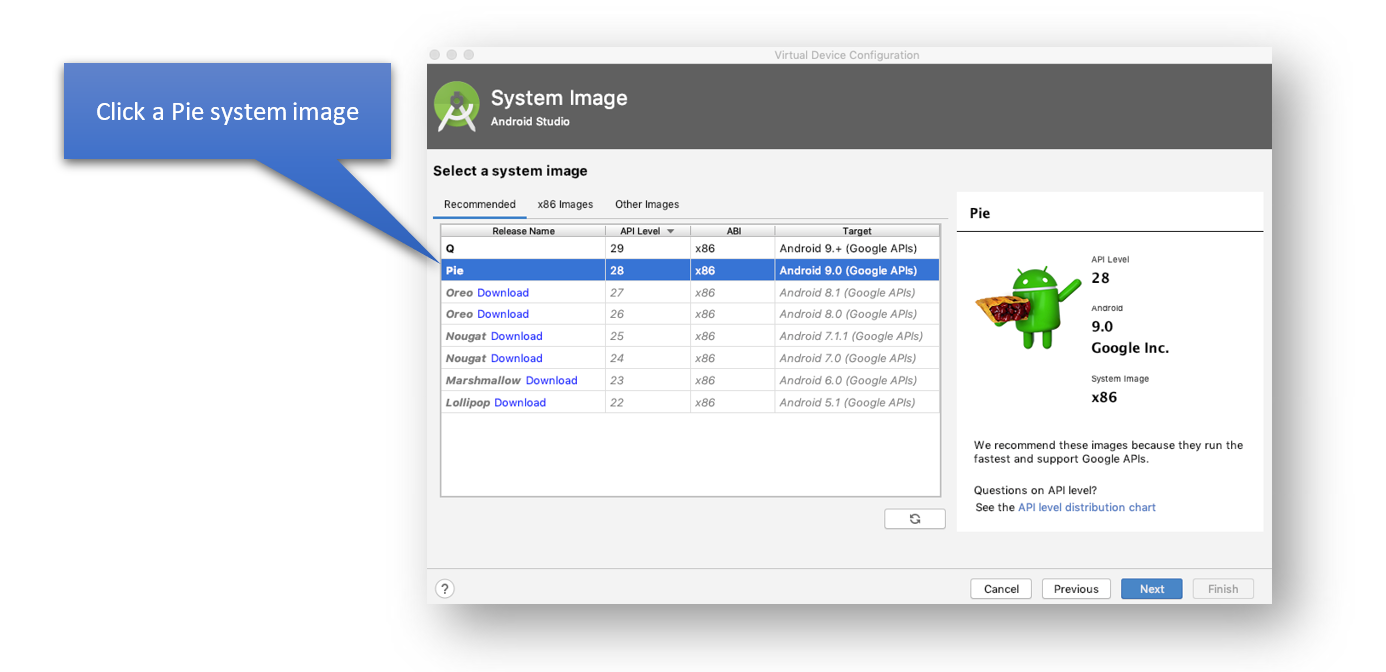 Click on Next button and verify your device configurations. After, click on Finish button to add your virtual device.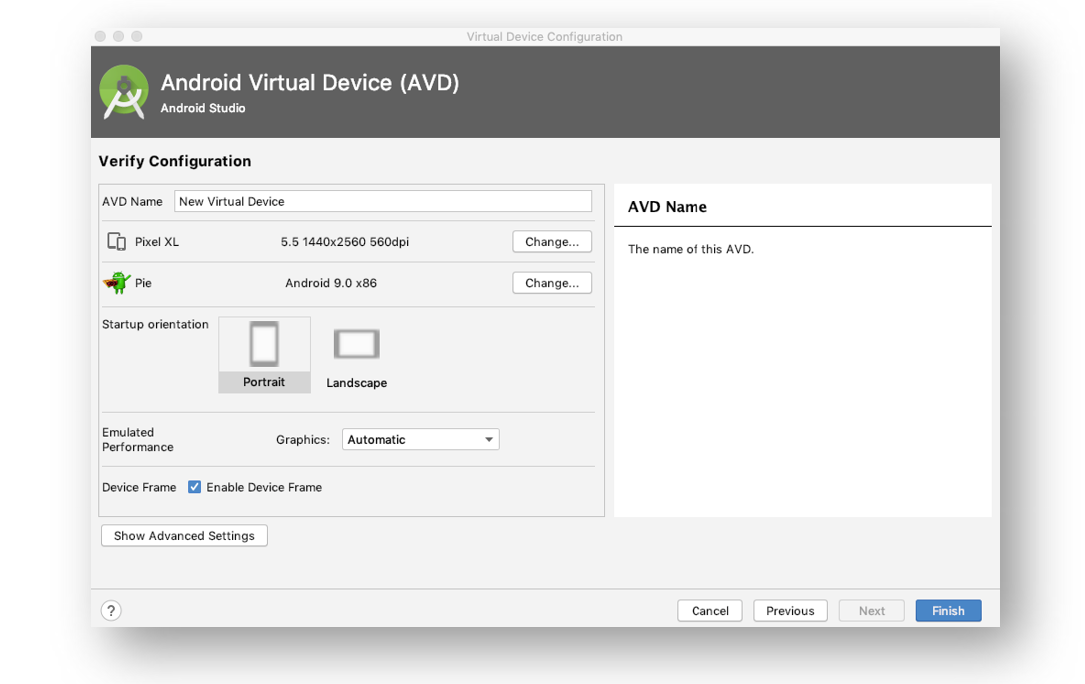 Select your virtual device and click on OK button to run the emulator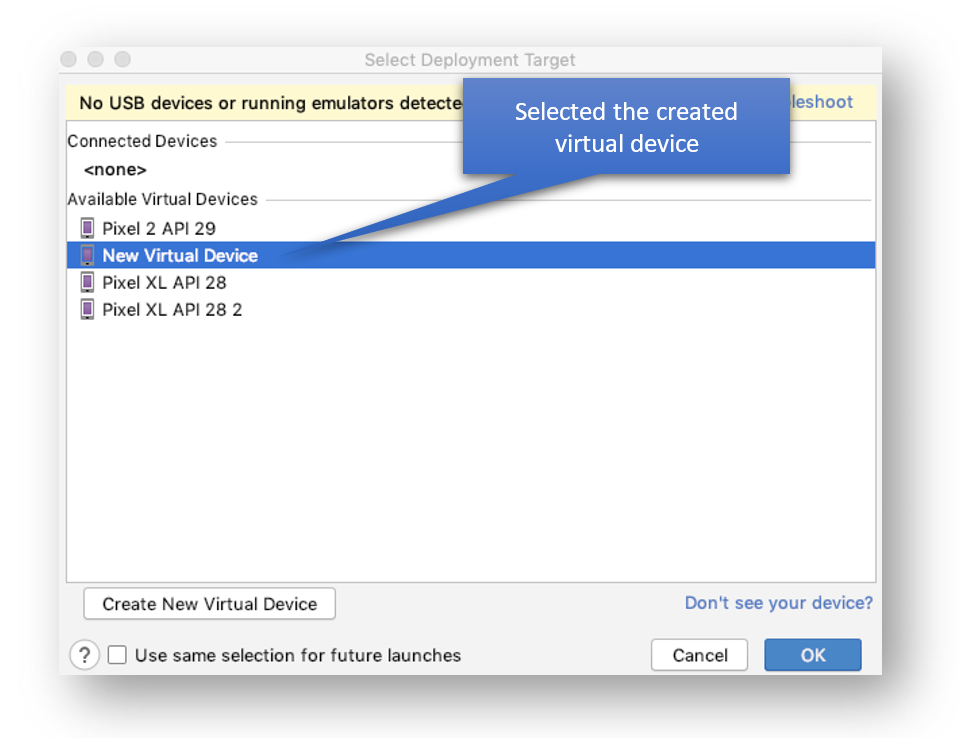 Android Virtual Device outcome: