Global settings allow you to set up the general styling of the mobile application visually. Here you can customize the appearance of the mobile app with the following options: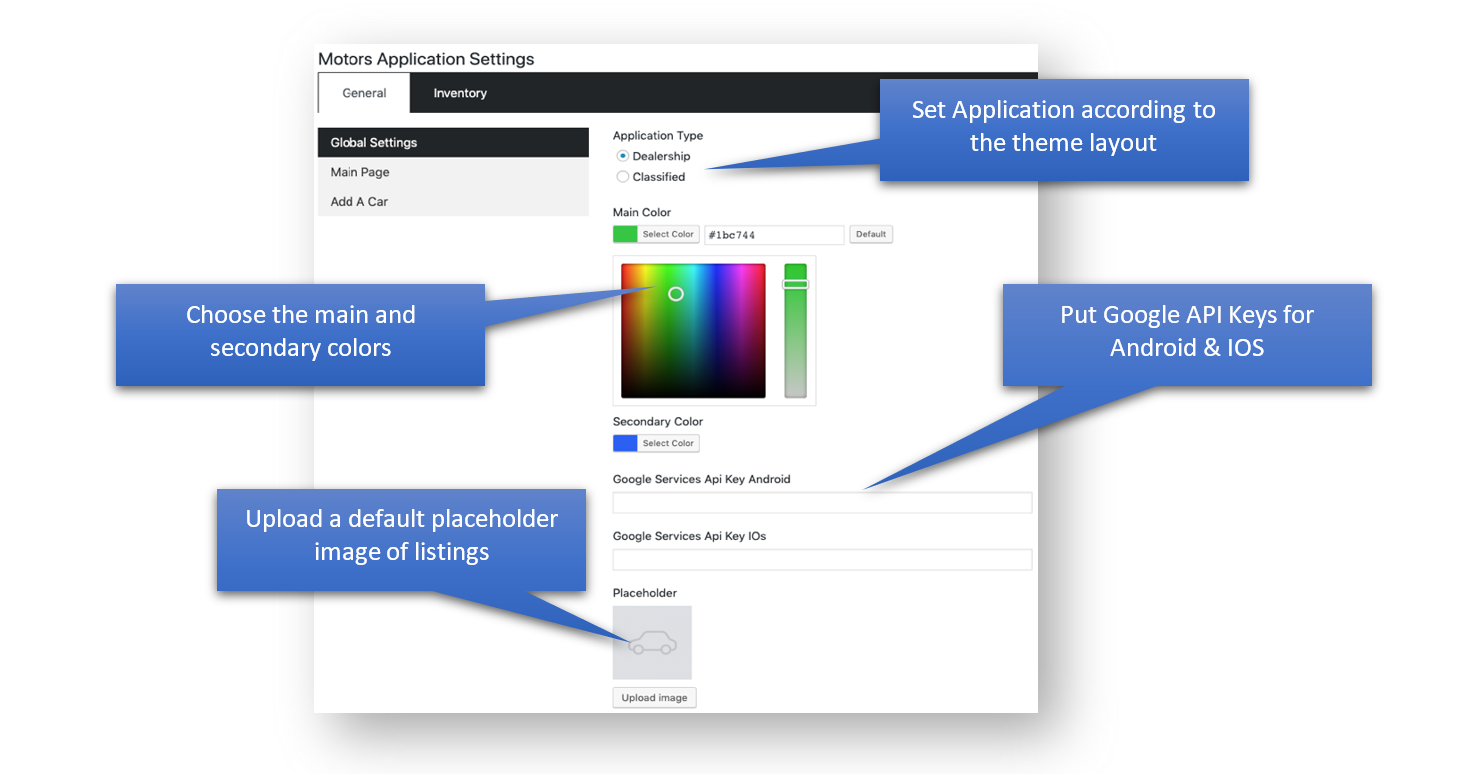 Application Type: You can select the application type according to the active layout of the theme;
Main & Secondary Color: You can choose the main and secondary color of the application;
Google Services: You can put API keys of Google Services for Android & IOS;
Placeholder: You can upload a default placeholder image for listings without images.
Tip: For a detailed overview of getting Google API key, see the Get an API Key for Android And IOS guides.