Step 1 – Create a build archive
You need to create a build archive in order to upload your build to App Store Connect. The current build is a debug build for building, debugging, and testing. When you are ready to publish your app on the App Store or TestFlight.
In the
Editor area
, select the motorReactApp project.

Next, choose a project target from the
Scheme toolbar
menu.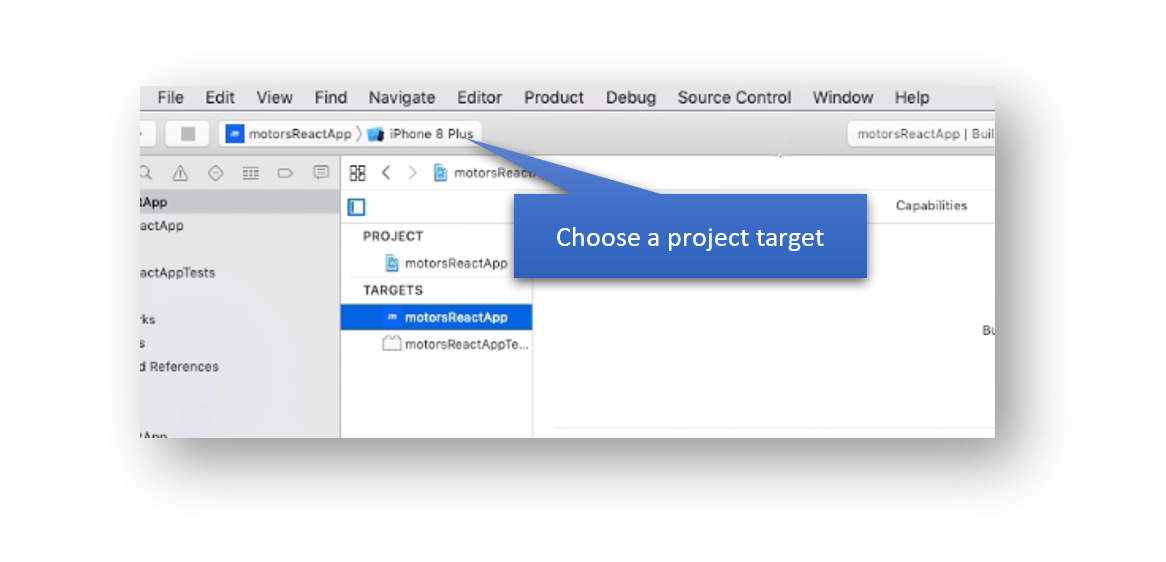 Select the
Generic iOS Device
option from the list.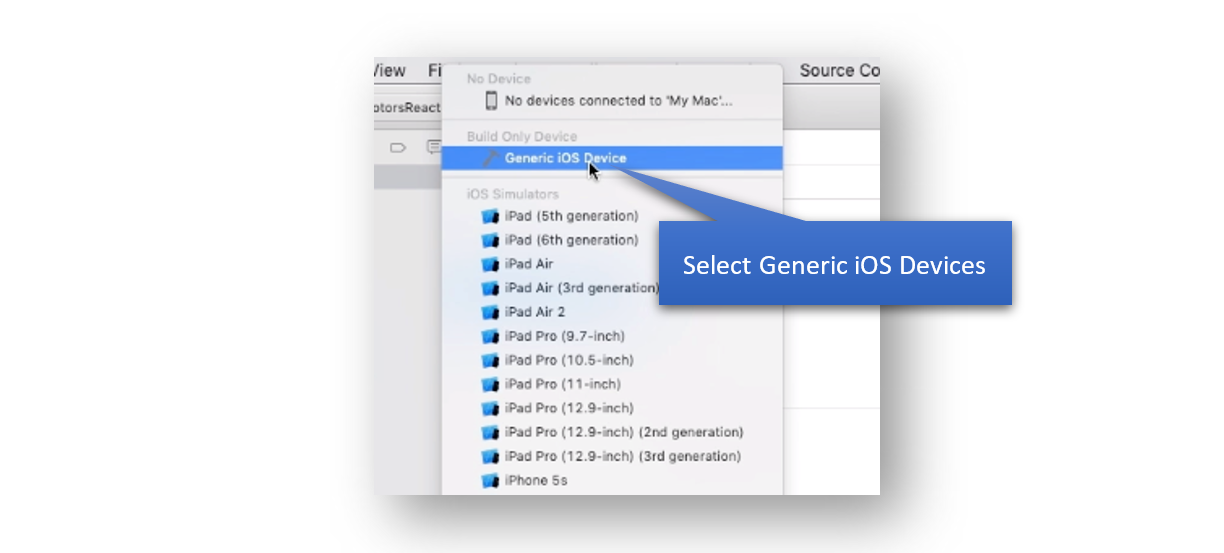 Finally, create a build archive by selecting
Product > Archive
from the Menu bar.