You need to disable the "Compact Middle Packages" option in the Options Menu in order to display sub-folders of the project.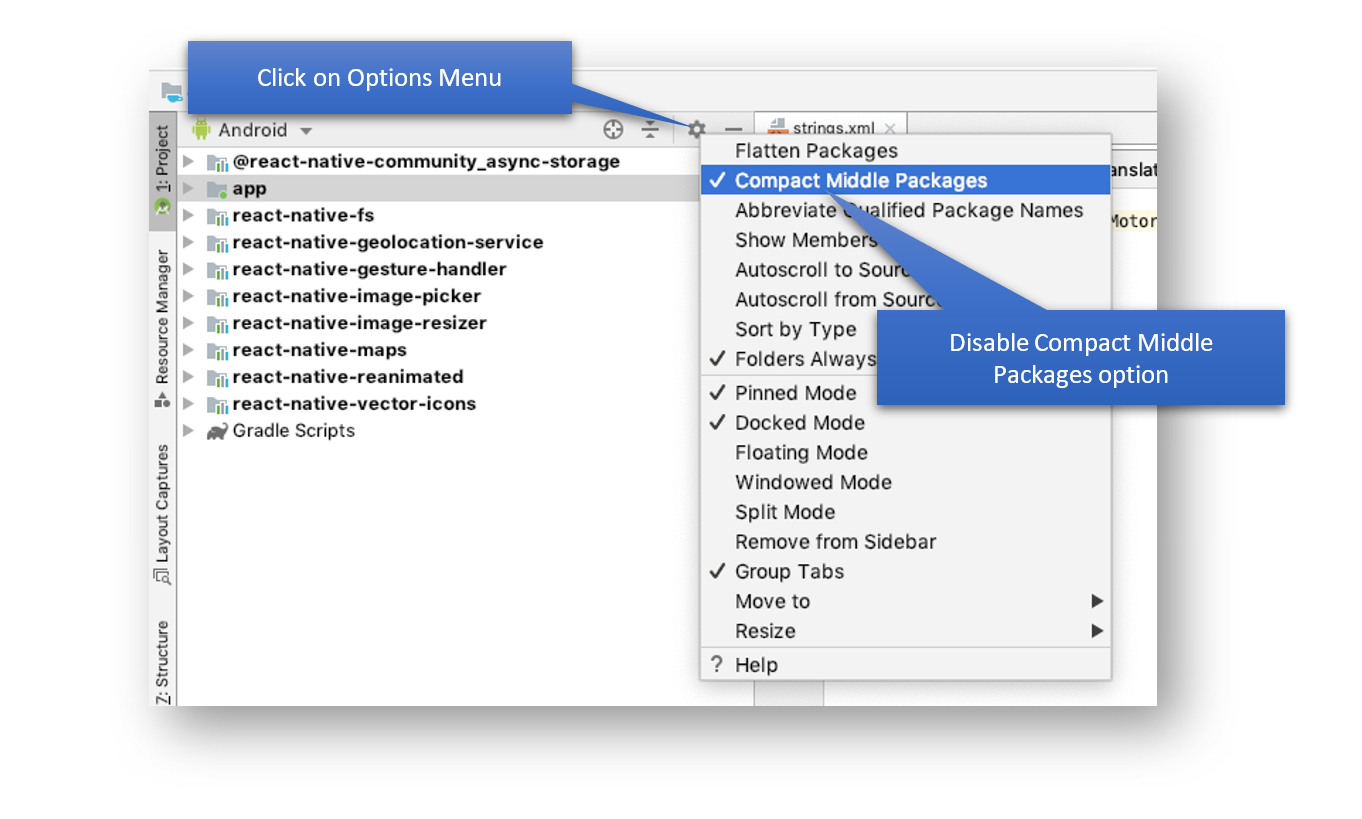 After, go to this "app/java/com/" folder and click right mouse button on folder "/com" > Refactor > Rename option.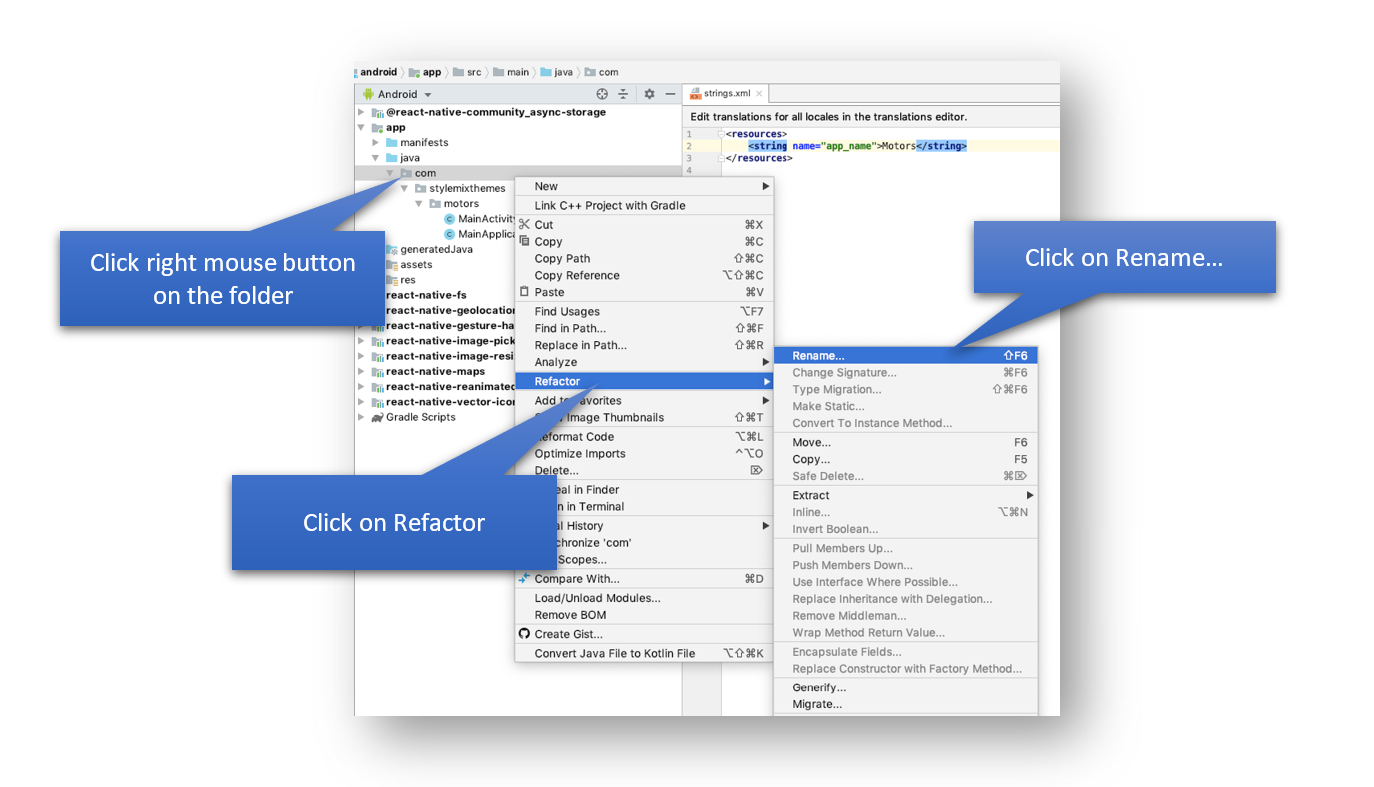 Click on Rename current button in the Warning popup window.

Replace "com" with your website domain name and click on Refactor button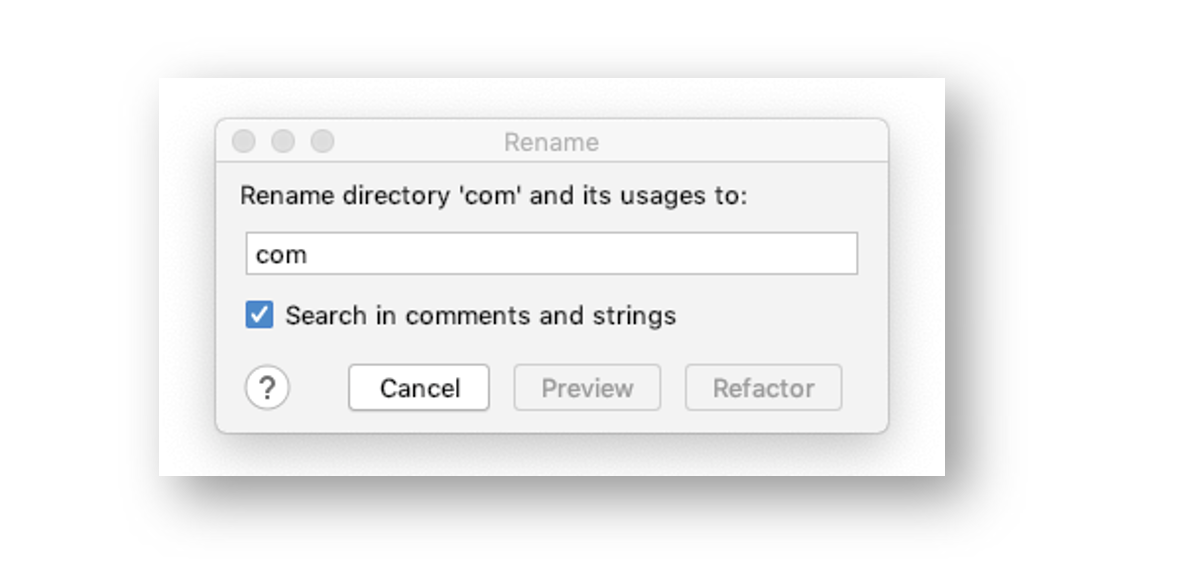 You need to do the same actions for "/stylemixthemes/" and "/motors/" folders and replace them with your domain name.
Tip: You need to enter a reverse-domain name. I.E., folders name "com > stylemixthemes > motors" can be renamed to "biz > stylemix > themes" or "com > yourcompanyname".