On the Post Types tab, you can configure the major settings of the theme post types.
After applying the changes, the Permalinks settings should be re-saved under the Settings > Permalinks section. It is recommended to use the Post name (/%postname%/) permalinks.
There are
Services
,
Vacancies
,
Staff
,
Works
,
Testimonials
,
Events
,
Portfolio
post types available on the theme. The following settings are available for each post types:
Let's have a look at these options.
Enable/Disable the post-type.
When Post type is disabled, posts archive pages will not be available.
Enable/Disable the post-type archive page on the
Enable Archive
field.
For the post-type archive pages, the settings configured under the
Archive Pages > General
section will be applied.
Allow post types' posts to be opened as a single page by turning on the Enable Single Pages option.
For the
Testimonials
post types, the
Single Page
option is not available.
The
Title
field changes the title of the post type on the Add New post type page.
To demonstrate the following options, we will use the
Services
post type as an example. All of the options below work in the same way for other post types also.
The
Plural Title
field allows changing the post type title on the WordPress dashboard menu:
Change the All [Post type name] (e.g. All Services) menu item of the post type under the
All Items
section:
Replace the default URL text of the certain post type on the
Rewrite (URL text)
field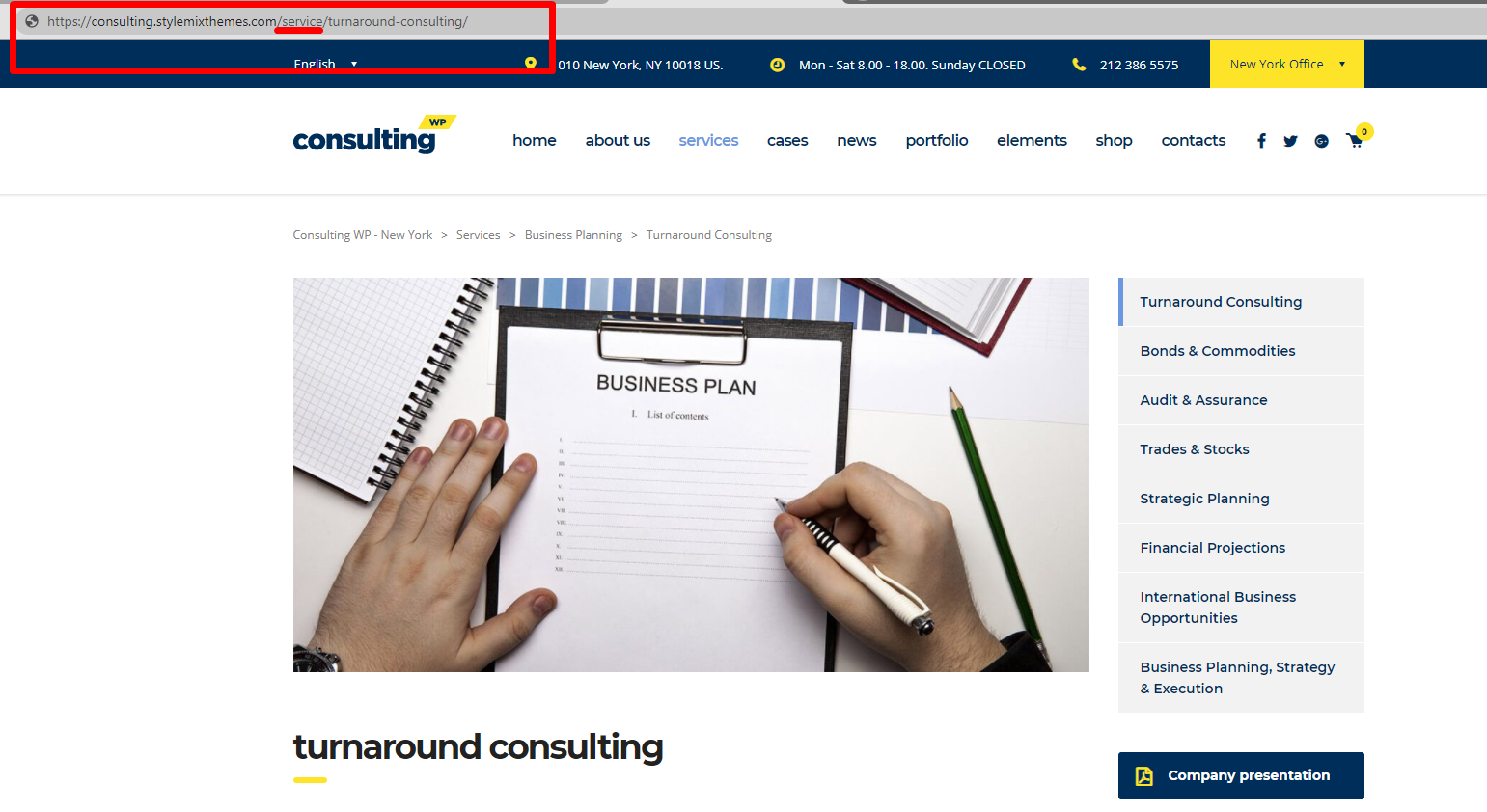 Also, you can change the post type's default icon on the WordPress dashboard menu on the
Icon
field.
Icons you can choose among
WordPress Dashicons
. Select your needed icon here and insert the icon name on the
Icon
field.