After installation, the plugin requires to import the Demo Content. Demo Content includes examples of properly sorted listings and ready-made inventory pages.
Permalink error may appear on the demo importing process.
Change your permalink settings. uListing plugin requires Permalink Structure rather than "Plain". We recommend using the
"Post name" Permalink Structure.
It is better to check the Permalink settings before importing demos or when you faced some problems in page load.
Then go to
Settings - > Permalinks
and change Permalink setting to
Post name.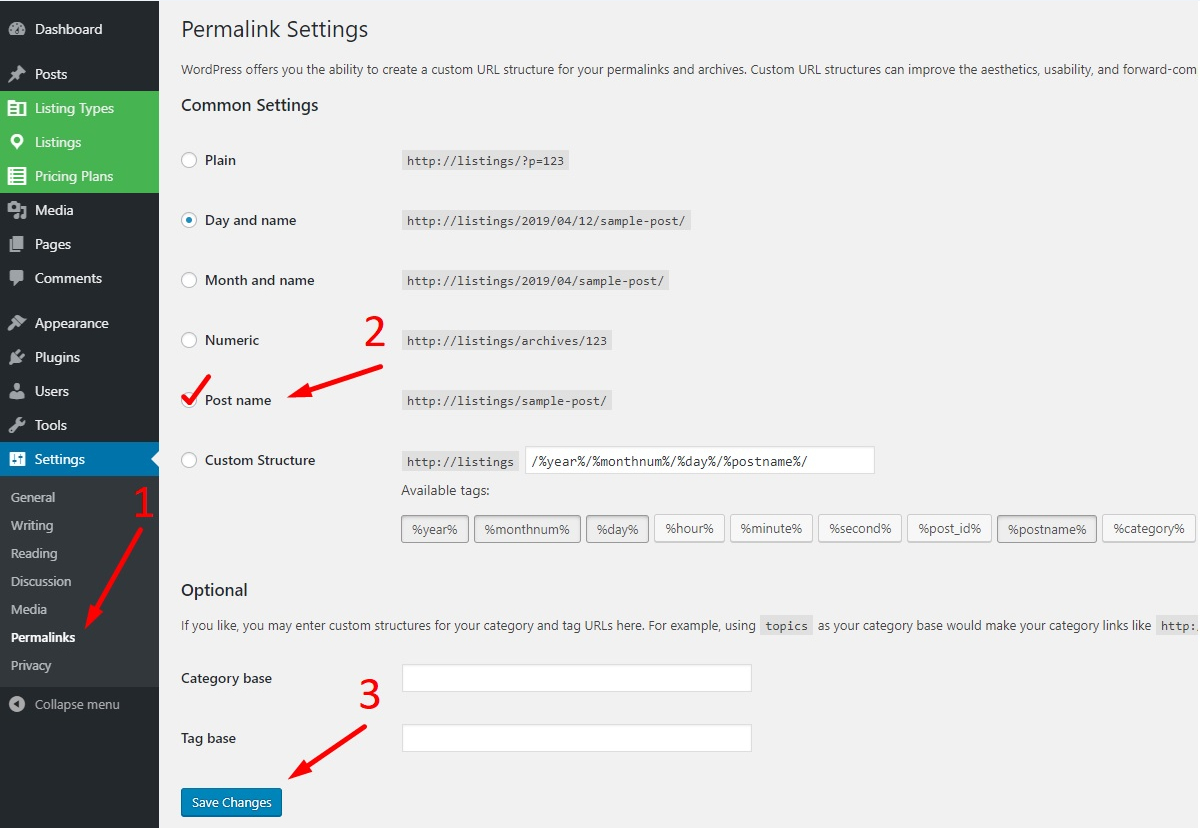 After that, go to the demo import page where the demo import page will appear. Click the
Run Demo Import
button.
If you have problems during the demo import, look at the permalink settings once again.