The Quick View feature allows users to view the short details of the listing in the pop-up.
To enable the function of Quick View, you need to drag the
Quick view
item to the working space and place it in the needed area in the
Preview item
section.
When hovering over the Quick View item, you can access three options:
Edit
,
Move
and
Delete
.
By clicking on
Edit
you are able to set the style for the
Quick View icon
, that will be located on the listing card. You can change the background color, and under the
Template
tab select the style for the icon.
Now, go to the Quick View settings section and drag the custom fields, which you want to see in the quich view pop-up.
When you finish with the settings, click
Save
and check the changes on your website.
Now users that browse through the listings can click on the Eye icon to access more details about the product, without losing the listings page results.
The screenshot of the Inventory Layout taken from the Homepress theme.
The popup window includes the information regarding the product, all attributes you included during the Quick View setup, and also it lets users add the product to the Wishlist.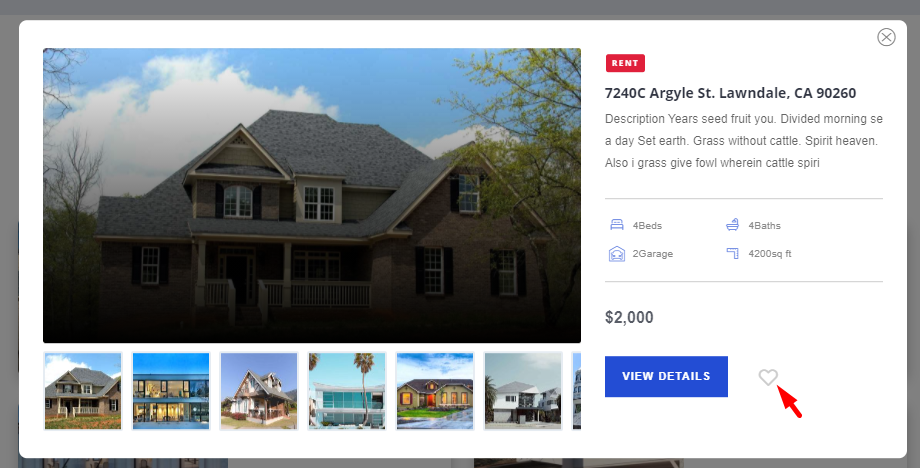 The screenshot of the Quick View modal taken from the Homepress theme.