uListing User Roles is one of the additional add-ons to our free powerful uListing plugin that ads a feature to create different and several User Roles for a user and attach each of them a different amount of available listings. You can give each role a custom name and amount of available listings.
Before you have activated this addon, you will see the following window. In a free plugin, you can also manage user roles like simple user and agency but only one for each.
But now the cool feature is unlocked, here you can add new user roles as much as you want.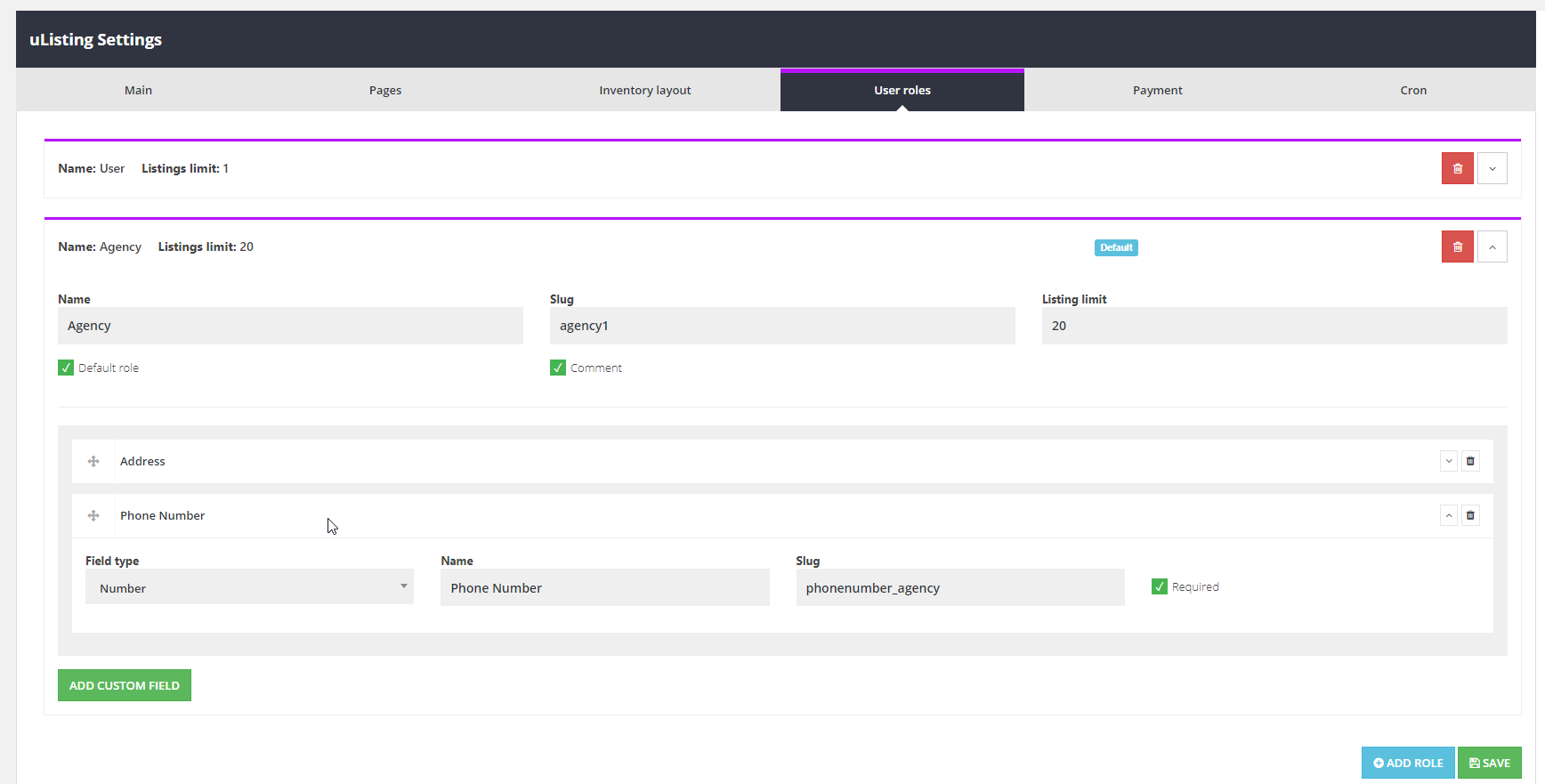 In User Roles Addon, you can add different custom fields to your roles.
To add a custom field, you need to create a role first, then below you can click the add custom field button.
The result of this custom field is in the following image:
First, go to Plugins -> Add New.

After you have purchased the User roles add-on, you can upload this here.

Click the Install Now button to install the add-ons.

After installation, click the "Activate Plugin" button to activate the uListing User Roles add-on.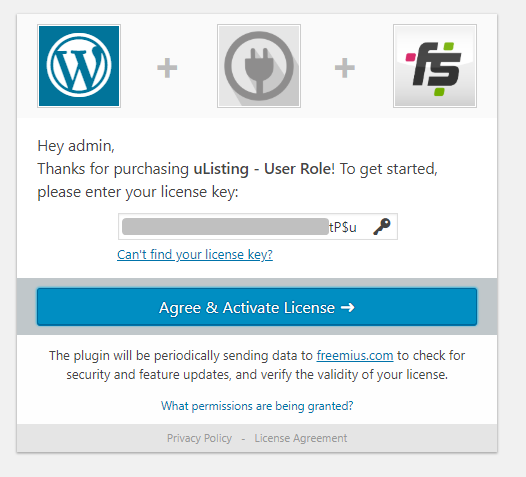 After activation, enter your license key to activate the license.