You can find new added modules under
STM Listing Layout
and
STM Listing Single Car
modules.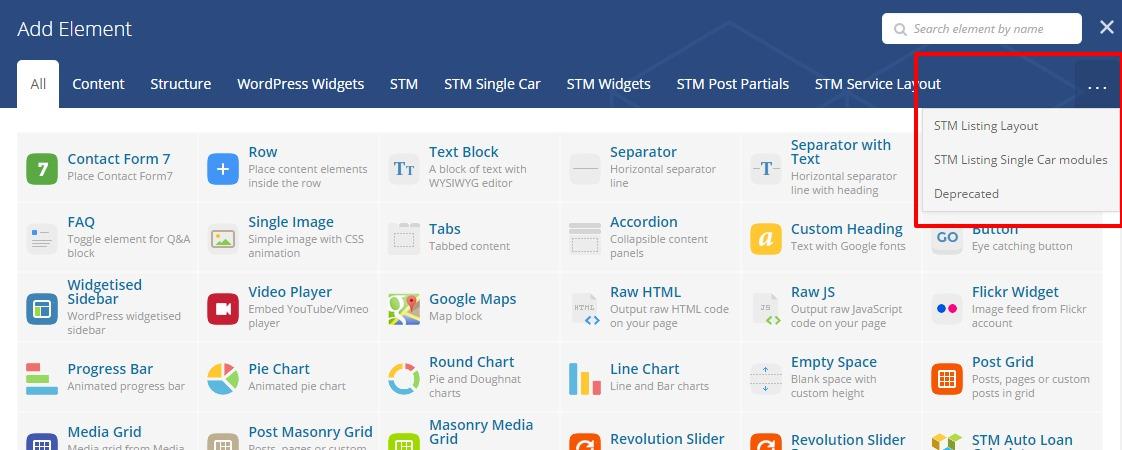 Please note that these modules work only with the
Classified Layout
version of the demo content.
STM Listing layout
tab contains modules like STM Listing Search (tabs), STM Blog grid, STM Listing tabs style 2 and etc. which are most important in this layout.

There are several modules for the single Listing post page under the
STM Listing Single Car
tab.

Classified layout Home page was built using above VC shortcodes. You can also customize this page easily through VC Editor: