Unlike
Dealership Layouts
settings, the mega menu in the
Classified
type mostly adjusted via
WPBakery builder
. That is why the first thing you need to do is enable WPBakery for mega menu, as by default the builder is activated only for pages.
Open WPBakery
Page Builder > Role Manager
from the dashboard menu.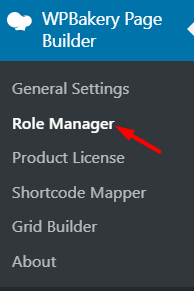 After this, on the newly opened page find the
Post Type
section and select
Custom
from the drop-down menu. Now you can enable builder for anything you need. Check the option
stm_megamenu
to activate the
WPBakery
.

Now you can start your work. To add new menu items go to
Mega Menu
on the dashboard panel and click on the
Add New
button.

On the
Add New Item
page enter the title for your new menu, use the WPBakery builder to set it up and publish.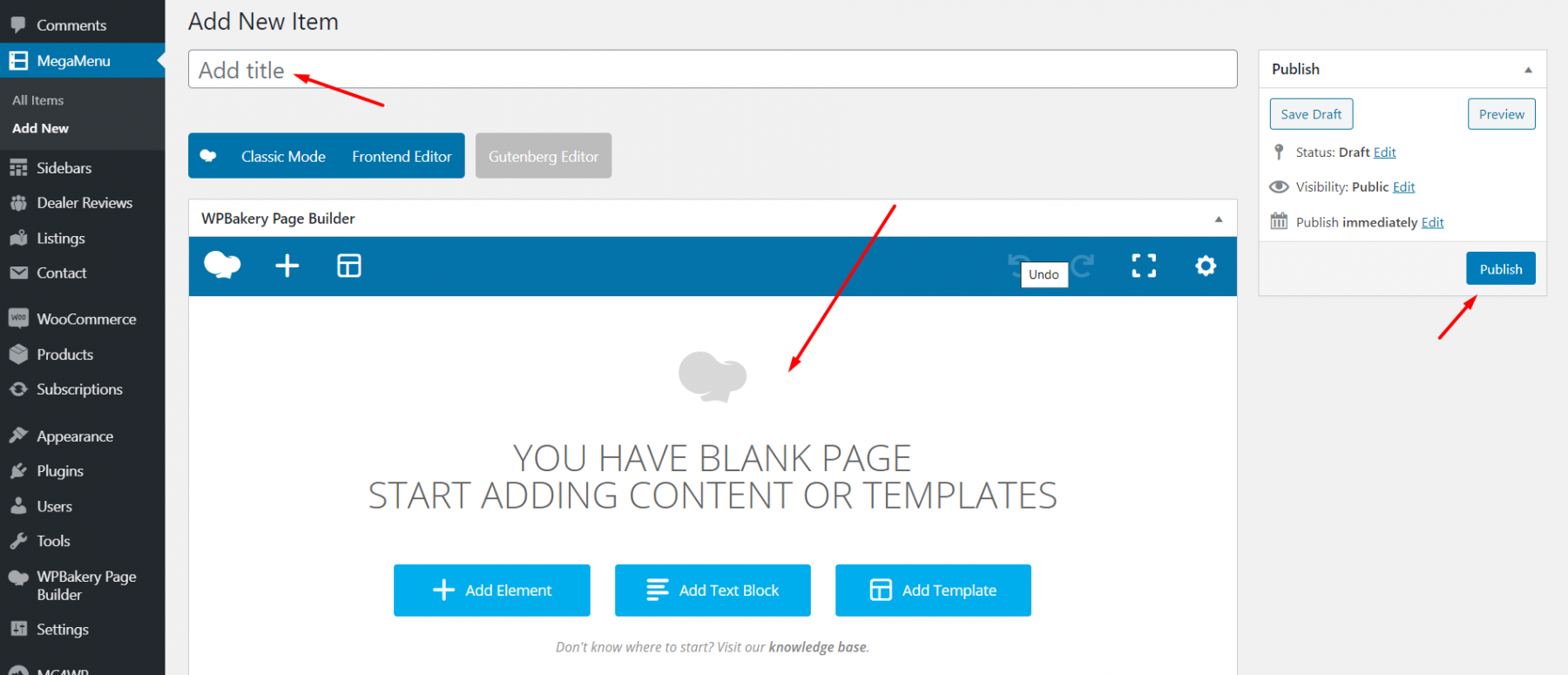 How to use WPBakery Builder?
Click on the
Plus
icon from the builder toolbar and reveal popup.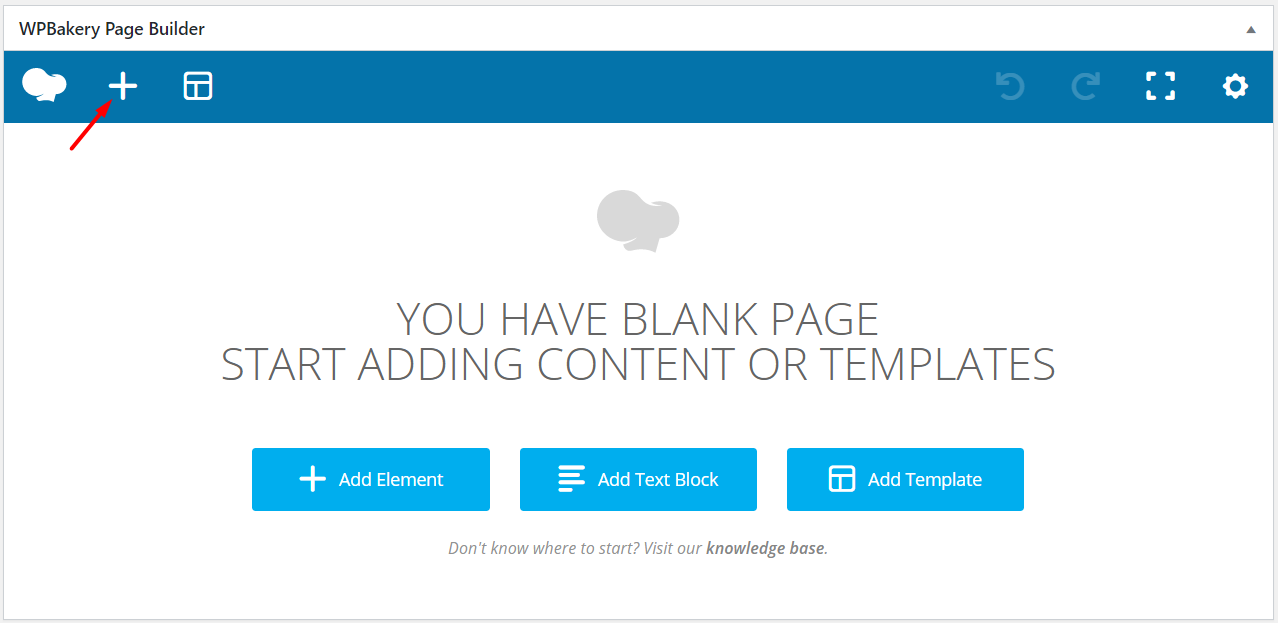 Here you need to open an additional menu and follow to the STM MegaMenu.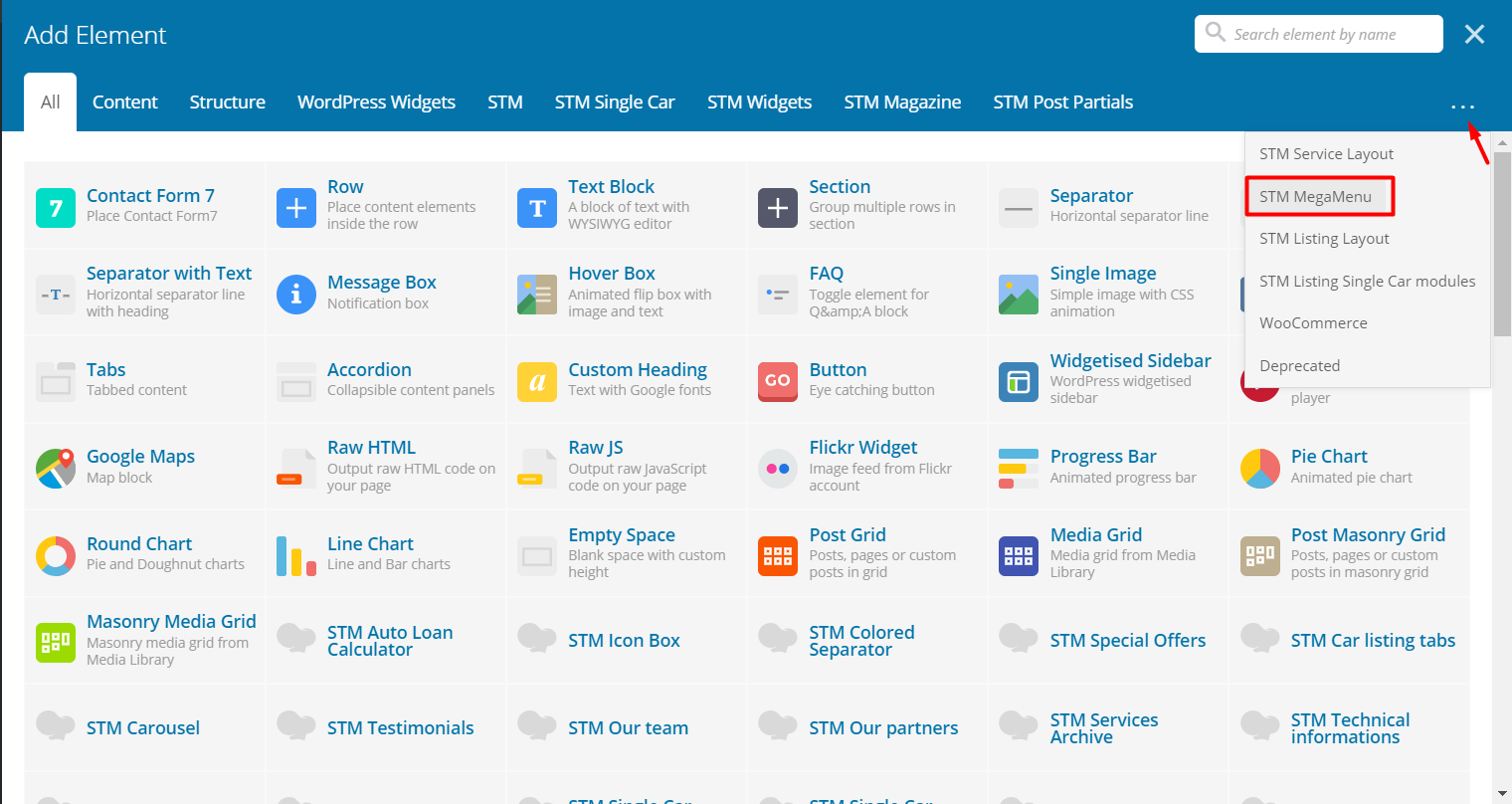 You will have three options here to choose from:
STM MegaMenu Top Categories

STM MegaMenu Top Vehicles

STM MegaMenu Top Makes Tabs
​

Each of them can be customized depending on the categories, vehicles and makes respectively. Let's Create
All makes
section in the mega menu, to display all available makes on the website.
Click on the
STM MegaMenu Top Categories
. Enter a title for the section, select a listing category and select taxonomies (autocomplete available). Save changes and publish the menu.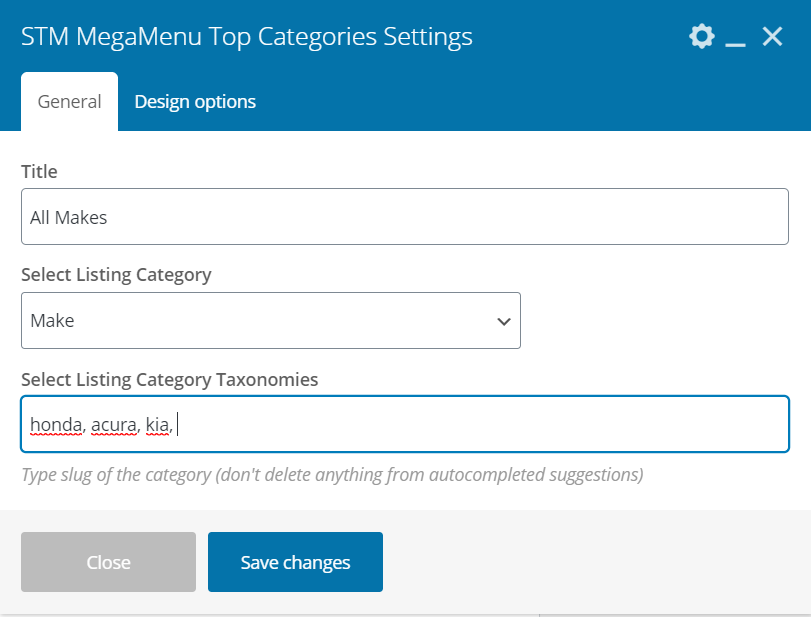 How to use STM MegaMenu Top Vehicles?
This option allows you to display items according to the vehicle type and its quantity presented on the website.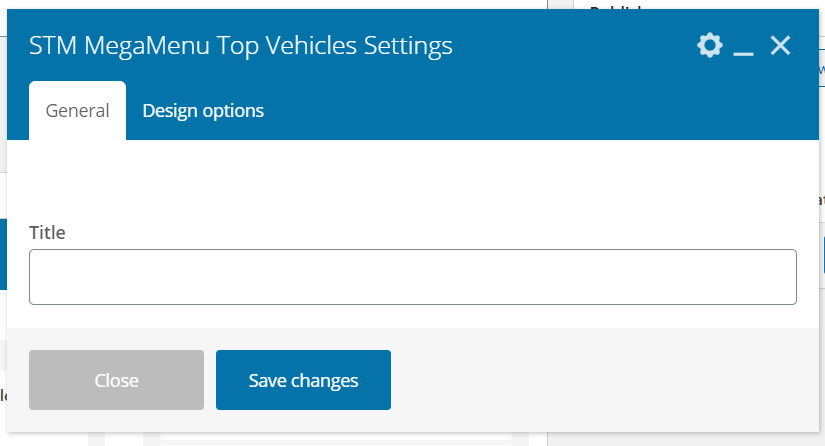 Open S
TM MegaMenu Top Vehicles settings
and enter a title for this section. All necessary data will be loaded automatically from the respective categories on your website.
How to use STM MegaMenu Top Makes Tabs?
The next option works with the same principle. Open
STM MegaMenu Top Makes Tabs
Settings and enter the title for this section on the menu. Check the makes you want to display in this tab.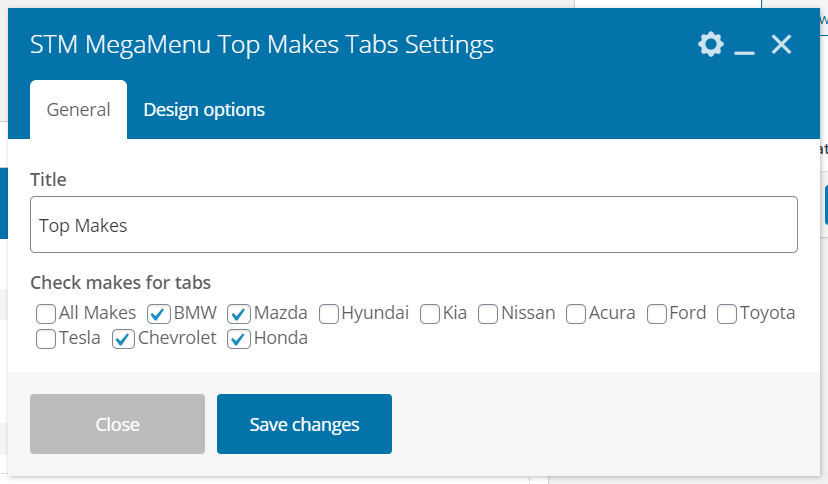 Now go to
Appearance > Menus
and organize the structure of your mega menu. Use the panel
Add menu items
where you can find the Mega Menu section.
If you don't have this option you can easily add it to the panel. Find the
Screen Options
tab in the top right corner. Reveal it and check the MegaMenu.

Go back to the
Add menu items.
Select the mega menu and choose items you want to add.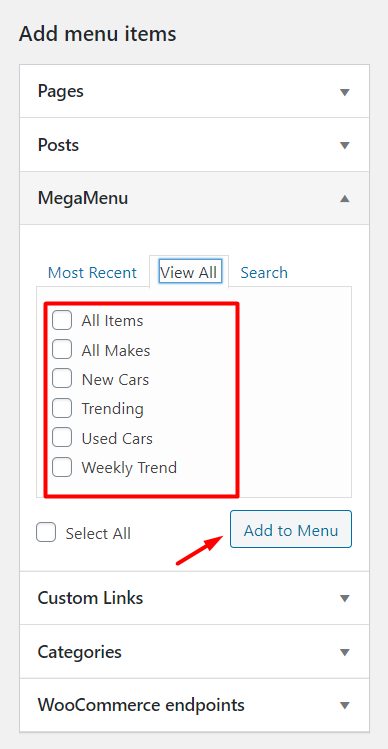 Mark the

SubMenu Use PostId

in the parent menu (in our case it is called Mega Menu) so all the data in sub items could be displayed properly.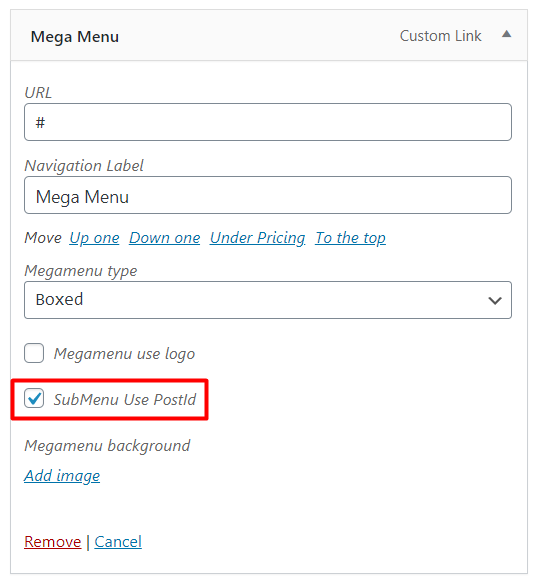 Now organize the structure of the menu by dragging items.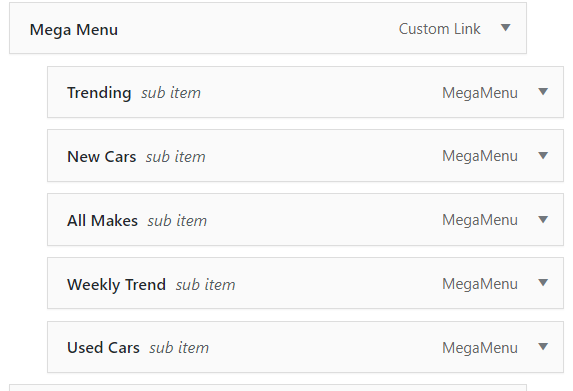 Once you finished setting up check the menu on your site. The overall look should be similar to one that is below: