There is a new version of Subscriptio plugin. The new plugin release is not just a regular update, it's a completely new version — designed and engineered from the ground up. Find more details
here
.
If you'd like to use the new version of the plugin, you won't be able to update it using the general way.
1.

If you are a new theme user, then while importing the demo, the new version of the plugin will be installed automatically.

2.

If you are already using the plugin, you will need to accomplish some steps to update

Subscriptio

.
Let's review the second option.
The plugin update will delete all your current related settings. That is why you need to re-save settings to ensure plugin update won't affect negatively on the site work.
Please
re-save
all the settings related to pricing plans, like:
Settings on the Pricing page — re-save setting from the STM Pricing Tables widget/element.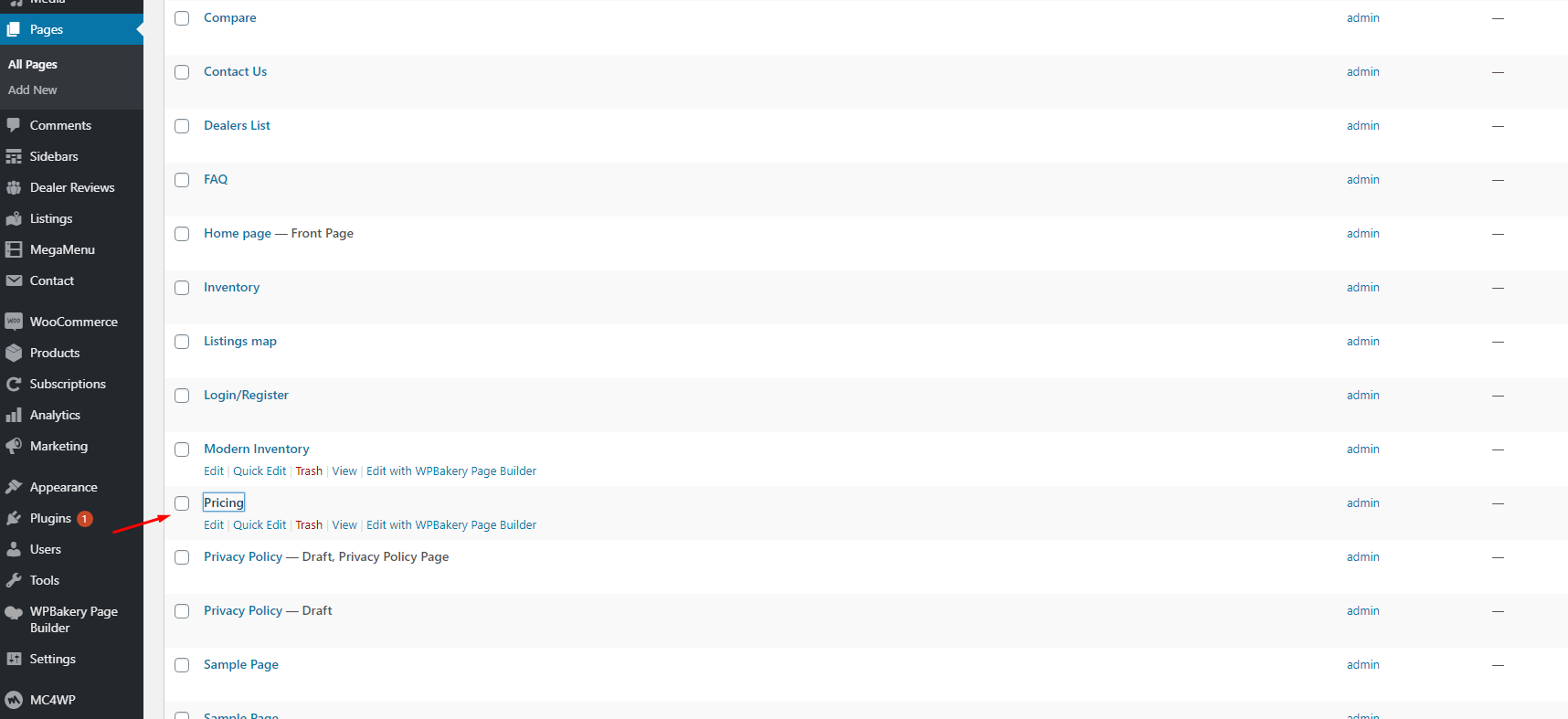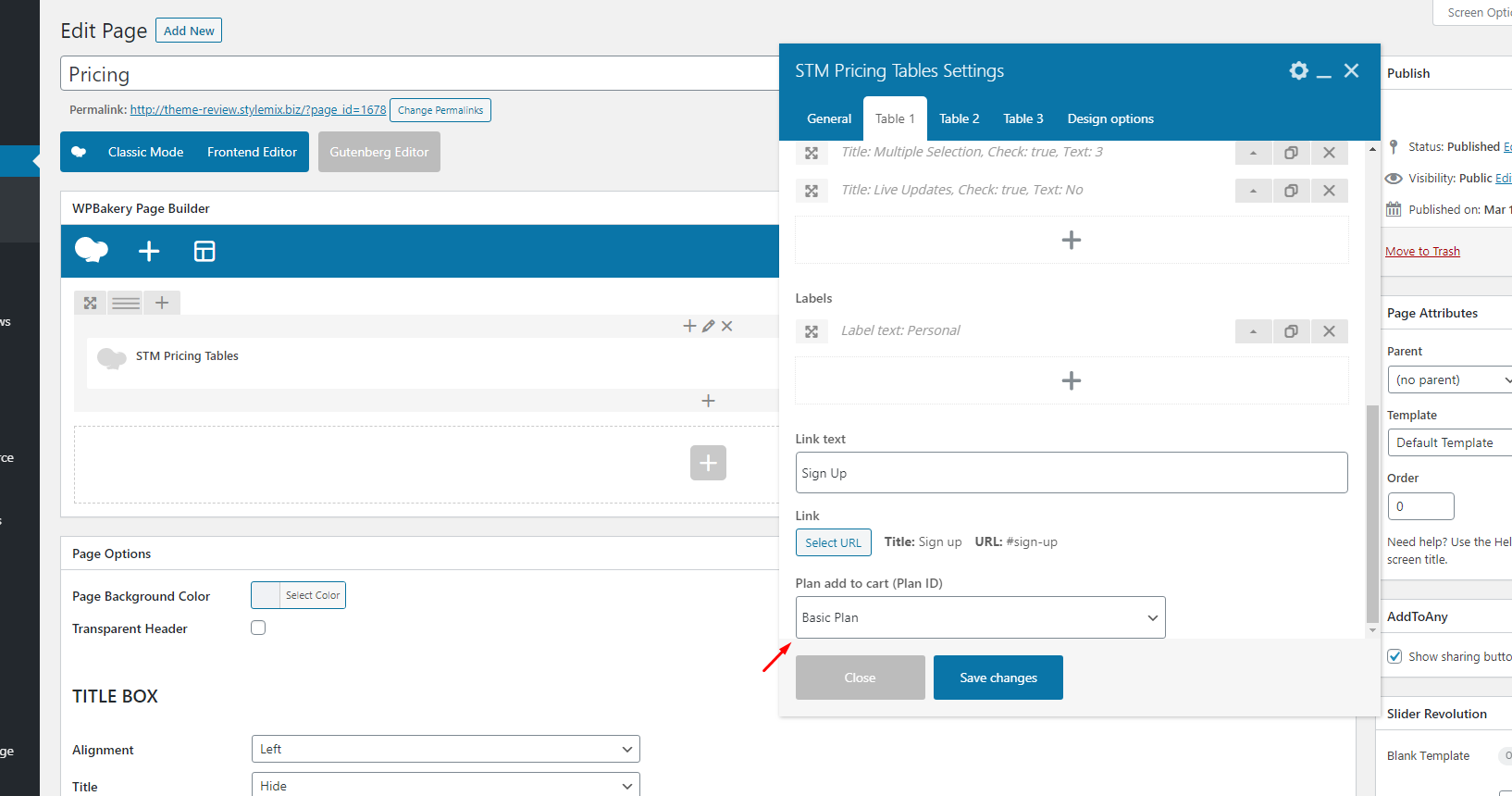 Editing the Plans — enabling subscription, specifying the slot limits.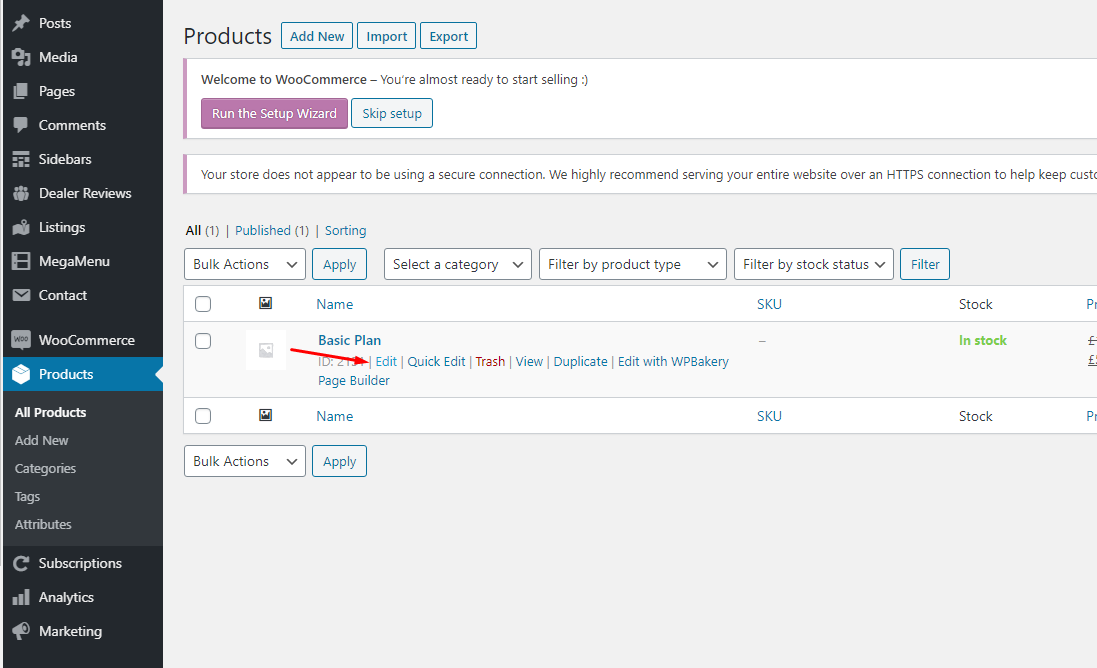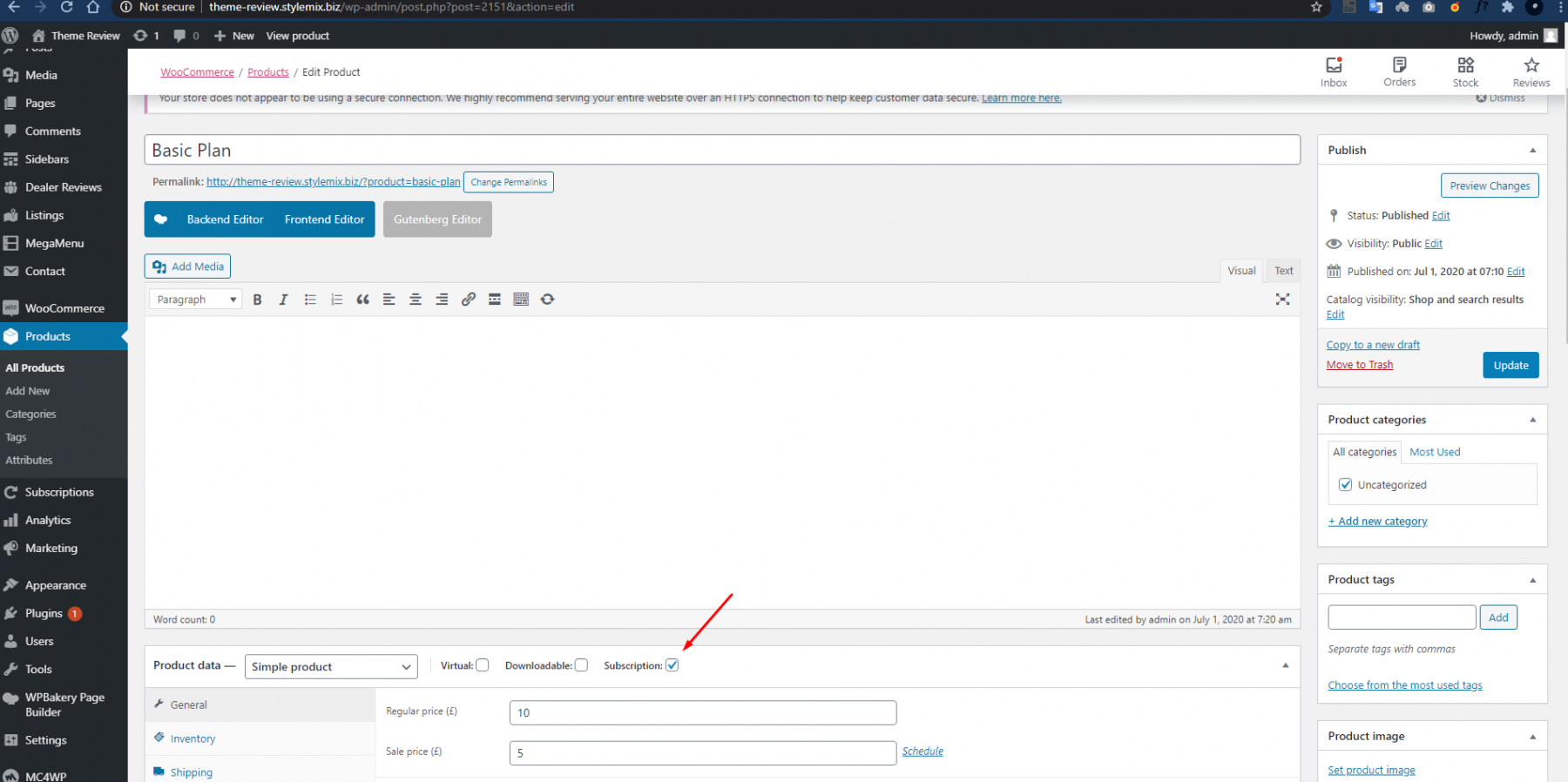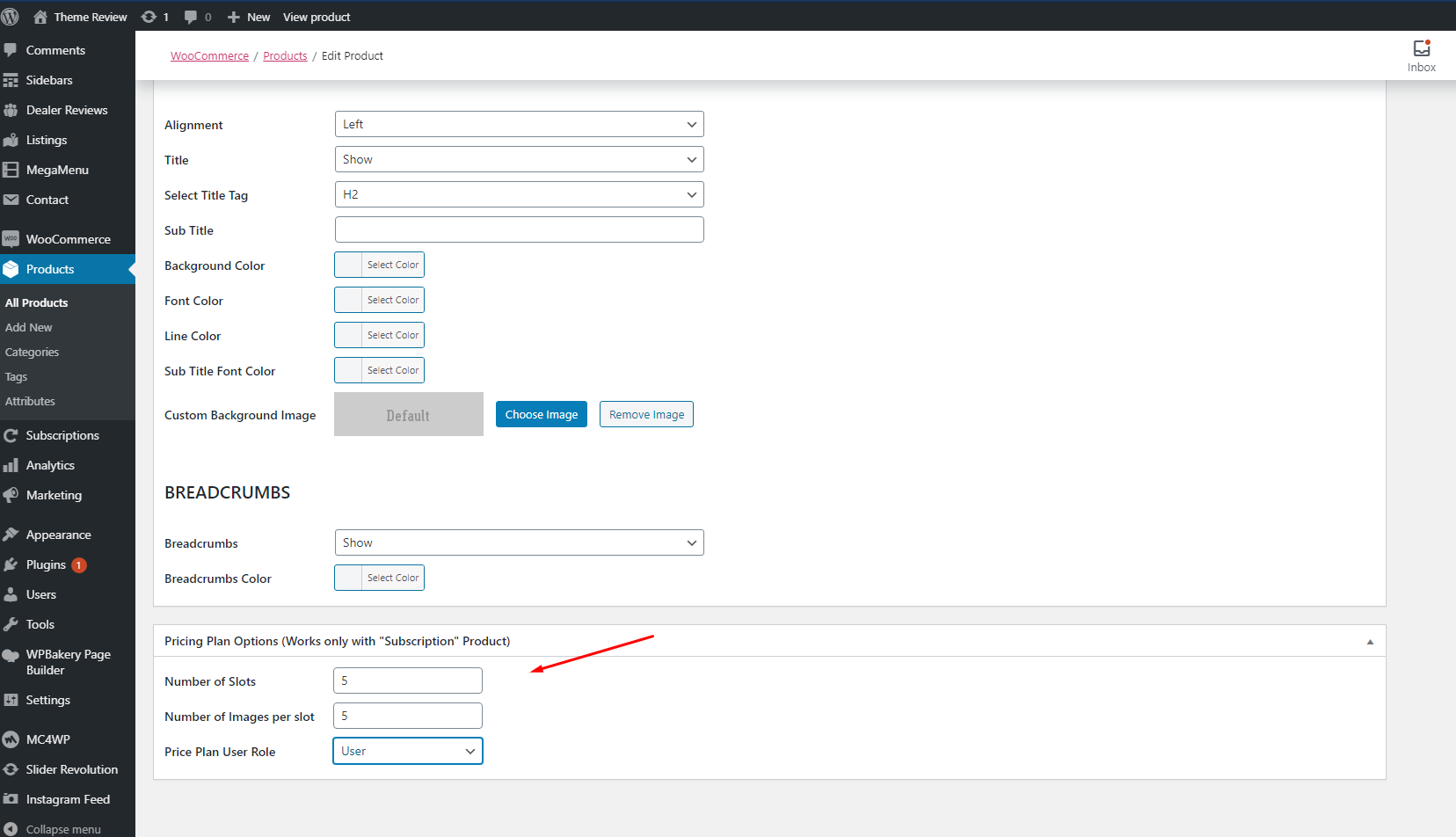 Please follow the

Pricing Plans

section where you can find all the relevant information on how to add plans to your site.
Also, re-save settings in
User/Dealer Options
(
Theme Options > Main
) like
Enable
Pricing Plans
, set the
Pricing link
.
After re-saving the settings, you can remove the current version of Subscriptio plugin and install the new one.
Go to the Motors menu from the dashboard. There is the Remove Subscriptio option, click on it. You will be offered to remove the plugin, click
Remove
.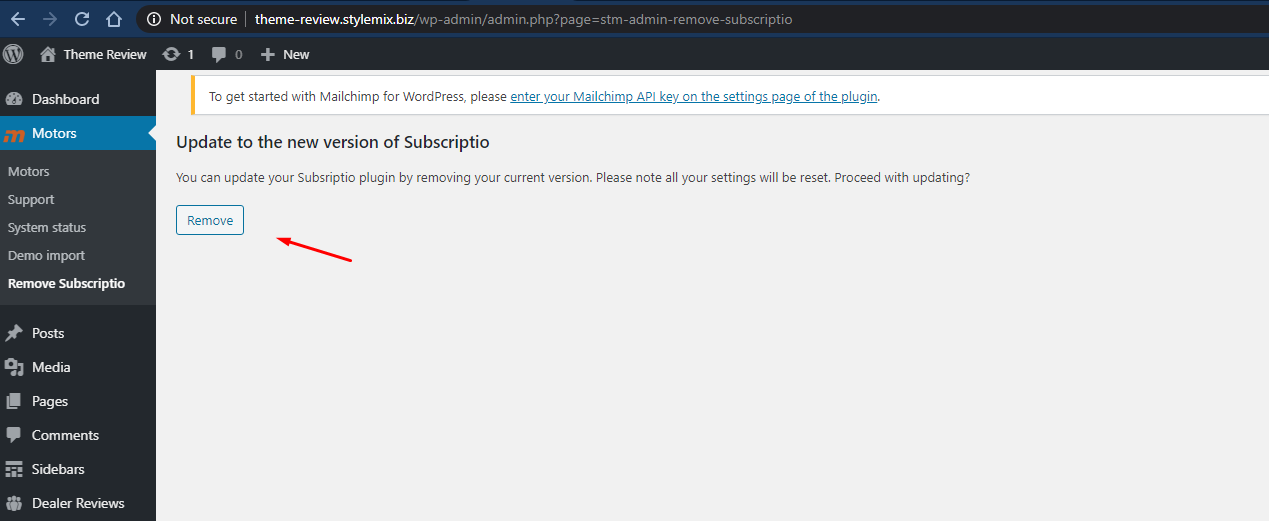 Once deleted, go to
Appearance > Install Plugins
and find the
Subscriptio
on the list. Click Install and activate the plugin after installation.
Now let's have a look at the updated plugin and see what changed. There are two new tabs added:
Schedule
and
Limit
.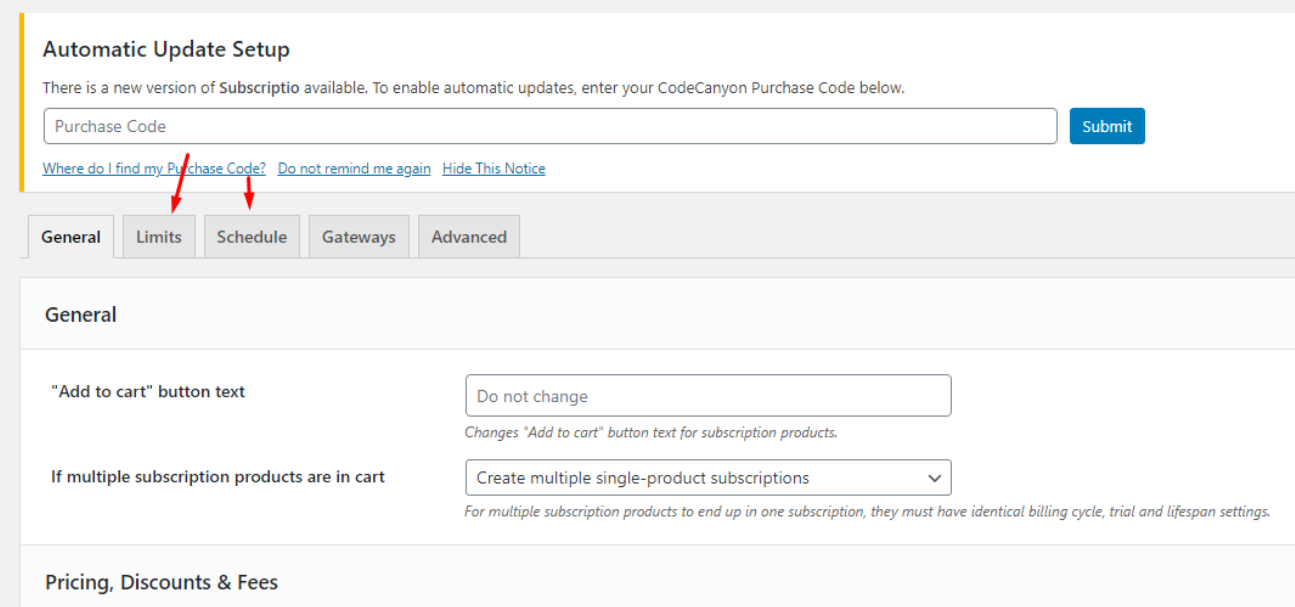 Two more options added to
General settings
, now you can select between:
Create multiple multi-product subscription

Create single multi-product subscription

Under the
Limit
tab you can set up subscription limits and allow customers to pause and cancel subscriptions.
Subscription limit
— active subscriptions could be limited for one customer (one per product or one per site).
Trial limit
— free trial usage could be limited too. Allow customers to
cancel
subscriptions — customers could manually cancel their subscriptions from the My Account page. Allow customers to
pause
subscriptions — customers could manually pause and resume their subscriptions from the My Account page.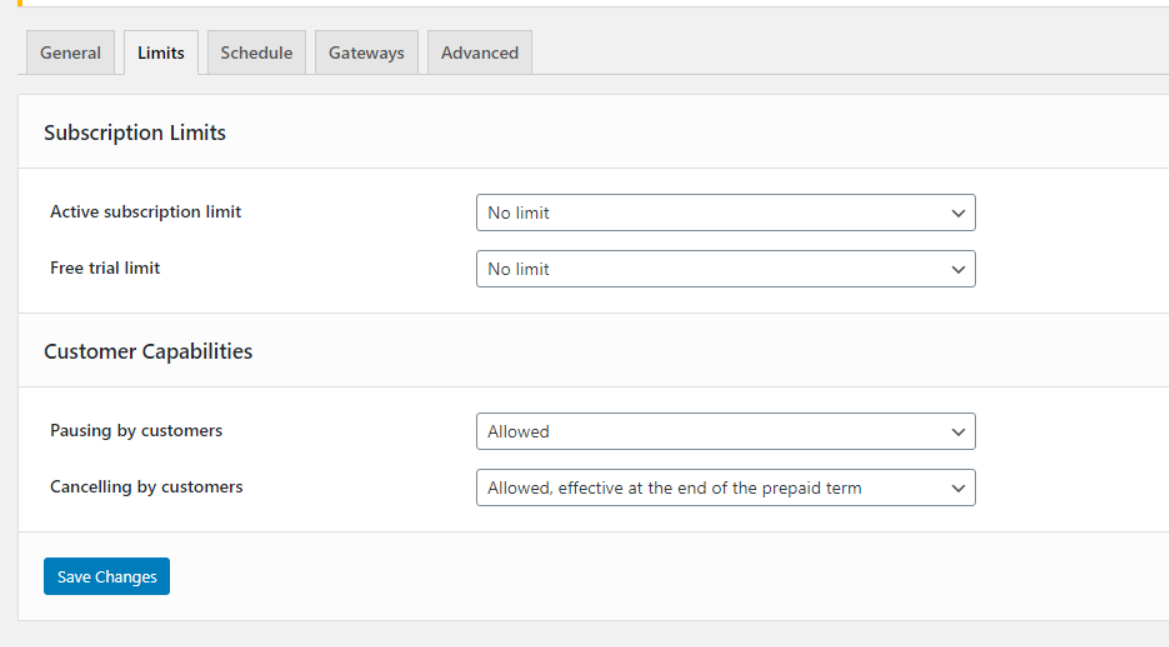 Under the
Schedule
tab, you can manage such settings as
Automatic Payments
,
Manual Payments
,
Suspensions
. For
automatic payments
, you can set the number of retries if the payment is failed.
In
Manual Payments
you can set up the renewal orders to remind users about the renewal payments before they are due — how many days prior to Payment Due date renewal orders must be generated.
The option of
Suspension
will give you the chance to set the suspension period, so customers could keep their subscriptions before they are permanently canceled. Suspension period — how many days should subscription be kept suspended before it is canceled.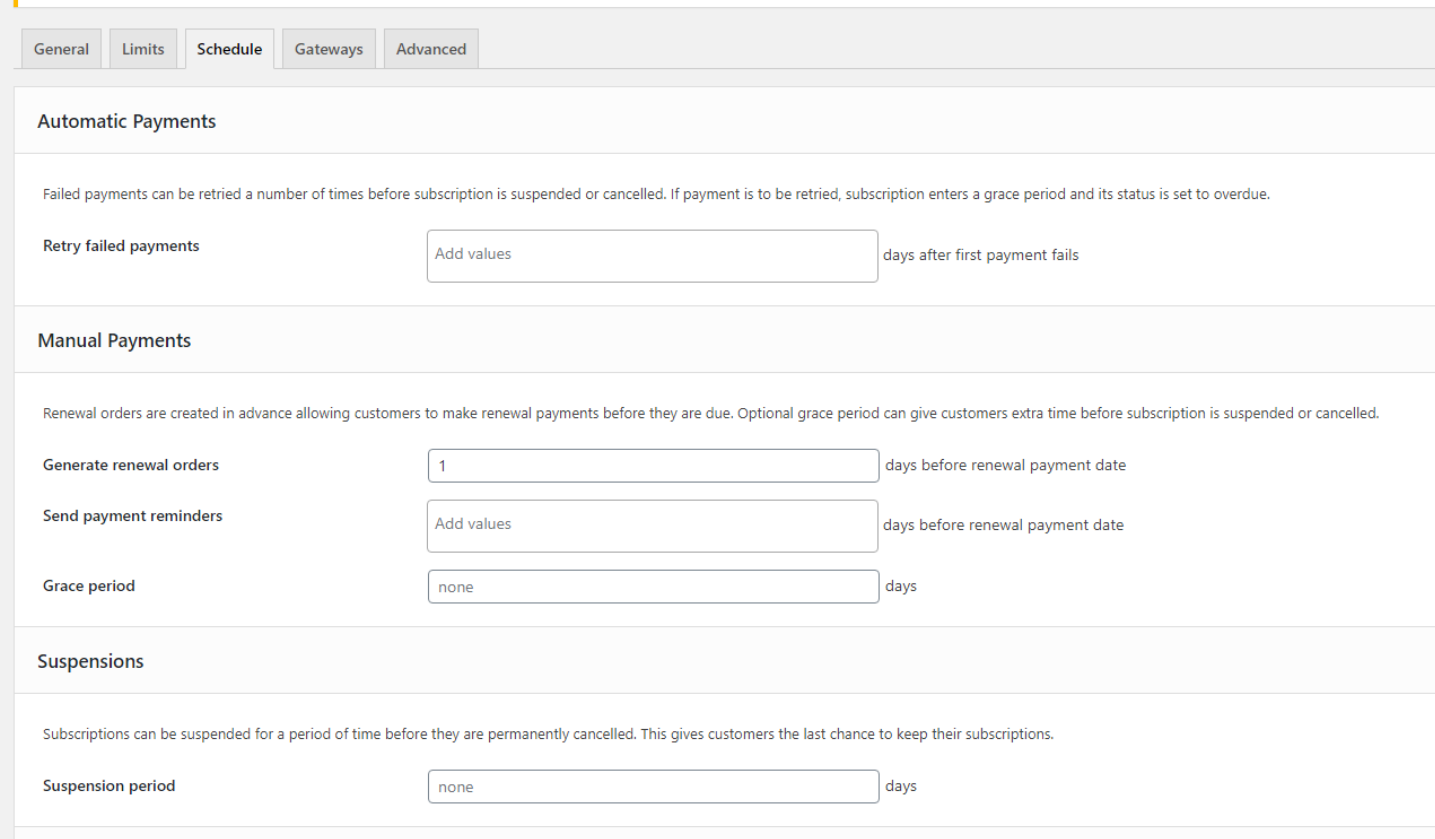 Now, you can add plans from your account page in
My Plan
menu.