To begin your work with the mega menu, open
Appearance > Menu
from the dashboard panel.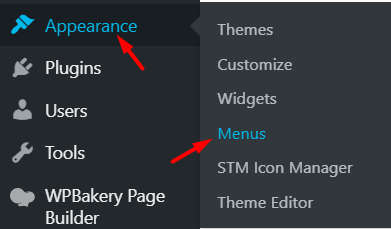 On the
Menus
page, you can edit, add and manage menus of your website.
To build a new
mega menu
you need to add a new item first - the parent item you want to have the dropdown menu on. Proceed to the panel
Add menu items
on the left side of the page and expand the
Custom Link.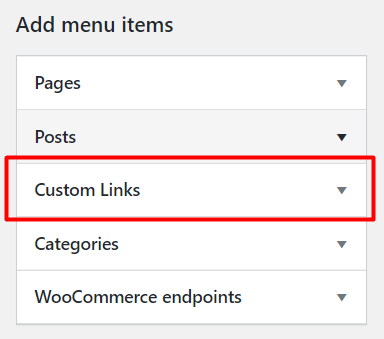 In the spaces provided enter the
URL
and
Link Text
for your mega menu and click on the
Add to Menu
to apply changes.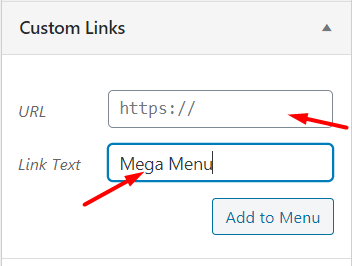 Now you need to select a type for the mega menu. Find your recently added item in the menu structure. And in the
type
section choose
Boxed
.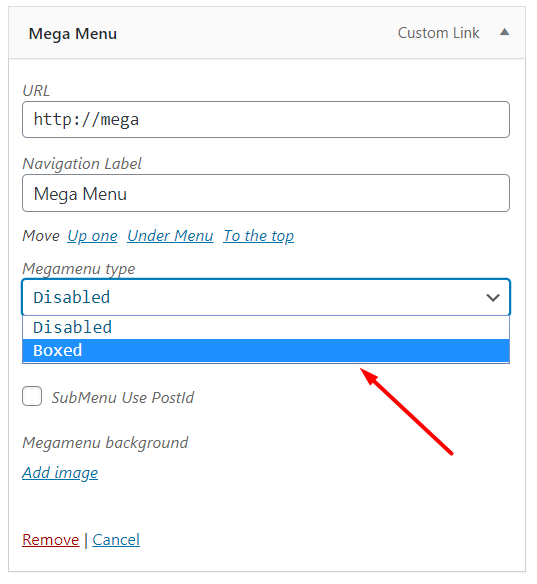 After this, you can add other items (columns) to display in the mega menu and set up your grid. Just go back to the
Custom Links
and add a new item.
For instance, you want to show some special offers right away on the menu panel. Create a
Special offer
submenu
(Custom Links > Enter URL and Link Text > Add to menu)
.
You can use two ways to place it under the Mega Menu. Simply drag the container to the right.

Or choose
Under Mega Menu
among the
Move
options.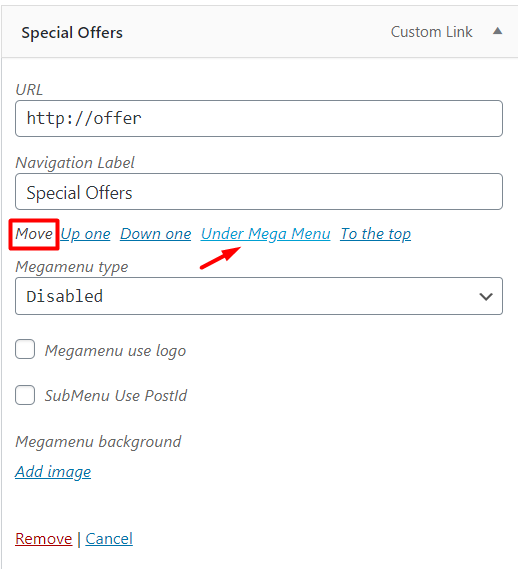 Check the box
Menu as title
to use the name you entered in the
Link Text.
Also for special offers column mark the box
Show Special Offers
to automatically import offers to this menu.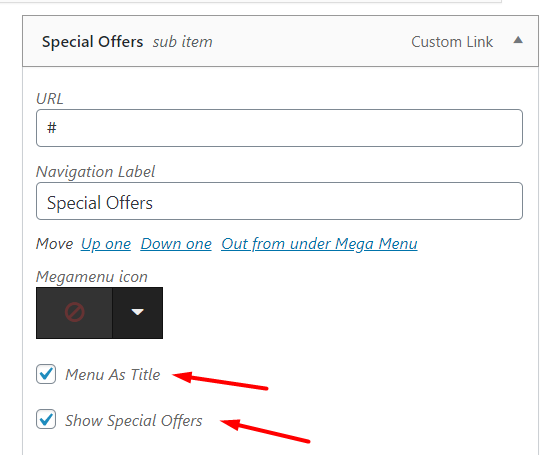 Move on to creating the next column. Go back to
Custom Links
, enter the information and add an item.
Draw your attention to the setting you have for each sub menu, they may vary a little depending on the structure. Dropdowns that identify columns have the following setups: icon selection, image adding, text content.
​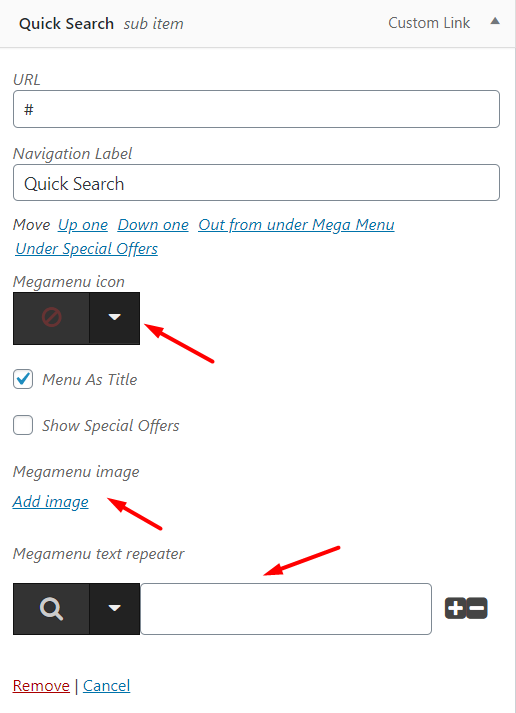 If you create column's sub-item you will have other options as well.
Let's assume we want to create a
Quick Search
column with 3-4 sections to speed up the searching process. Create a
New Vehicle
subsection under the
Quick Search
. Add a URL for a quick forward to the
new vehicle page
. It helps to simplify website navigation.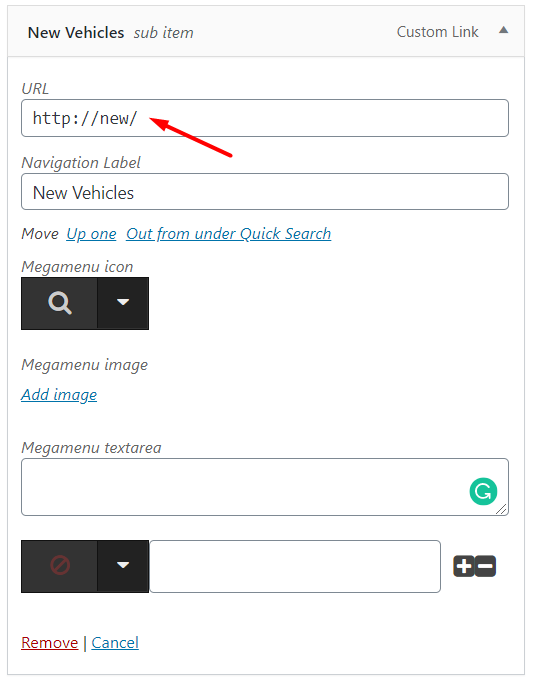 You can add different details to each section to make it well organized. Enter text items, supplement it with icons, add images.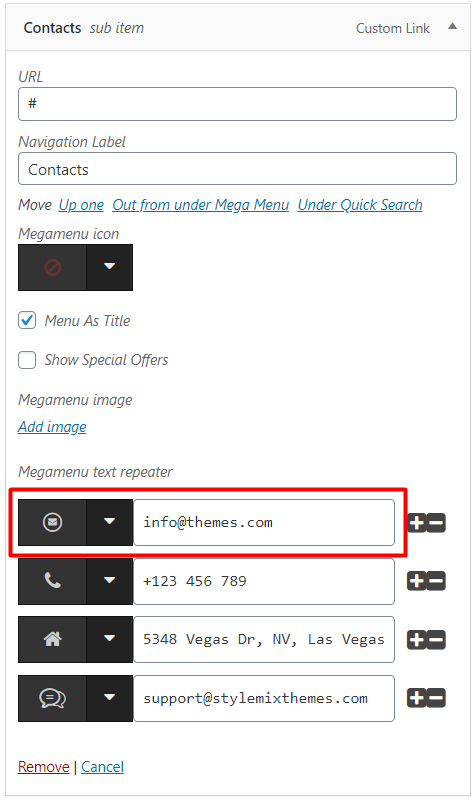 Continue building your mega menu and pay attention to the structure. You can create any number of columns.
The final form of your mega menu should look similar to this: