Motors 4.2 and higher versions allows you to manager Email Templates via
Tools -> Email Templates Manager
Here you can modify all available Theme Email Templates.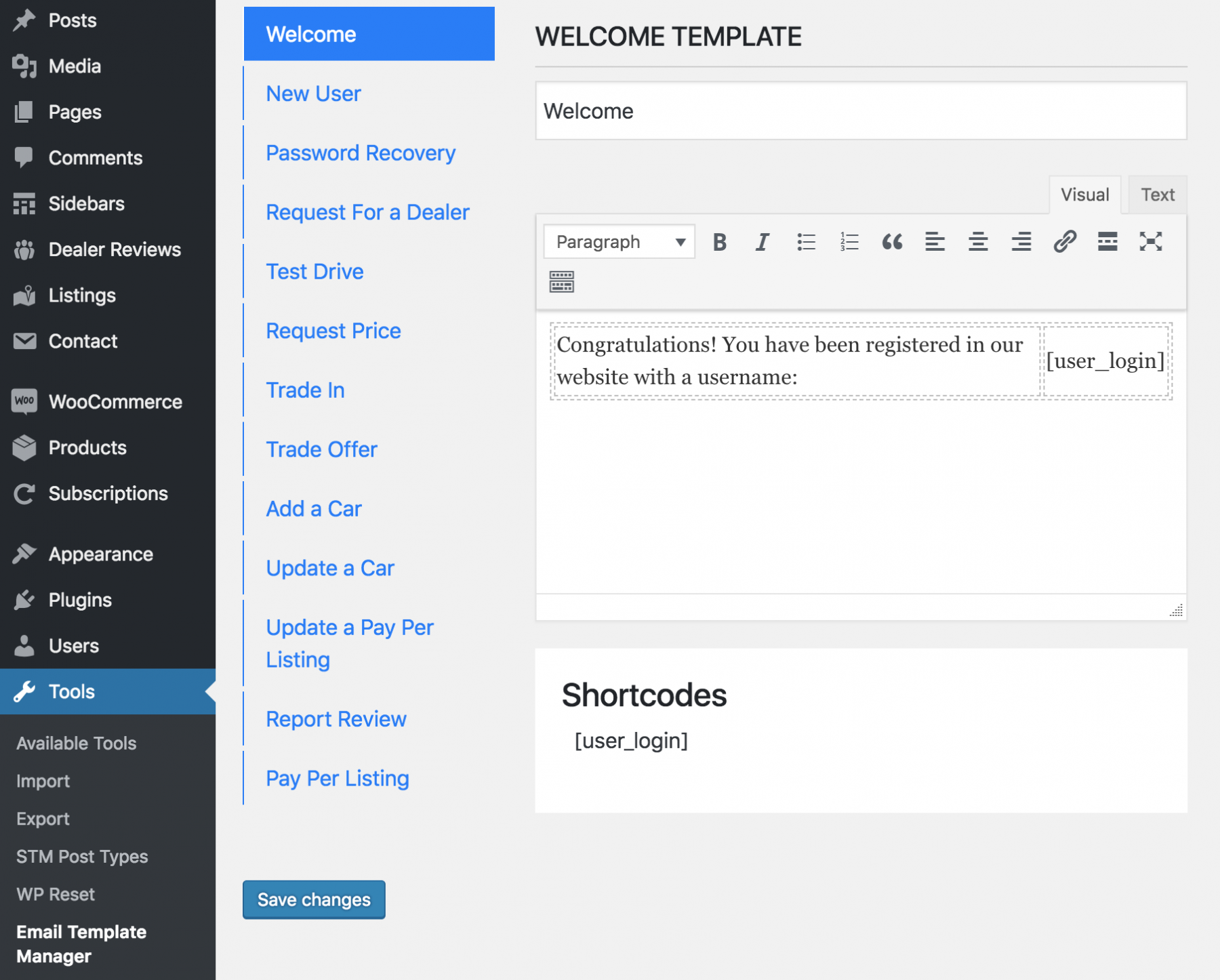 Notify users and dealers about the listing status that they add.
There are two options here:
User listing waiting — users will get a notification saying that the listing was added and is pending for approval. Also, you can use the shortcodes: [car_id] and [car_title].
User listing approved — users will be notified that the listing was approved and is now available on site. The same shortcodes are available: [car_id] and [car_title].