You can enable Pay Per Listing feature on your site under Customize > Listing > User/Dealer Options. And here you can set each Listing Price.
This feature does not depend on Pricing Plans and can work together or separately with this system.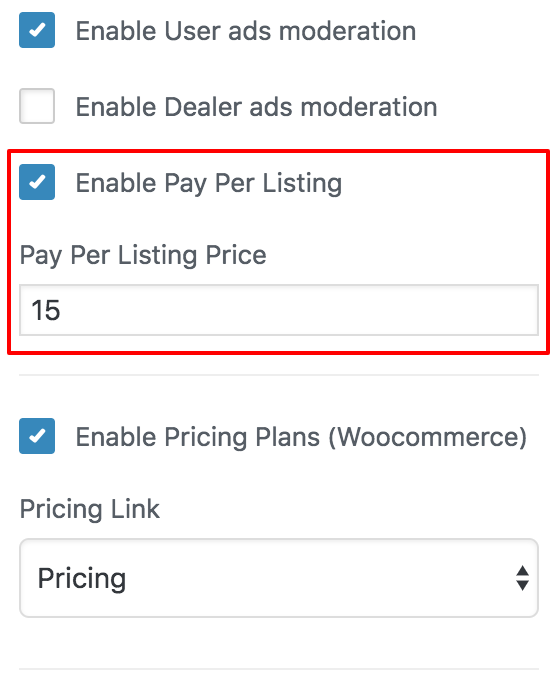 After user completes Order, you will receive an Order Notification and then you need to publish the Listing manually via Dashboard.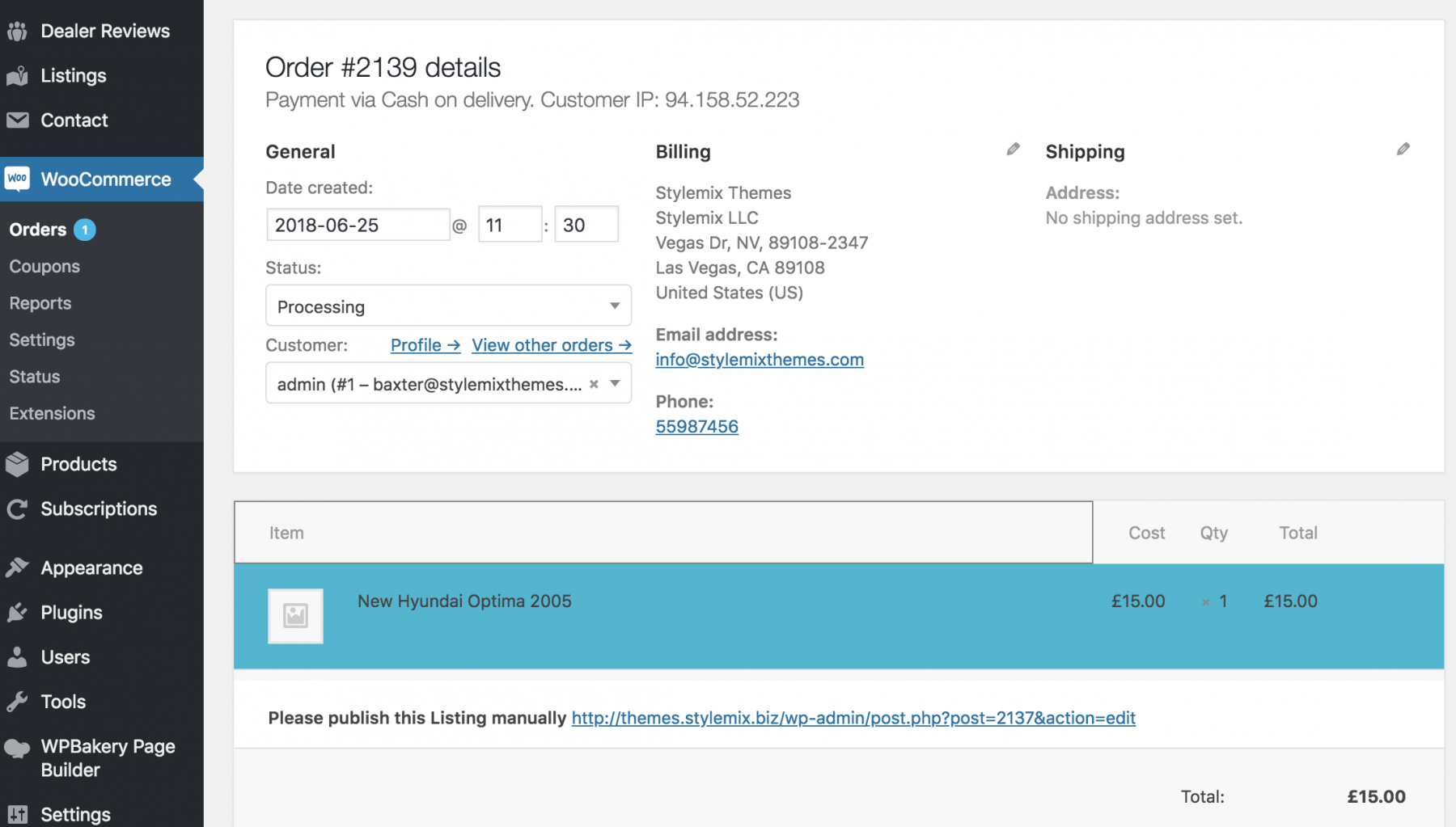 When User/Dealer modifies the Listing, you will receive a notification with revision link (with changes on Title and Content). Then only site admin can see those changes and approve or decline modification.