You can modify or add your own filter options via Listings -> Listing Categories. Via editing a Listing Category you can set up filter option, visualization and other settings. In order to modify Listing taxonomies you need to go via manage icon.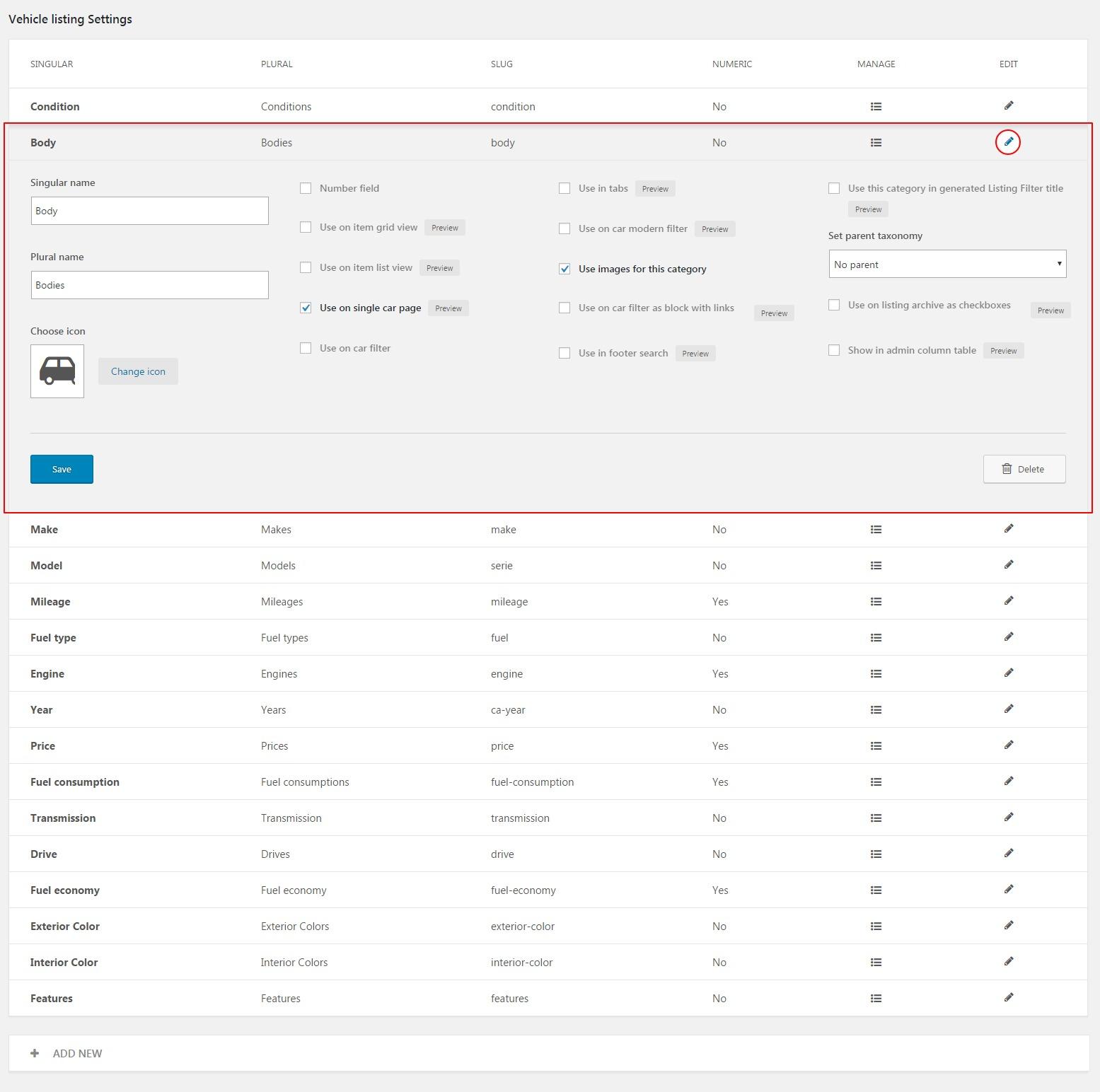 And manage their default conditions/values:

Main Inventory page options you can set on the Theme Options > Inventory Settings section.
Also, you can add Listings as tabs or with Filters for any page using custom STM VC elements: