Course Drafts for instructors
Course Drafts allows instructors to prepare courses more thoroughly and save any changes in draft until they are ready for publication.
When creating a course with frontend editor, under the description section you can check the option
Save as draft
in order to save the course in a draft format.
Also, you can change the status of the already published course.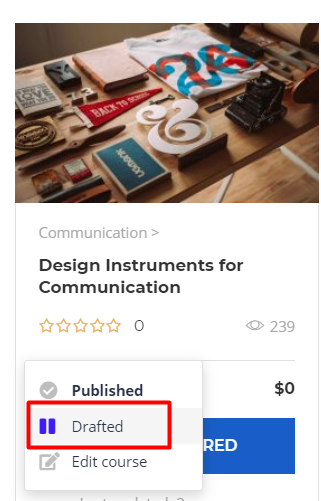 Courses saved as draft
won't be displayed
in the search results on the website, and if the user tries entering the course page, it will notify the user that the page doesn't exist.
Please note if you enable the
Course Pre-Moderation
option, when publishing the course it will have a
Pending
status, meaning the admin has to approve it. Only after approval, the course will be visible to students.
The course marked as drafted (instructor's page):