You can manage students' activities and students in the convenient admin panel.
To open it go to
STM LMS > Courses,
select the course you need. Opposite to the course name you can find
Manage Students
button. Click on it. Thus you will open the page where you can add and manage students in this specific course.
On the Manage Students page you can find the full list of the course students.
Here you can add students by clicking on
Add Student
button.
You can search for students also.
When hovering over one student, you will see his progress in percentage. Also, you can delete the student from the course.
Or you can click on the
Progress
button to open the page with the detailed data about student's performance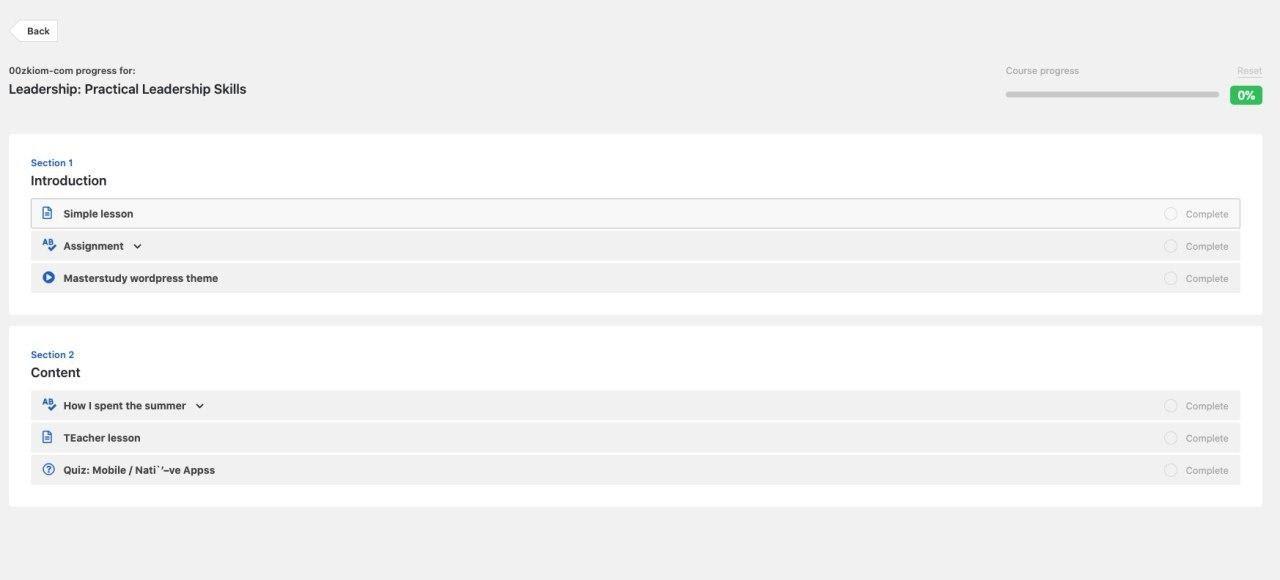 On this page, you can check the performance of a student more precisely and see the completed lessons and tasks. In addition to this, you can reset the results and mark, for example, a complete lesson as unfinished (just uncheck the item).